---
UPDATE: The Aqara S1 Air Quality Monitor is now available for sale on AliExpress.
UPDATE2: Check out our full disassembly and review of the Aqara S1 Air Quality Monitoring Panel.
Since Aqara started announcing their new batch of products in 2021, some of them have slowly crept into the market, such as the A100 Zigbee Smart Lock, the S1 Smart Scene Switch Panel and the FP1 presence sensor. Although initially released in Mainland China, they can easily be purchased on AliExpress.com by resellers. We'll leave links bellow for your convenience.
One of their most popular gadgets, the TVOC Air Quality monitor received an upgrade in a recent reveal, labeled Aqara Air Quality Monitor S1, which is fully HomeKit compatible.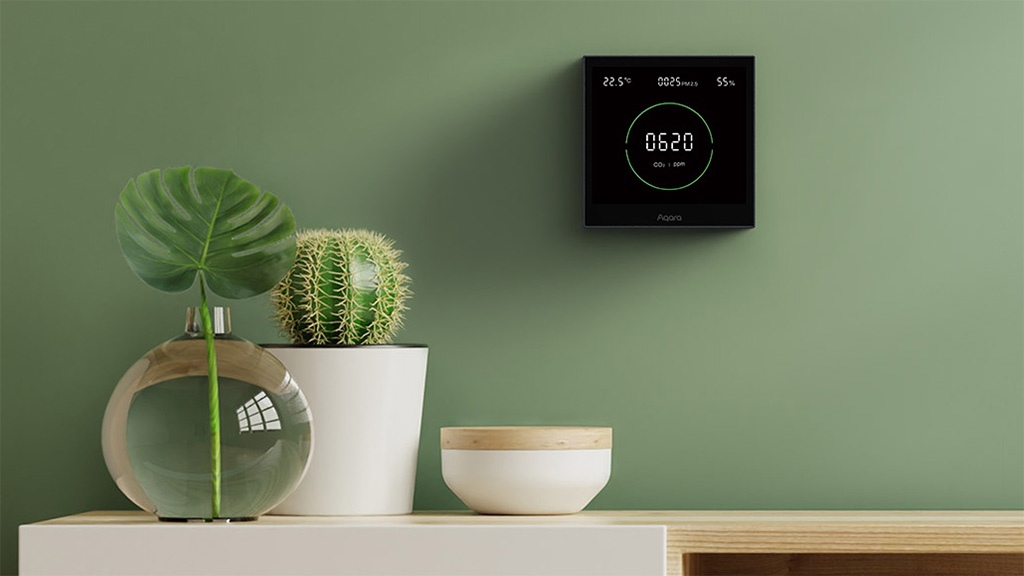 Aqara Air Quality Monitor S1
The Air Quality Monitor S1 (product code KQJCMB11LM) is a wall-mounted display panel based on ZigBee 3.0 as a communication protocol. Its a wired device, which requires a neutral wire to operate correctly, measuring 86x86x46.5mm.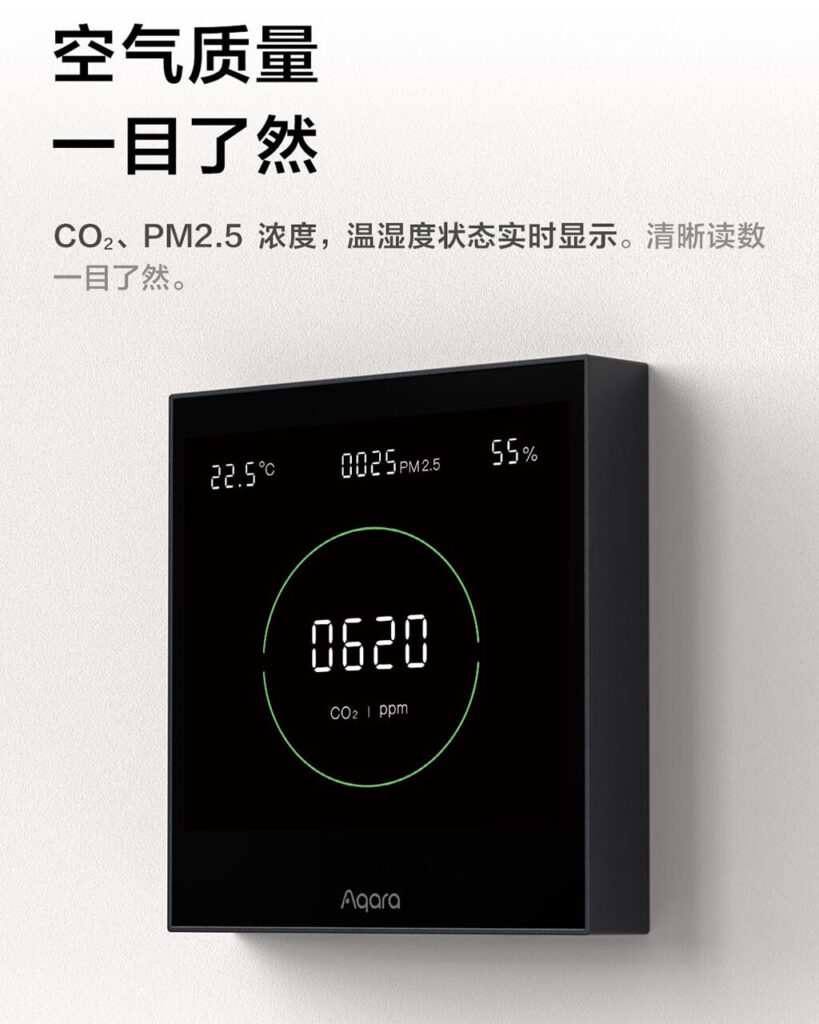 Its equipped with a dedicated PM2.5/PM10 sensor as well as a CO2 (carbon dioxide) sensor, which fills the gaps left behind by its predecessor, the TVOC Air Quality Monitor which only measured VOC – Volatile Organic Compounds. The PM sensor is an industry standard laser-based particle sensor, combined with with a fan to ensure correct sampling of air intake.

Of course, it's also equipped with a temperature and humidity sensor whose values are calibrated by a smart algorithm to account for the fan causing inaccurate readings.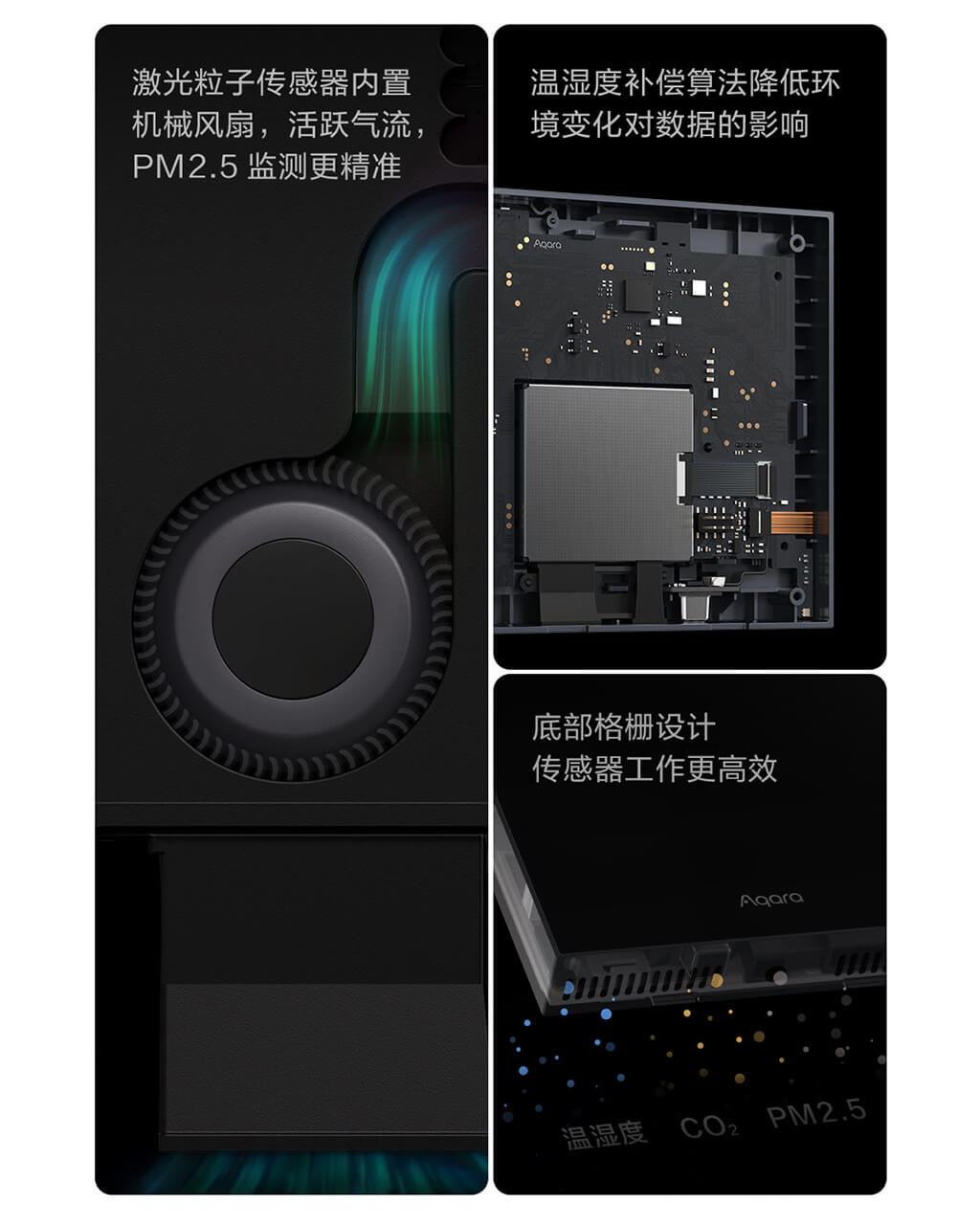 Aqara has not revealed exactly which industry sensors would this device base their readings on, but they have stated the ranges of the sensors:
Temperature: -10°C~ 60°C
Humidity: 0~99%RH
CO2: 400-5000ppm
PM2.5: 0 ~ 1000μg/m3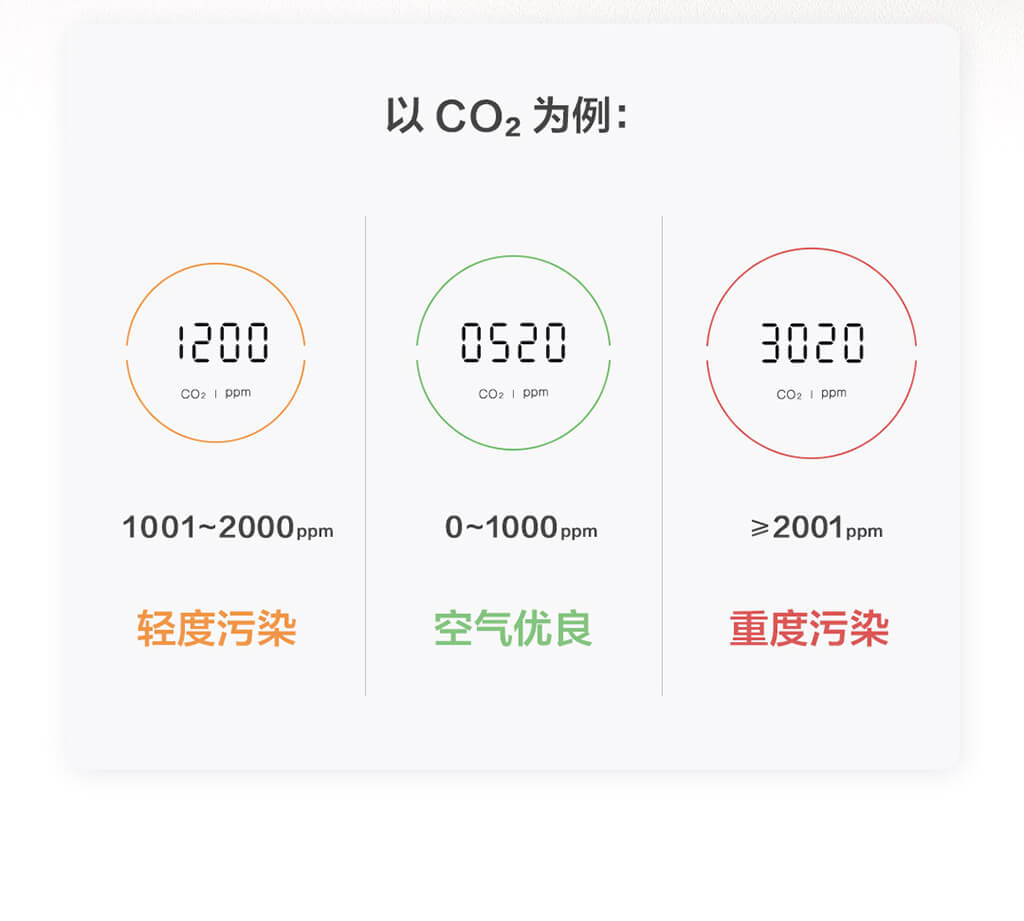 The S1 also has its own voice assistant, named Xiao Qiao, who only speaks Mandarin. This is a feature which will not we available in Europe/US of course, once the device is released for these markets.
Availability and price
As with most product releases by Aqara, this device is currently available only in Mainland China. Furthermore, homekitnews.com reports that this gadget will be initially available only to certified smart home technicians or installers. As this may be the case currently, we are sure the device will become available to resellers somewhere in the near future, just like the FP1 started surfacing on AliExpress soon after it was released.

The price tag would only be a speculation at this point, but if we had to guess, we would tag it somewhere around $75-$100 as an initial retail price.
See Also: S1 Line Up availability
Aqara new upcoming product line-up is named S1, which besides the S1 Air Quality Monitor includes devices such as the new and upgraded Jiyue Smart Panel S1, Jiyue Magic Control Screen S1 Pro, Smart Thermostat S3, Magic Switch S1E.
UPDATE: Here are all the available devices for sale currently from the S1 lineup: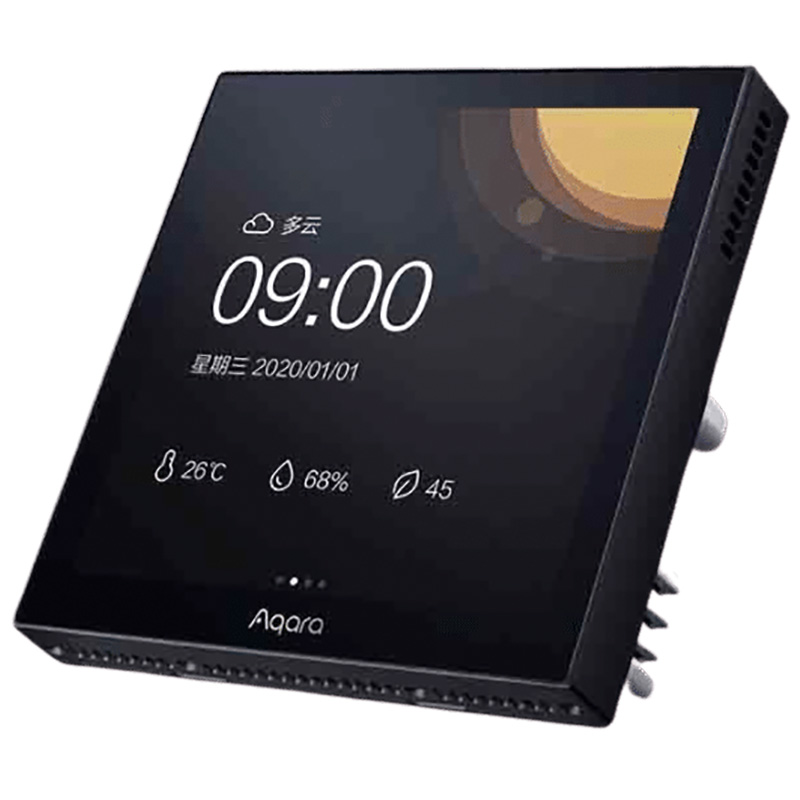 Aqara S1 Smart Scene Panel Switch
AliExpress 1 | AliExpress 2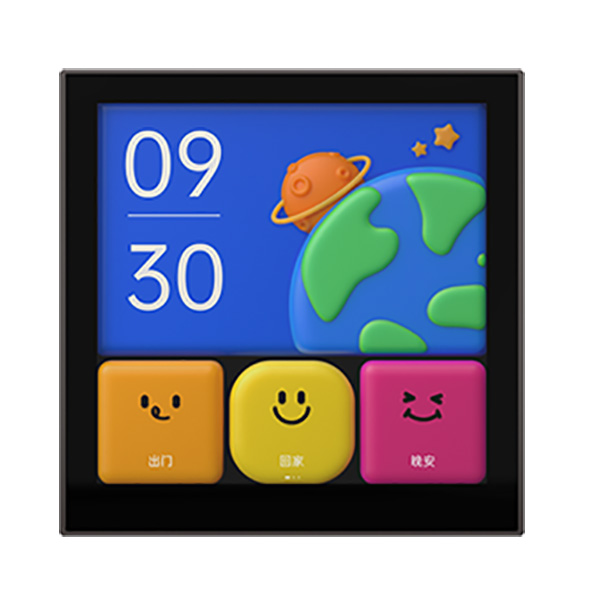 Aqara S1E Smart Scene Panel
AliExpress 1 | AliExpress 2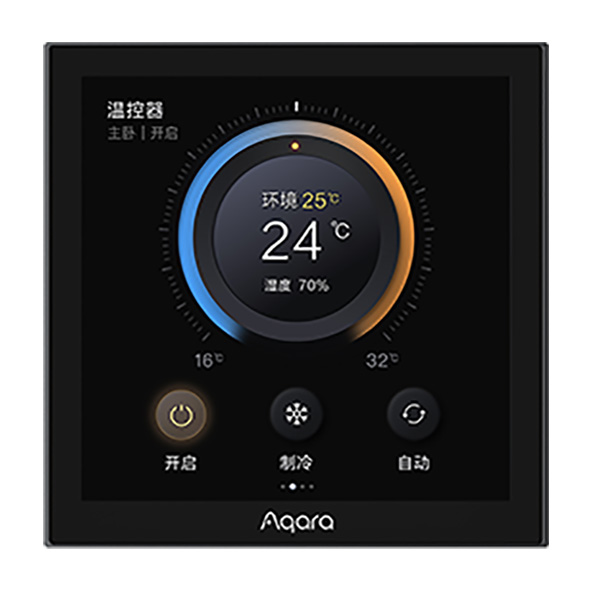 Aqara S3 Thermostat
AliExpress 1 | AliExpress 2