---
Who is BroadLink?
Hangzhou BroadLink Intelligent Technology Co., Ltd. (BroadLink) was established in 2013 as a professional smart home solution provider, focusing on AI+IOT technology innovation and application, committed to building a world-leading digital service platform.
At present, the company's business covers more than 100 countries and serves more than 50 million households. The annual sales volume of self-developed smart single products exceeds 5 million pieces with the annual shipment volume of smart modules exceeding 35 million pieces.
In Compliance with Western Markets
BroadLink is in compliance with many international safety and security standards such as the European CE, RoHS, American FCC, ETL, Canadian IC, Indian ETA & Australia RCM.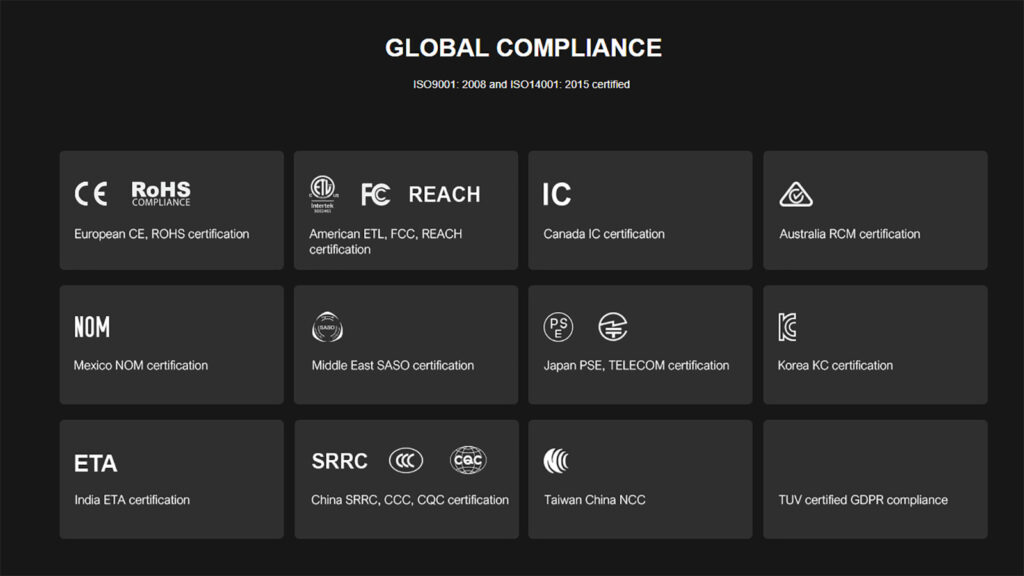 The company posseses over 19 Invention patents, 63 Utility patents, 29 Design patents with over 134 patents still pending.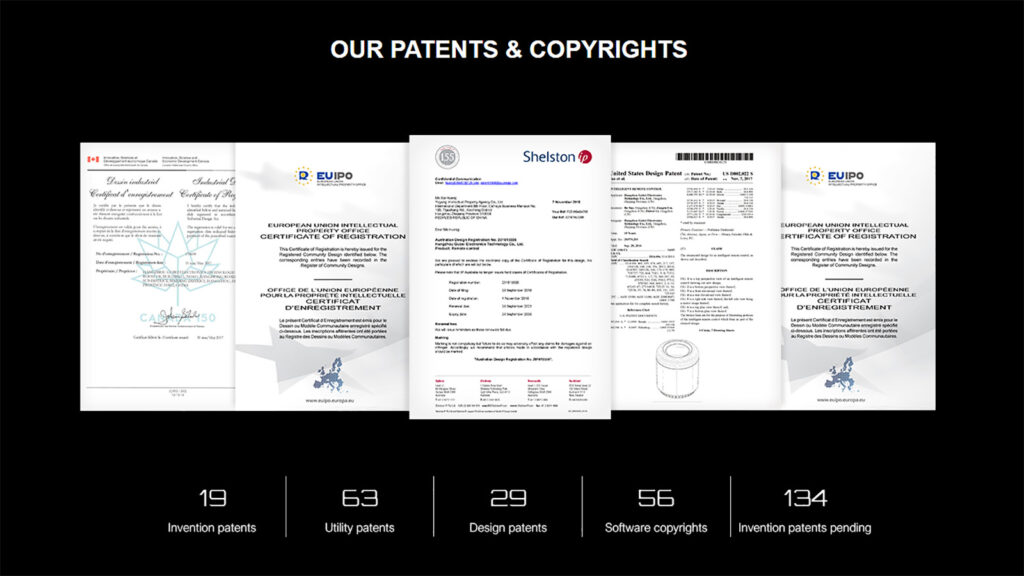 What is FastCon BLE?
FastCon BLE is a patented communication technology based on Bluetooth Low Energy developed by BroadLink, boasting many advantages over their previous Wi-Fi based smart products.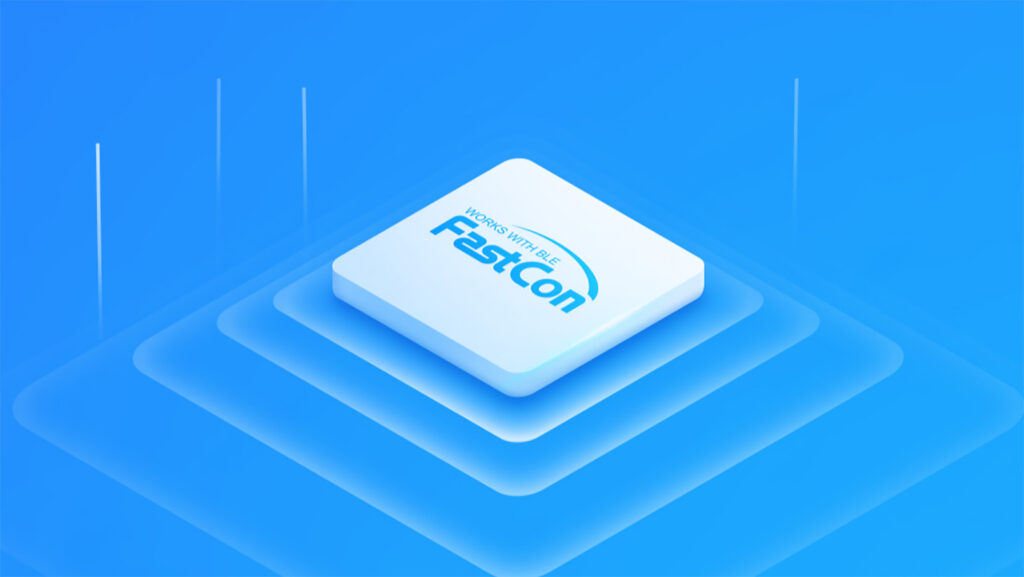 Zero Setup: Power up > Device Appears
Batch Installation: Add up to 90 devices in one instance
Super Mesh Network: Utilize mesh capability and extend signal range up to 500m
No Internet Required: Direct local access (except voice control)
No Account Required: Boot up, open the app and add your devices
Guaranteed Success Rate: 99.99% device discovery and control rate
Low Cost: Very cost-effective FastCon BLE Chipset, which lowers device cost
The app does not require an account. You open it, power your device and it will appear in the Broadlink app so you can name it and assign it to a room. You can initialize multiple devices at the same time, without going around resetting each one or putting it into pairing mode. 
All devices operate locally, no cloud connection is needed. Broadlink offers a small hub to be able to connect your devices to Google, Amazon or IFFT services for voice control, which do require an internet connection.
FastCon BLE Advantages
For those of you that don't already know, Bluetooth and BLE are used for very different purposes.

Bluetooth can handle a lot of data, but consumes battery life quickly and costs more. BLE is used for applications that do not need to exchange large amounts of data, and can therefore run on battery power for years at a cheaper cost. 
Bluetooth and BLE(Bluetooth Low Energy) are Wireless Personal Area Network(WPAN) standards. Bluetooth Low Energy is developed to take care of sending small chunks of data. It's designed to run Internet of Things(IoT) devices using coin cells. Network/Topology used in Bluetooth is scatternet and in BLE used Star Bus.

BroadLink is expanding the BLE standard with its own FastCon BLE brand, fine-tuning it for Home Automation and IoT devices mesh capabilities. FastCon boasts a few advantages:
Network self-healing
In case the master device becomes unavailable, all nodes will be re-arranged to a new mesh network automatically.
Extended range
Normal Wi-Fi can only cover up to 100 meters, while Fastcon mesh network extends the range up to 400 meters.
Self-adaption to network change
In case you need to change your Wi-Fi network credentials, you won't need to reset and reconfigure all devices, but just update any of them (with Fastcon technology), it will maintain by itself the mesh arrangement and will sync the new router values to all sub-devices within the network.
Ultra-low power consumption
With FastCon low power feature, battery operated sensors can also be added to the mesh network without any additional gateway.
Testing
In the video above, you can see the FastCon BLE standard in action. You will notice how over 60 devices are added to the app in seconds! Further, you will see different bulbs deployed around the premises and controlled simultaneously. Changing color with a single click, setting brightness and toggling them without any blind spots.
If you want to test BroadLink's FastCon BLE starter kit, considering ordering it through one of our affiliate links bellow. The kit involves 3 bulbs, 1 Scene switch and 1 Hub for Google/Amazon/IFFT integration.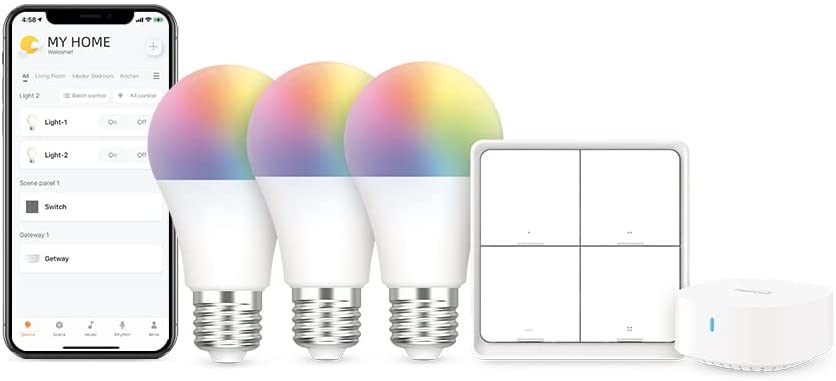 BroadLink FastCon BLE Starter Kit
3 Bulbs, 1 Scene Switch, 1 Hub

Summary
Casual and beginner Smart Home enthusiasts initially develop their Smart Home based on Wi-Fi devices. This is all fine and dandy, until the number of devices you add start to stack up and connectivity issues and drops start occurring. This is just the nature of Wi-Fi, as it was never meant for IoT devices on a grand scale.
More advanced users utilize ZigBee or Z-Wave mesh capabilities to solidify their Smart Home network. These two standards are more than capable of handling your home's smart gadgets. They are not without their flaws though: Rebuilding a ZigBee mesh often involves going around and setting each separate device into pairing mode, so it can be re-added to your coordinator.
Further, if you are not using an open-source coordinator implemented with Home Assistant for example, you will find different vendors require their own apps or hubs to interconnect everything. This is not an issue for Home Assistant users, but can be for the average Smart Home user.
BroadLink aims to remove and nullify all these flaws by implementing their FastCon BLE protocol in new devices. Fast device pairing, no account or internet needed, super mesh networking, batch installation. These are all very promising features which indicate BroadLink is on the right track.

How this will translate in practice and compare to the upcoming Matter protocol, remains to be seen.