---
Intro
Today was the last day of my visit to IFA in Berlin. I had great time meeting with people and smart home enthusiasts, talking about the future of the home automation and Matter as an entity.
This is quick recap of Day 3 at IFA Berlin 2023. Once I'm back home, I will share my thoughts on smart home tech showcased at IFA Berlin 2023 in summary article.
Chinese Wholesale and OEM Distributors
Today was actually the first opening day for Halls 9 to 17 (they were locked before), where all the Chinese OEM manufacturers and distributors are located. I asked around and no one could give me answer why did this part of the fair open on the 3rd day?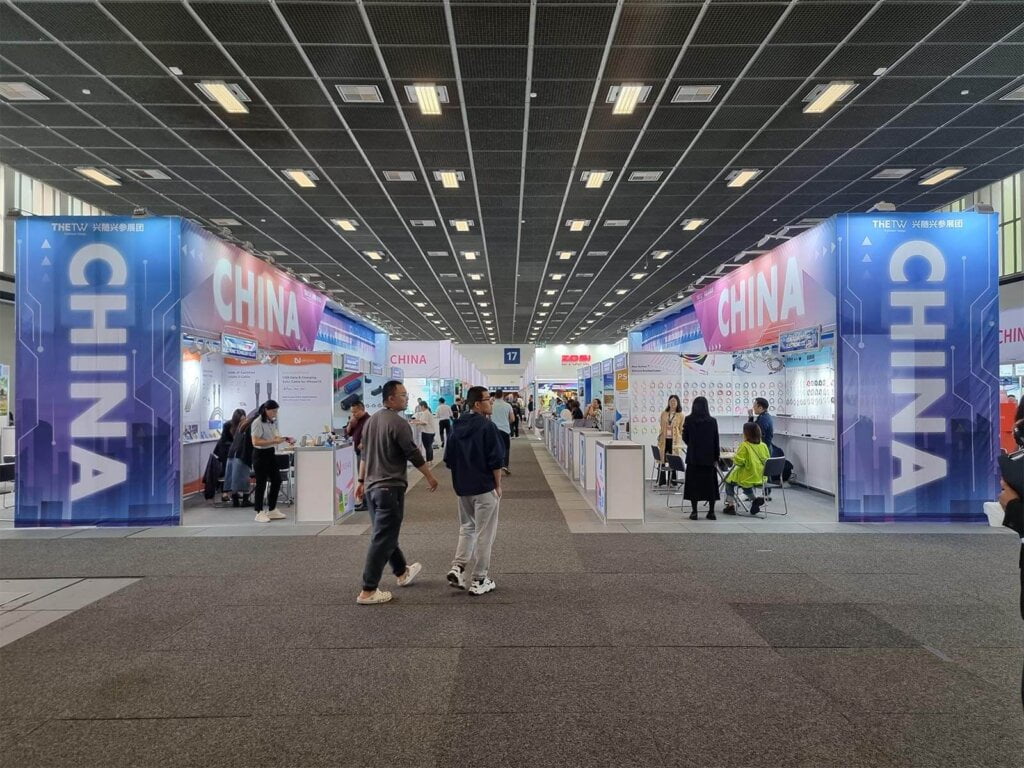 The people at the booths and cubicles were completely surprised themselves, they were told they would start on September 1st, so everyone got here on time. They stayed for 2 days in Berlin without working on their booths, I witnessed them preparing for opening day on the 3rd. Weird.
These Halls are packed with Chinese OEM manufacturers and wholesalers, in tiny booths (usually 9m2) from a variety of different industries. Going around each and every one would take 3 more days.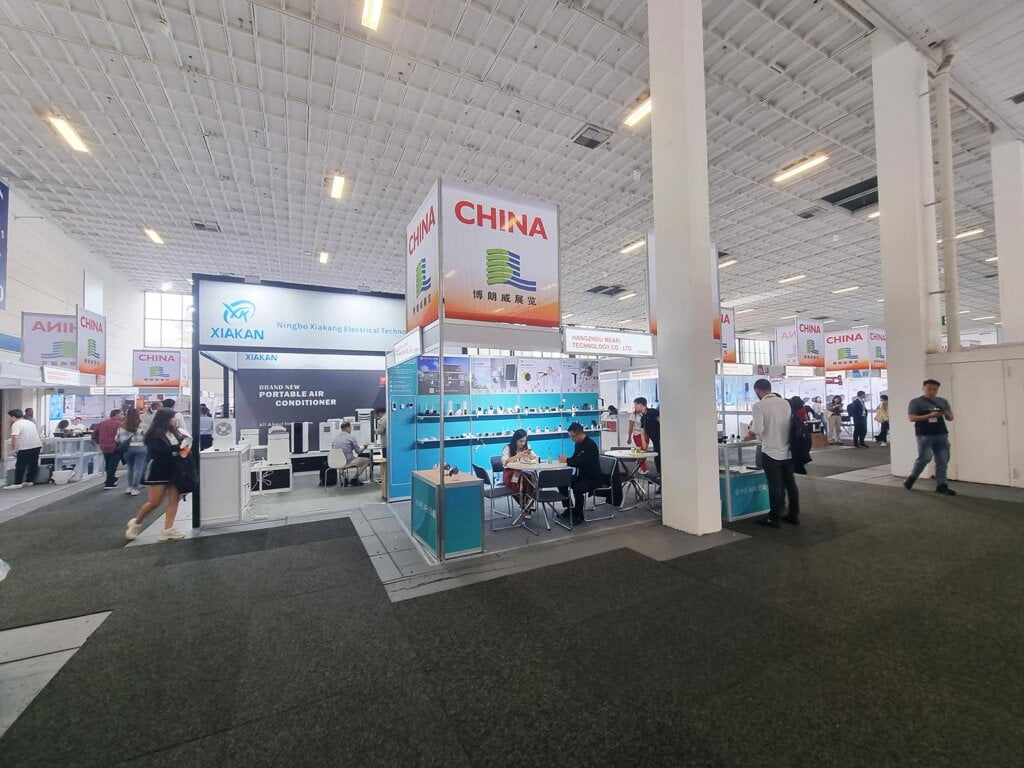 There were a ton of home appliances showcased: kettles, mixers, air friers, toasters, stoves, blow-dryers, locks, humidifiers, heaters, headphones, speakers, anything you can think of really. Oh and vacuum cleaners of course.
The Chinese Nanoleaf: A wholesale Distributor
Going around these halls, I encountered an interesting smart lights company whose products resemble Nanoleaf a lot. I did ask them if they know who Nanoleaf was, the ladies working there were barely able to pronounce it.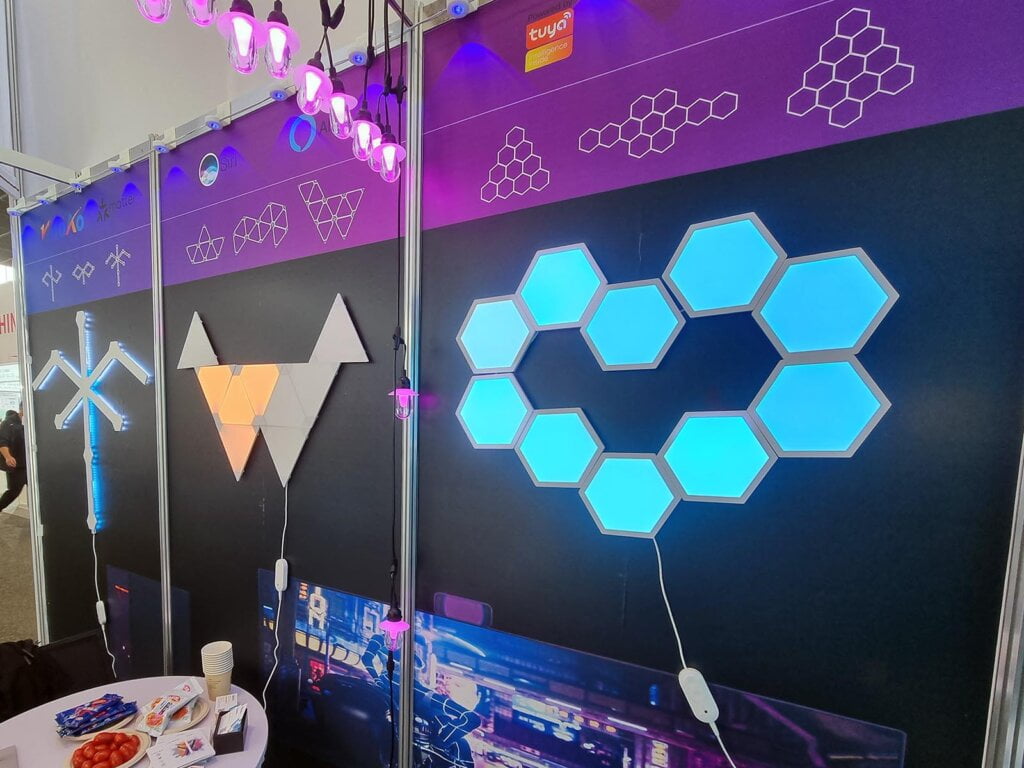 This smart lights system is offered in a variety of shapes: triangles, hexagons, bars in a coupe of different sizes. It's within the Tuya ecosystem, however it's Matter-certified and works over Wi-Fi. I asked about Zigbee and Thread, she simply said: "Sure, we can do Thread or Zigbee."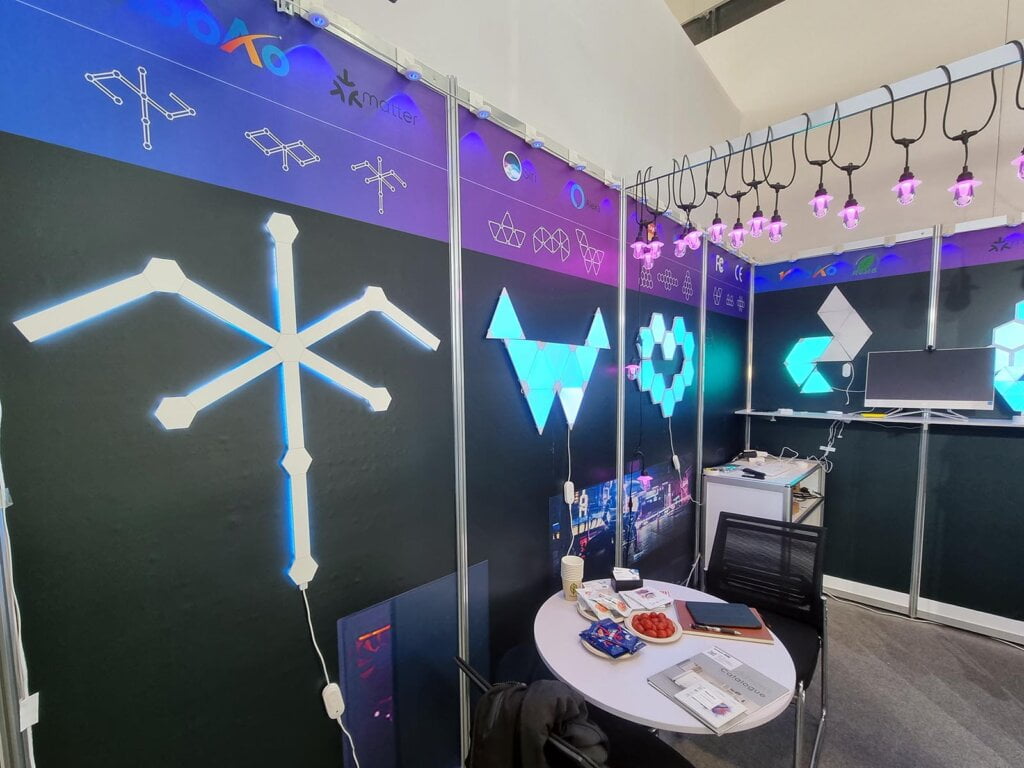 As I expected, this company does not sell retail themselves anywhere online. Instead, they aim to sell B2B directly to large buyers. So I honestly believe, this is gonna show up somewhere in western markets as a viable alternative to Nanoleaf at 5-10 times the original price.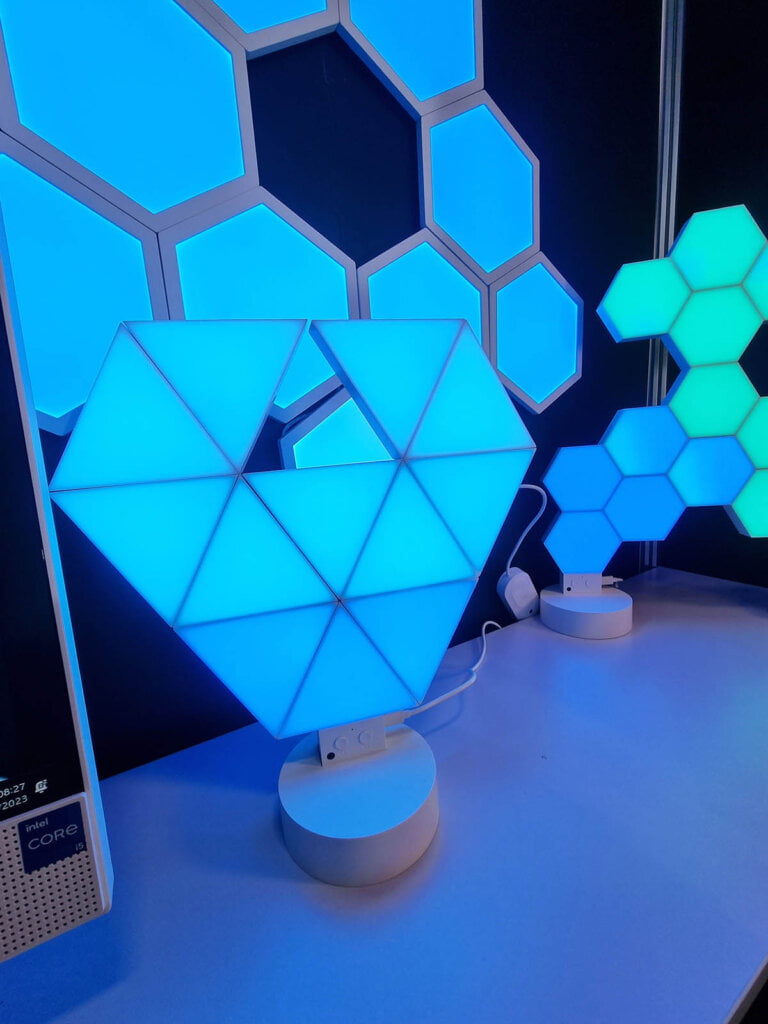 Mojawa Bone Conduction Headphones
Mojawa is another company whose booth caught my eye walking around these Halls. These guys produce waterproof bone conduction headphones, used for swimming, running, cycling.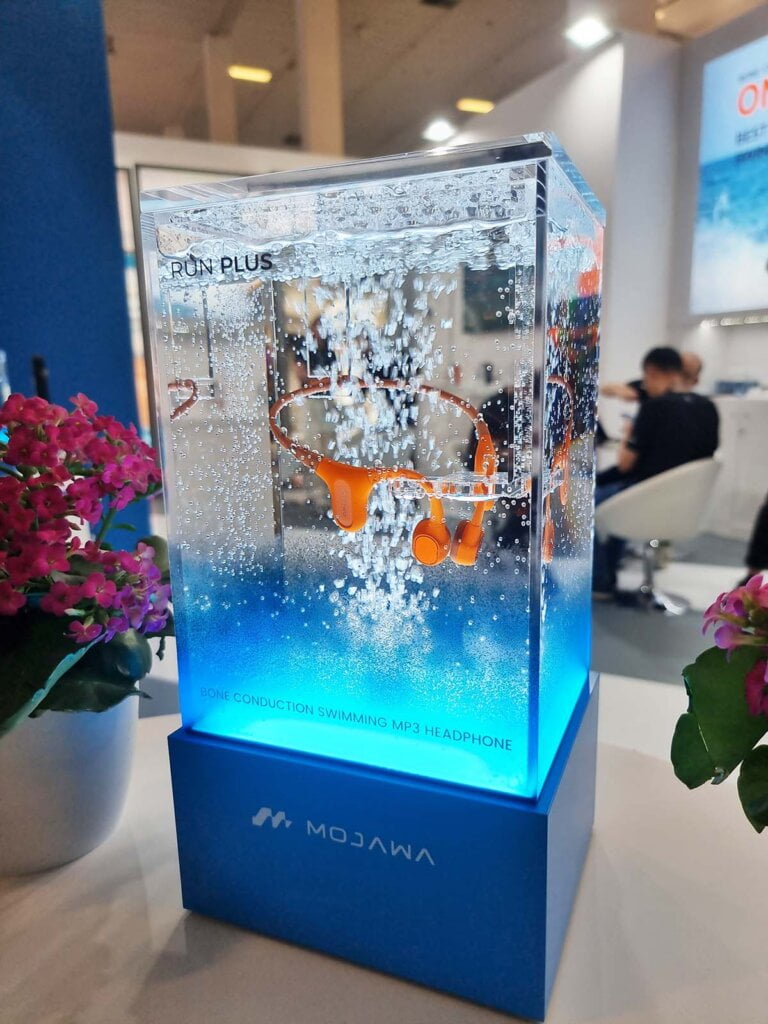 Different to in-ear earbuds or over-the-ear headphones, bone conduction headphones rests on the cheekbones near your ears, leaving your ear completely open to ambient sounds. You can read more about the benefits of these on their website.
Talking to their marketing guy, he shared their CEO used to work for apple but branched out to start this company. There is an ongoing sale on Amazon, use this link for a $30 coupon.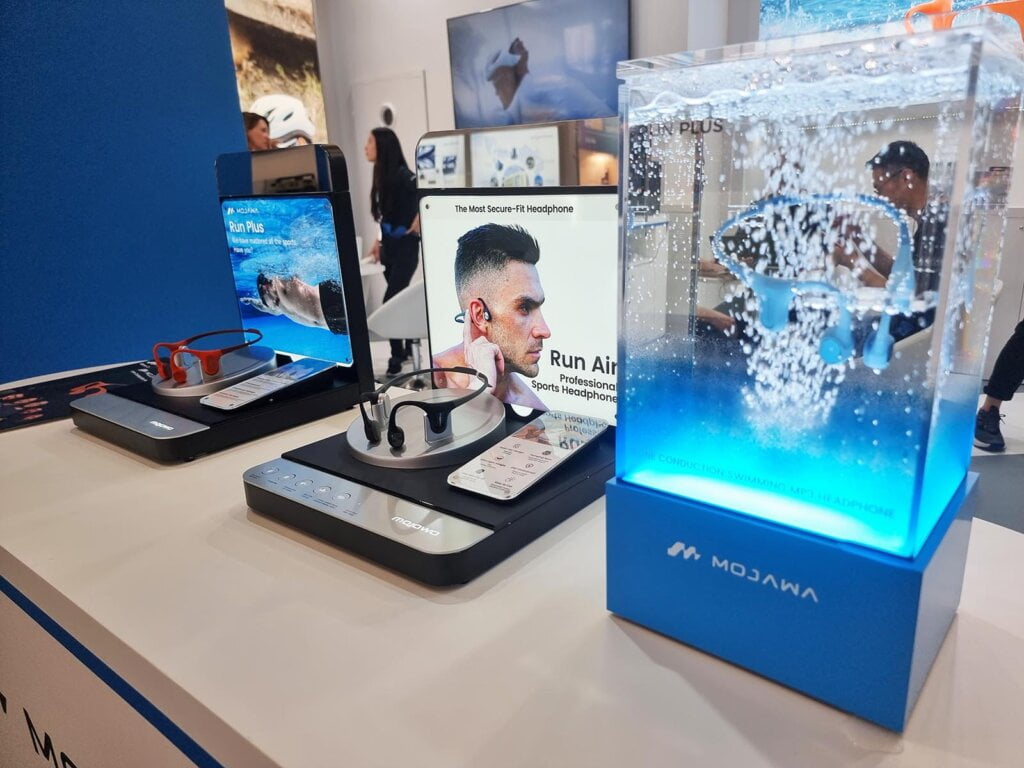 Bluetooth Transformer Earbuds
Okay, these may appear childish to some but to me they were too cool to pass up. Some awesome people from China branded a Bluetooth earbuds set like all the Transformer Robots!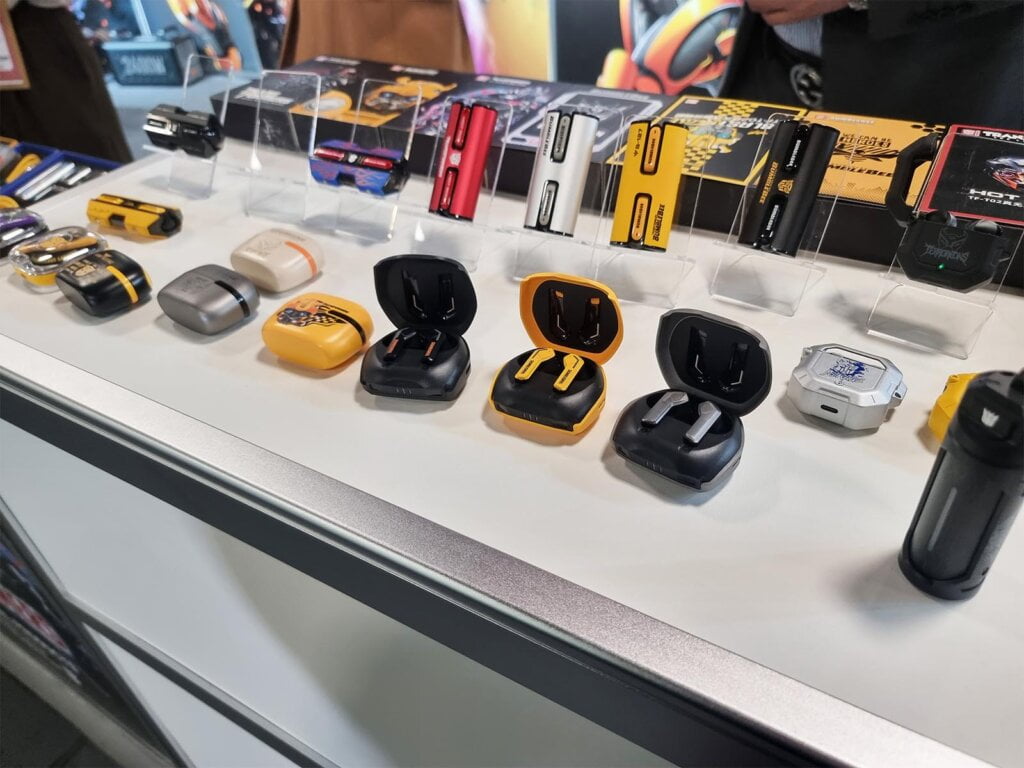 Bumblebee, Megatron, Optimus Prime, Hot Rod – they were all there! The frame is completely metal, which suits their design well. Handling the case and headphones was a satisfying feeling, they feel super cool. I asked the guy if I could get a set and buy it – He said Sorry, not until the last day.

Good news though – they are on AliExpress! – Optimus Prime | Bumble Bee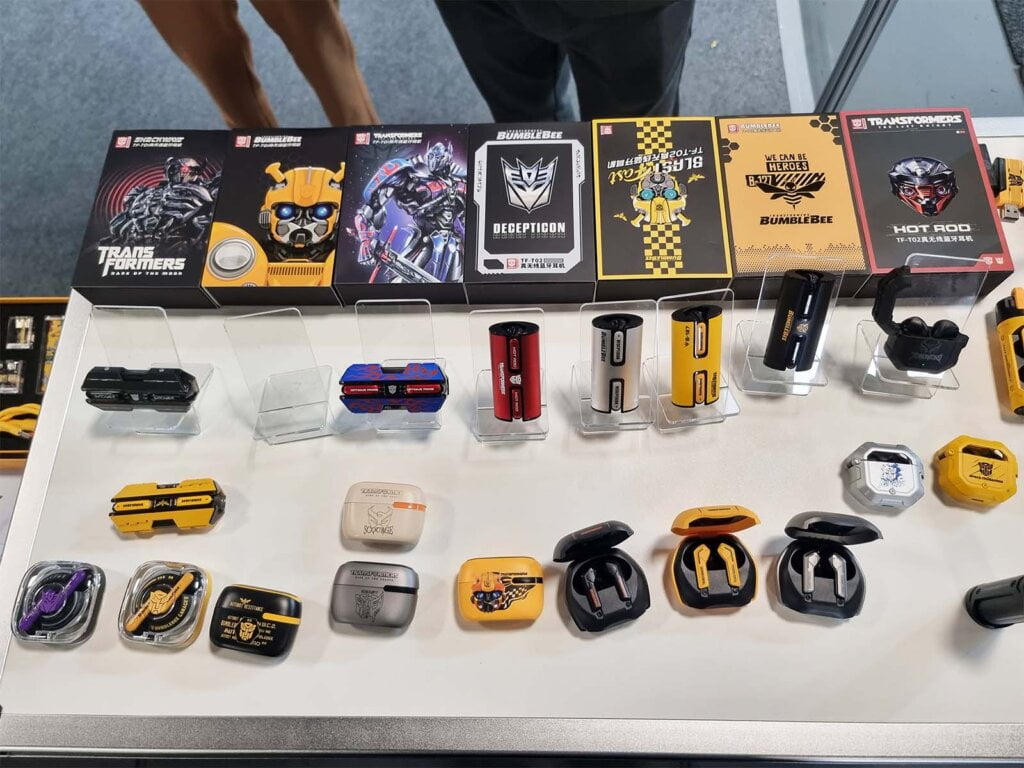 And yeah… More Vacuum Cleaners
This feels like banging a rivet on it's head once it's already nailed in but, there were vacuums cleaners everywhere. It felt natural going through a company's booth known for home appliances to offer vacuum cleaners but to me it seemed everyone is doing it.
Oh, we sell solar panels, inverters and car chargers? Through in a robot vacuum in the mix.
Hey Dave, should we display our new e-bike in this corner? No no, go for the vacuums.
This year is going to be great – seems like no one is showcasing vacuum cleaners. – Someone