---
Samsung Home Hub To Be Released in March, 2022
At the beginning of the year in Las Vegas, at the most influential tech event in world, CES 2022, Samsung has revealed the all-new Samsung Home Hub: a 8.4 inch vertical tablet dashboard meant to simplify smart home management within their SmartThings ecosystem.
You can now manage your daily routines, handle chores, setup reminders & to-do lists, control your smart devices and take care of your house from a dedicated overview display. The Home Hub will be able to control the entire list of products connected with SmartThings, including your Samsung smart appliances.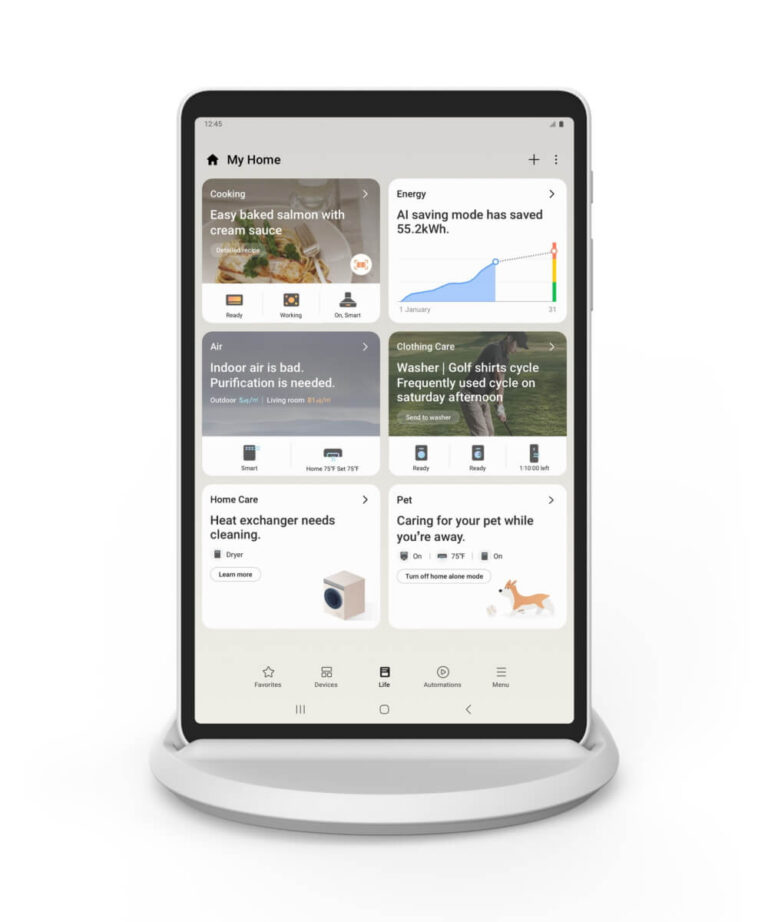 The Home Hub combines six SmartThings services: Cooking, Clothing Care, Air, Pet, Energy and Home Care Wizard into one AI-based service capable of learning your habits and routines and reacting accordingly.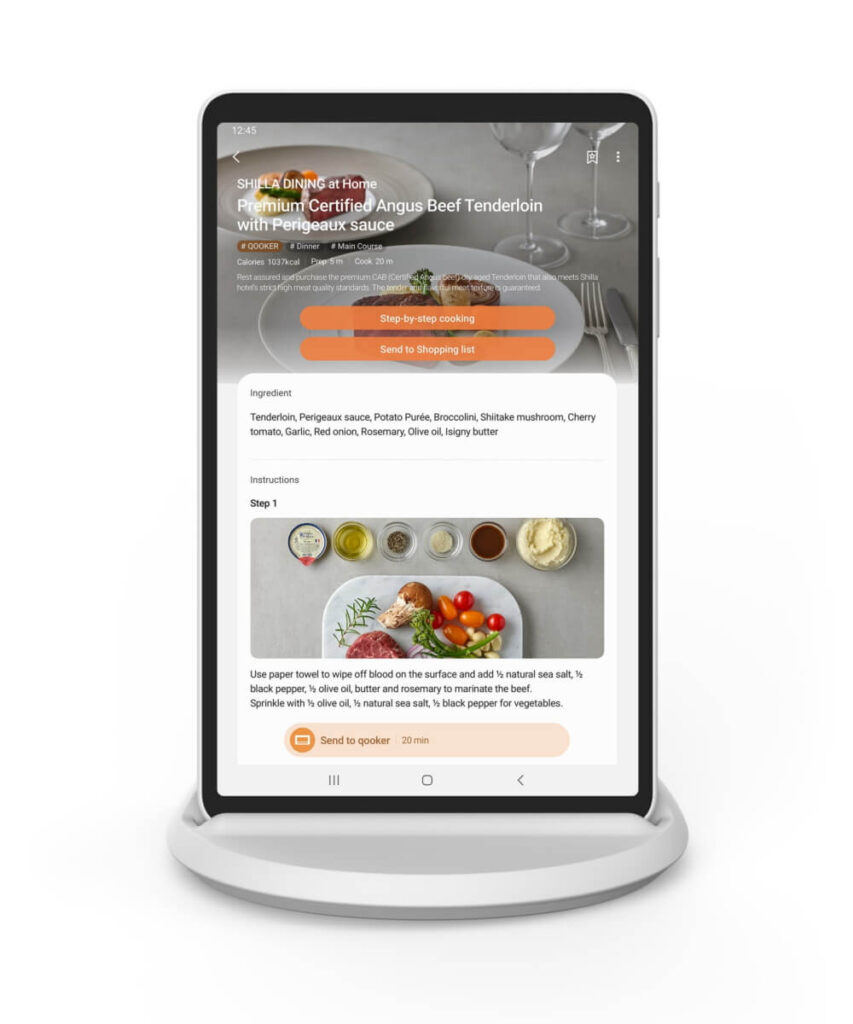 The Cooking service is powered by Whisk, an AI-powered recipe platform, which allows you to search, plan, purchase and prepare meals for your family.
The Clothing Care service connects to appliances like the Bespoke Washer and Dryer and the Bespoke AirDresser and provides customized care options based on your garments' material types, your usage patterns and the current season.
For people with pets, The Pet service allows you to check on your pet with the smart camera on the Bespoke Jet Bot™ AI+ and adjust settings on appliances like the air conditioner to make the environment more comfortable for your pet while you are away.
The SmartThings Air service provides automatic dehumidification and integrates with air conditioners and air purifiers you keep your interior air quality in check.
The Energy Service analyzes your usage patterns and helps you save energy with the AI-equipped power saving mode. This feature is officially supported only in South Korea (Kepco), USA (Copper Labs and Eyedro) and the UK (DCC).
Finally, the Home Care Wizard monitors you Samsung smart appliances, sending you notifications, alerts when parts need to be replaced or when something is wrong.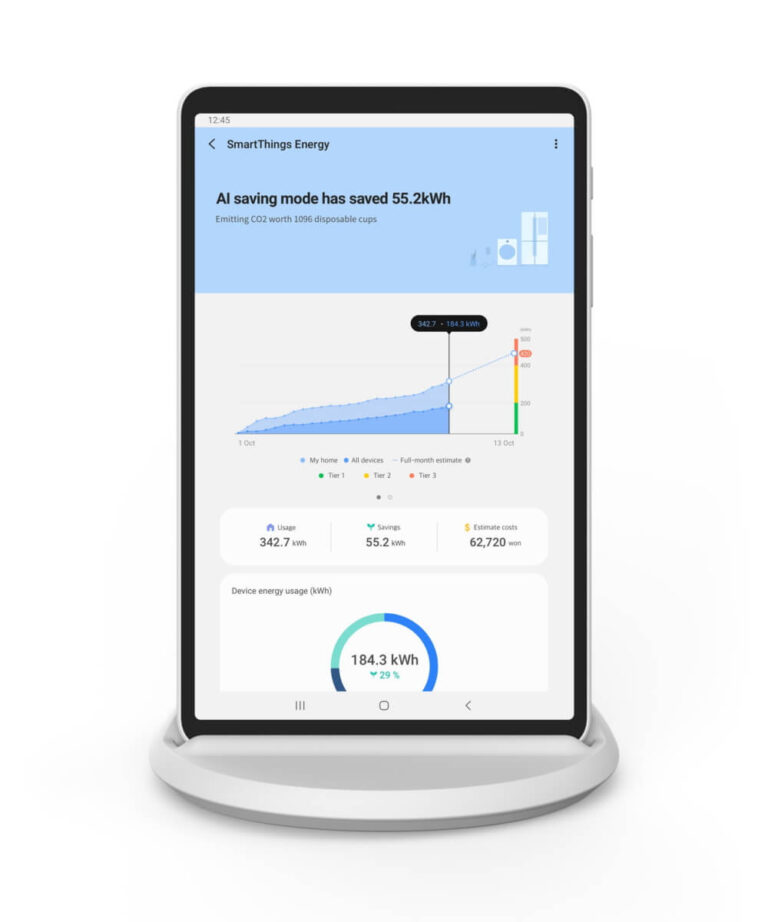 The Samsung Home Hub features a voice assistant, to help you manage your home. Unfortunately for many users, its Samsung's own assistant, Bixby as Google Assistant or Alexa were not mentioned as being part of the setup. For the amount of hate Bixby gets, we feel like for a device of this type, a smart home control panel dashboard, Bixby could turn out to be very useful and appropriate, because it integrates into the Samsung ecosystem natively.

The Samsung Home Hub features two microphones and two speakers to extend its usability range. It also has docking station, and from the looks of it, its meant to stay upright (vertical). You can take it of the dock and carry it around, as it also features a built-in battery.
A subtle nod to Matter
What is more exiting, during the keynote speech, Executive Vice President and Head of Customer Experience at the Digital Appliances Business of Samsung Electronics, Hyesoon Yang, noted: "Soon, you will also have direct connectivity to other devices in your smart home system, such as your lights and door lock system."
This statement can be interpreted as a support for Matter, the upcoming connectivity standard, which Samsung has vowed to officially support.
Sources: