---
Home automation enthusiasts and smart device users have a reason to perk up as Aqara, a leading provider of intelligent home systems, has recently unveiled an upgraded version of its popular M2 Hub. The new M2 Hub introduces Power over Ethernet (PoE) support, opening up exciting possibilities for seamless integration and enhanced smart home experiences.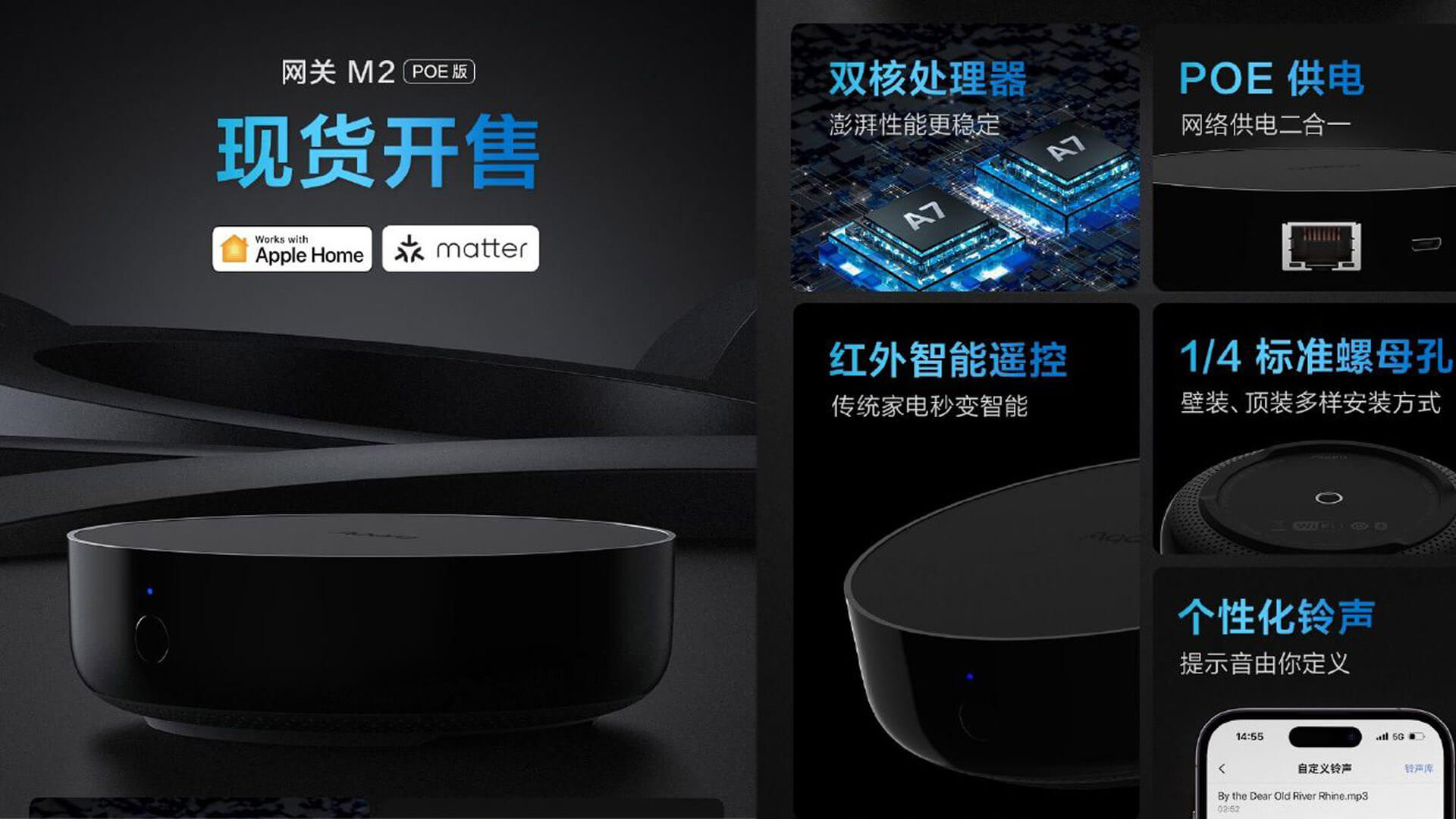 In this article, I'm sharing my take on the key features and benefits of the next Aqara M2 Hub with PoE support and its potential impact on the future of smart homes. Users who rely on Aqara's Hubs as a bridge for their mostly Zigbee-based devices, can now ditch one more cable from their setup.
Enhanced Connectivity with PoE
Smart Home users in the Aqara Ecosystem have enjoyed a more stable connection with their first gen M2 hubs, connecting the device over ethernet instead of Wi-Fi. Because the M2 Hub doubles as a Zigbee hub as well as a IR blaster, many devices ultimately rely on this final connection to their home networks.
The first gen Aqara M2 Hub can be powered by a 5V1A adapter over a Micro-USB port, which is considered an outdated way of doing things. The next-gen M2 Hub comes with PoE support, meaning the device can be connected by a single ethernet cable simultaneously enabling connectivity and powering the device. The Micro-USB port remains though, for situations where the devices needs to be installed remotely and a cable is unsuitable for installation.
Should you upgrade to the next gen M2?
Unless you have a PoE ethernet hub or switch available, that you are utilizing in your home network setup, you will not be able to power the device over a LAN cable. That aside, does the new M2 bring any new significant features?
Yes, the new M2 now has Matter support out of the box, as it ships with Matter-enabled firmware. Further, Aqara boasts faster processing times with a new Dual-core A7 chip installed in the device. Like their other hubs, the M2 PoE now has the ability to store custom audio files and use them as ringtones. Whether this will become globally available is unknown, because not all features are pushed to the international versions of their devices.
So should you upgrade? I would say no, you absolutely should not. If you rely on the Aqara ecosystem by using one of their hubs, know that the new M3 Aqara is scheduled to be released by the end of the year, rumored to be an enabled Thread Border Router as well as a Matter Controller, which can directly manage connected Thread and Matter-compatible devices.
What does the M2 PoE mean for Home Assistant?
Nothing. Absolutely nothing. Home Assistant users don't use or need hubs, all devices from all manufacturers are directly connected to Home Assistant, in one way or another. For instance, the new SkyConnect dongle has Zigbee, Thread and Matter support enabled in Home Assistant and you can connect and control any of these devices directly.
Availability
The next gen M2 hub will be initially release for Asian markets, starting with China, there is no official release date of an international version. Whether the full featured version will be released globally, is also unknown.