---
The past year has proven to be a fruitful one for Aqara, a leading innovator in smart home technology. They've released so many new devices and announced a bunch more, some of which are traditionally Zigbee-based while others trend towards the new Matter protocol.
The latest next-gen M2 Hub with PoE support will ship with Matter support out of the box, although if you own the previous version, Matter is enabled with a simple firmware update. They've also pledged to bring Matter support to their other hubs, like the M1S and camera hubs G3 and G2H.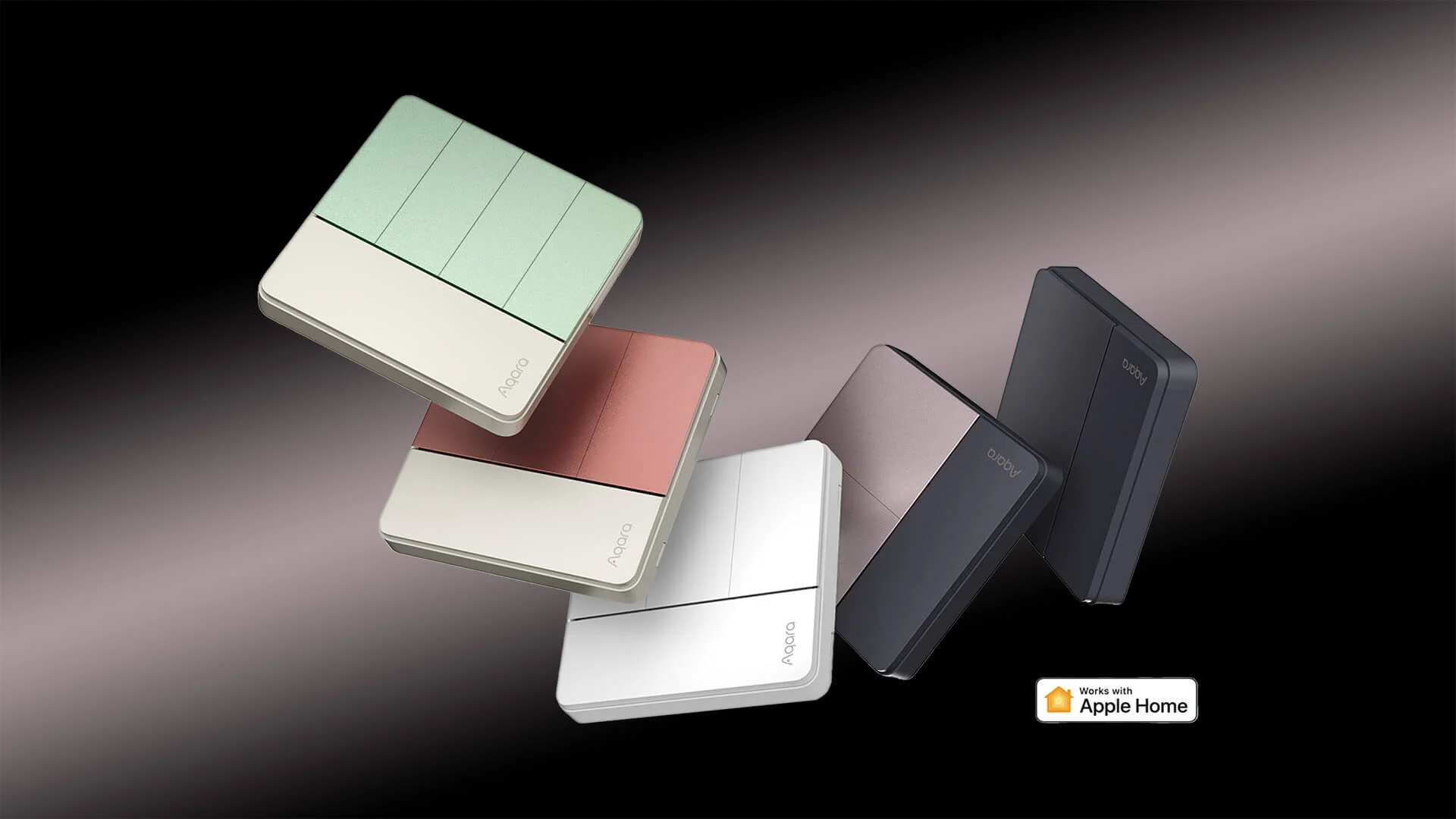 Aqara's smart wall switch portfolio is very rich, featuring a bunch of different variants and designs adapted for global markets. The latest and greatest of their new Z1 line-up is the Canon Z1 Smart Switch, a modernly designed wall switch already on sale in China.
Technical Specs
The new Z1 Canon Smart Wall Switch or Green Rice Wall Switch as they've named it in Asia, has some interesting technical specs. I especially appreciate the fact they remained with Zigbee as a communication protocol, because I believe there is no need to use Wi-Fi for these types of devices, especially since Zigbee works so well once properly setup. Here's what's known so far:
Models:

ZNQBKG38LM
ZNQBKG39LM
ZNQBKG40LM
ZNQBKG41LM

Channels: 1/2/3 Relay Switches + 1 Wireless Switch
Power Supply: 220V, 50Hz
Minimum Load: 3W without Neutral, 0W with Neutral
Maximum Load: Incandescent 2200W, 400W LED
Maximum Current: 16A
Communication: Zigbee 3.0
Neutral Wire: Optional
Dimensions: 86x86x33.5
Different Versions and Colors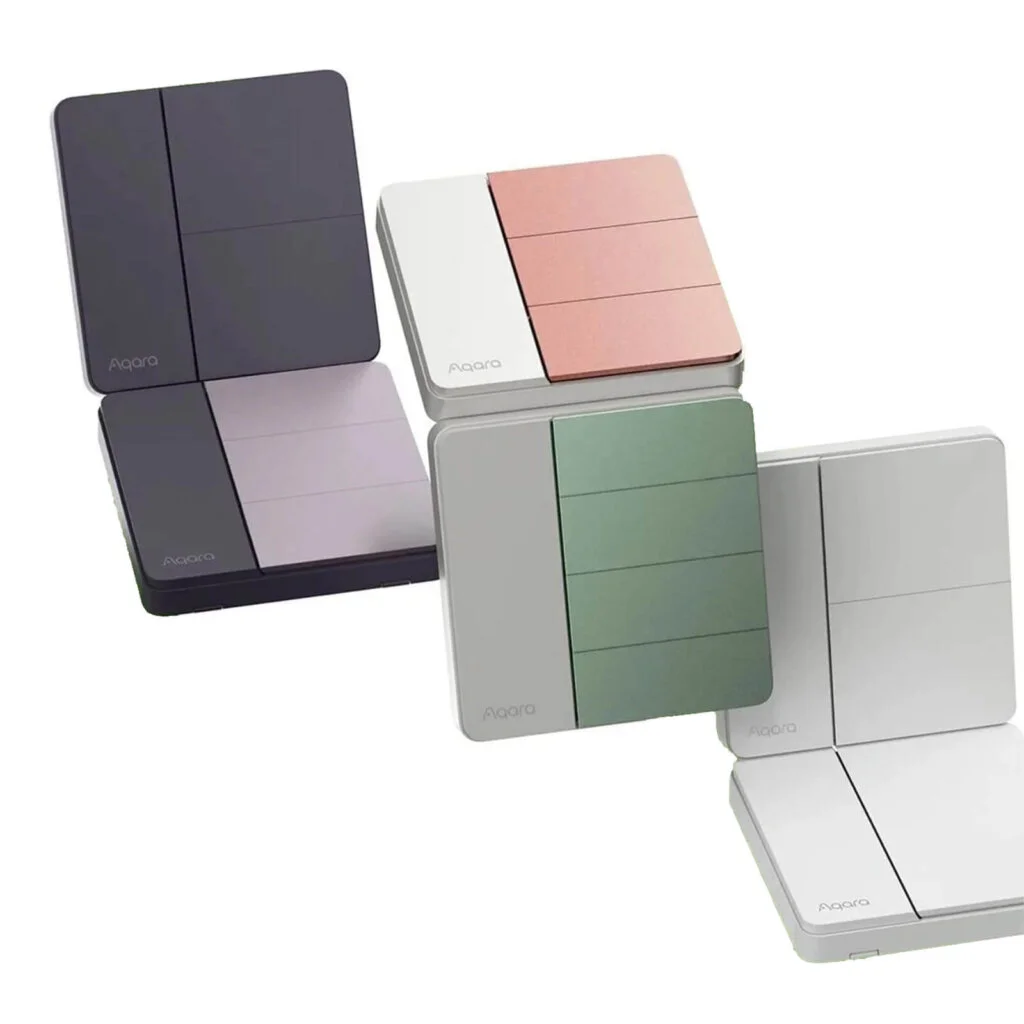 The Aqara Z1 Canon Wall Switch looks very smooth and modern, shipping in a couple of colors that you can pick from. Once it hits global markets, or at least, become available on AliExpress, you can get it in a couple gang variants too.
1 Gang + 1 Wireless Scene Switch
2 Gang + 1 Wireless Scene Switch
3 Gang + 1 Wireless Scene Switch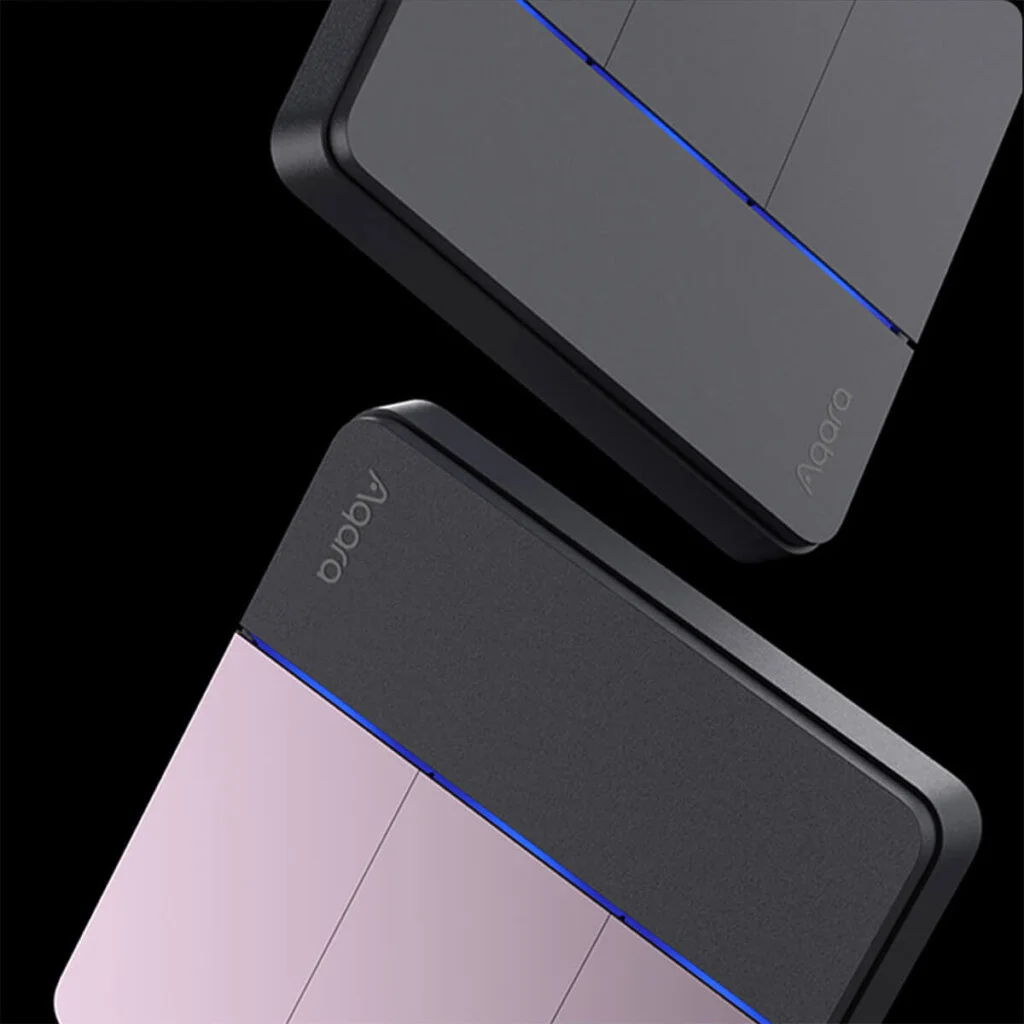 What's different?
When set side by side to previous Aqara Smart Wall Switches, like the original D1 Zigbee Switch or the newer H1M Mars Switch, many things are comparable and similar. First and foremost, the D1, H1, S1 and now Z1 lineup of smart switches are all made for Asian and European markets. Meaning, a recognizable square shape and operating at 220V.

For the US market, Aqara offers a vertical single or double rocker smart switch powered by 110V, in line with western standards.
The Z1 Canon Smart Switch is differentiated by the single wireless switch always on the left side of the body, no matter which version is in question. Whether you choose a 1, 2 or 3 three gang variant, the wireless scene switch is there to be used in automation within their ecosystem and app.
Further, the shape is slicker and smoother that previous versions, which had a more square-shaped body. The colors are on point, available in green, ash gray, pink, snow white combined with white or black base.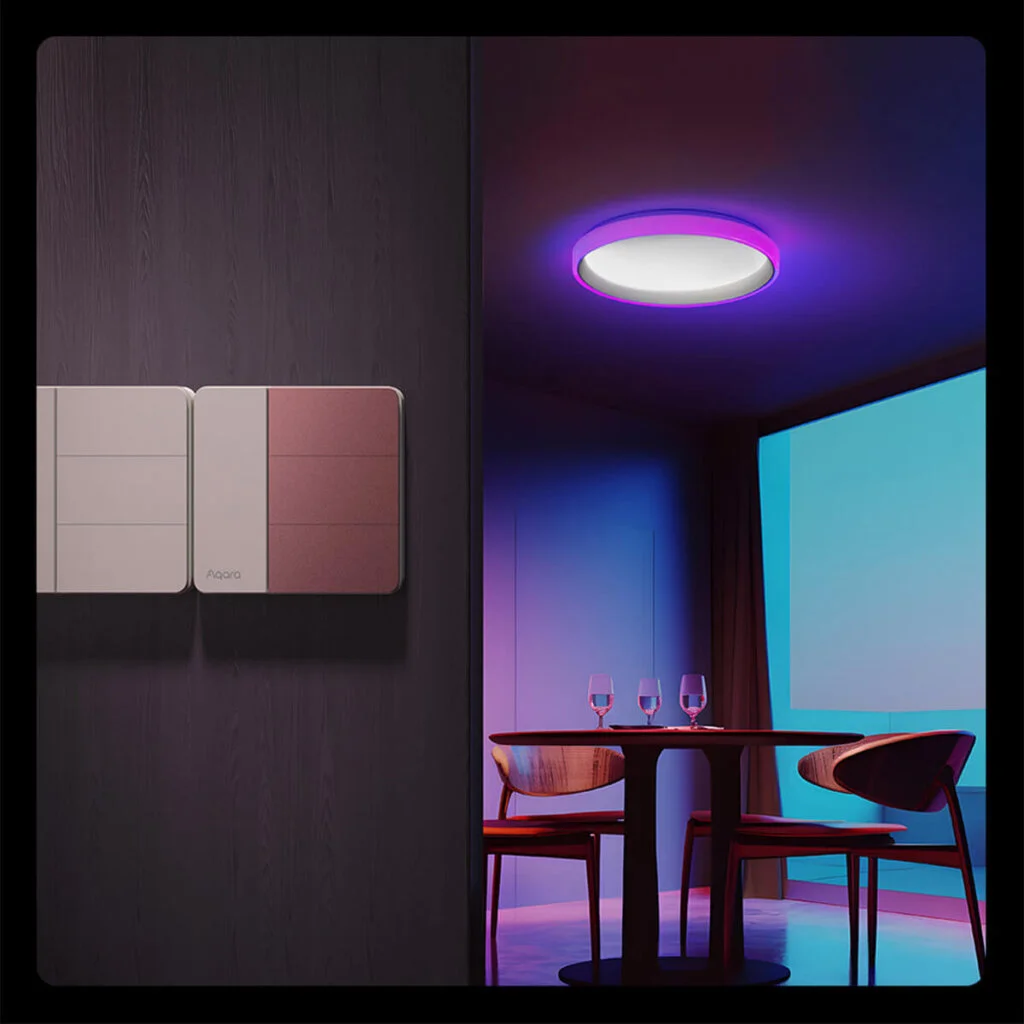 Apple HomeKit Support
The Z1 Canon Smart Switch comes with native Apple HomeKit support, although this is somewhat misleading. You are going to need one of their hubs to be able to add the device to your HomeKit controller. This is the nature of all Zigbee devices that are eventually going to receive Matter support: You are going to have to use a hub.
What about Home Assistant support?
Even though the Z1 Canon Smart Switch is at least a couple of months away from reaching people like me, I have no doubt it will be immediately supported in Home Assistant via ZHA or Zigbee2MQTT. Existing custom quirks (ZHA) or external coverters (Z2M) can easily be recycled for porting this device to HA through these integrations.
Availability and Price
This new Z1 Canon Smart Switch is released in China only, there is not information on a EU release date. It might never happen, but it will appear on AliExpress eventually so we can get it from there. I fully intend to get a sample and review it, because it seems like a great addition to any Smart Home.

It's basic one gang version starts at ¥169 Yuan, which is roughly €22.2 EUR.