---
While every other brand involved in the smart home industry manufactures switches, sensors, bulbs, locks and whatnot, Aqara takes it up a level by releasing a smart DOOR. Not a door lock, a door!
Their latest product is a complete, full blown smart door labelled model V100 with an included smart lock and display on the inside, capable of controlling your Aqara devices.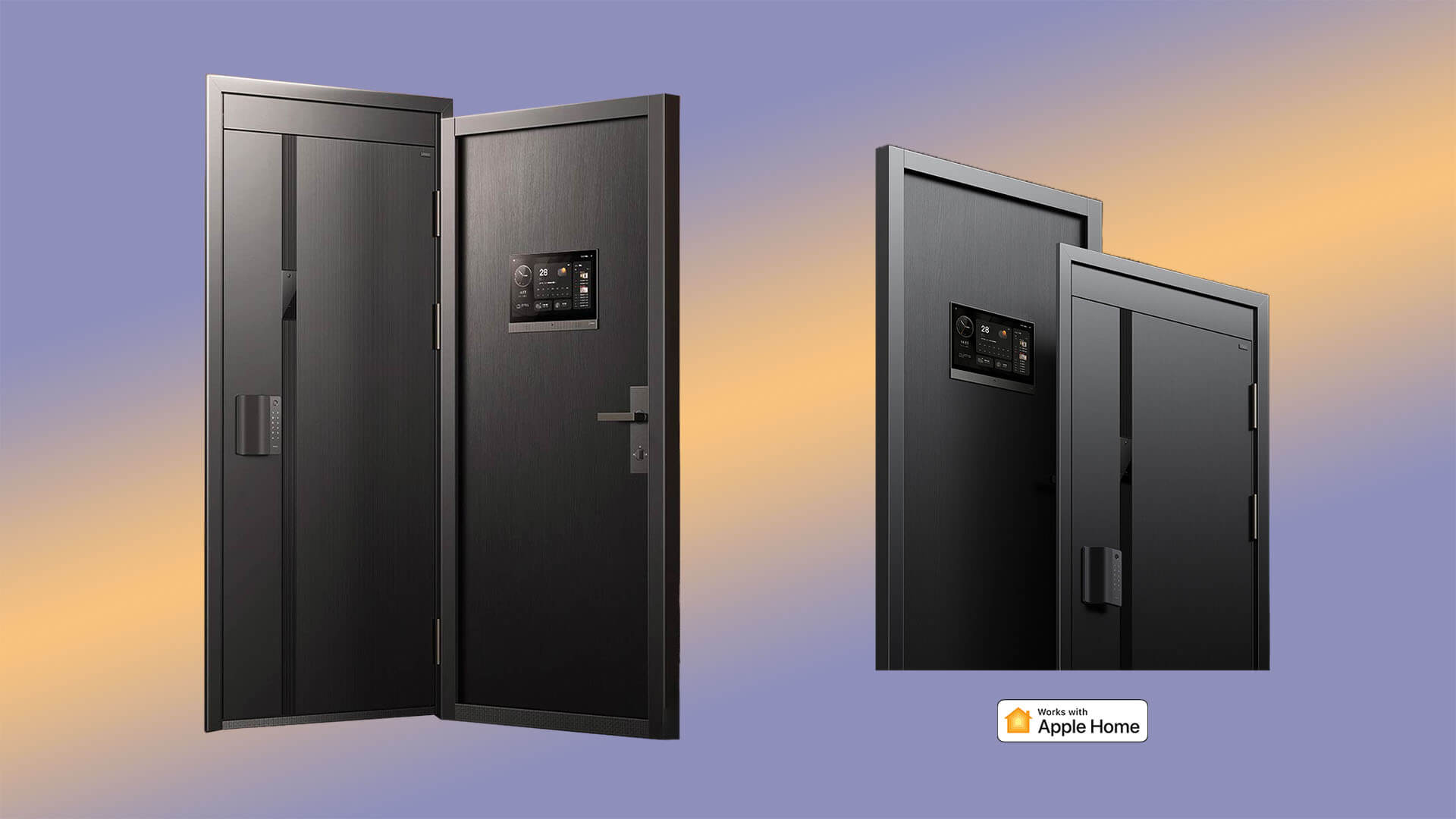 Technical Specs
Here's a list of the official technical specs of the V100 Smart Door and the integrated smart display system:
Technical Specs (Door)
Product Model: Smart Door V100 FAM-J-LM/ZNMS25LM
Rated input: 9V/3A
Door Thickness: 82mm
Door Material: Galvanized steel, stainless steel, aluminum, wood
Door Filler: Aluminum Honeycomb
Executive Standard: Q/QLML035
Technical Specs (Smart System)
Product Model: Smart System ZNMS25LM
Product Code: DZFDS-LBI/ZNMS25LMCMIIT ID2022AP11177
Rated Input: 220V ~, 50Hz, 1A Max
Wireless Connectivity: Wi-Fi IEEE 802.11b/g/n 2.4GHz/5GHz, NFC
Door Lock Security Level: Grade B (GA 374-2019)
Lock Cylinder Security Level: Grade C
Operating Temperature: -10℃~55℃
Working Humidity: 0~93% RH, non-condensing
Executive Standard: GA 374-2019 (door lock), GA/T 73-2015 (lock cylinder), Q/QLML034
Door Lock Power Supply Mode:

9V/3A, 2600mAh lithium battery (7.2V/2.6A)
Type-C emergency power supply (5V/2A)
Features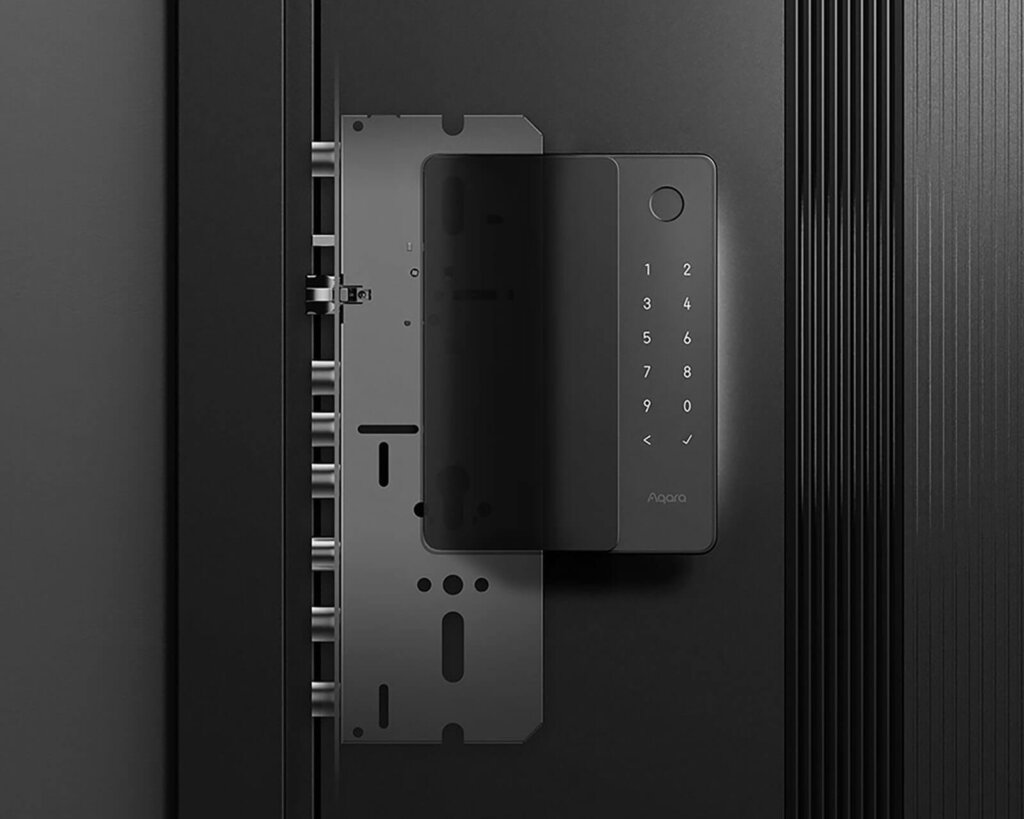 The V100 Smart Door is packed with features and unlock methods, making it a versatile smart home device. For starters, the built-in display is actually a home hub capable of controlling any devices within the Aqara ecosystem.
The peephole is a wide-angle camera, which can be exposed to Apple HomeKit as a variant of their G4 Doorbell, featuring a live feed and two-way audio for communication. It also doubles as a facial recognition cam, which will automatically unlock the door when it recognizes your face.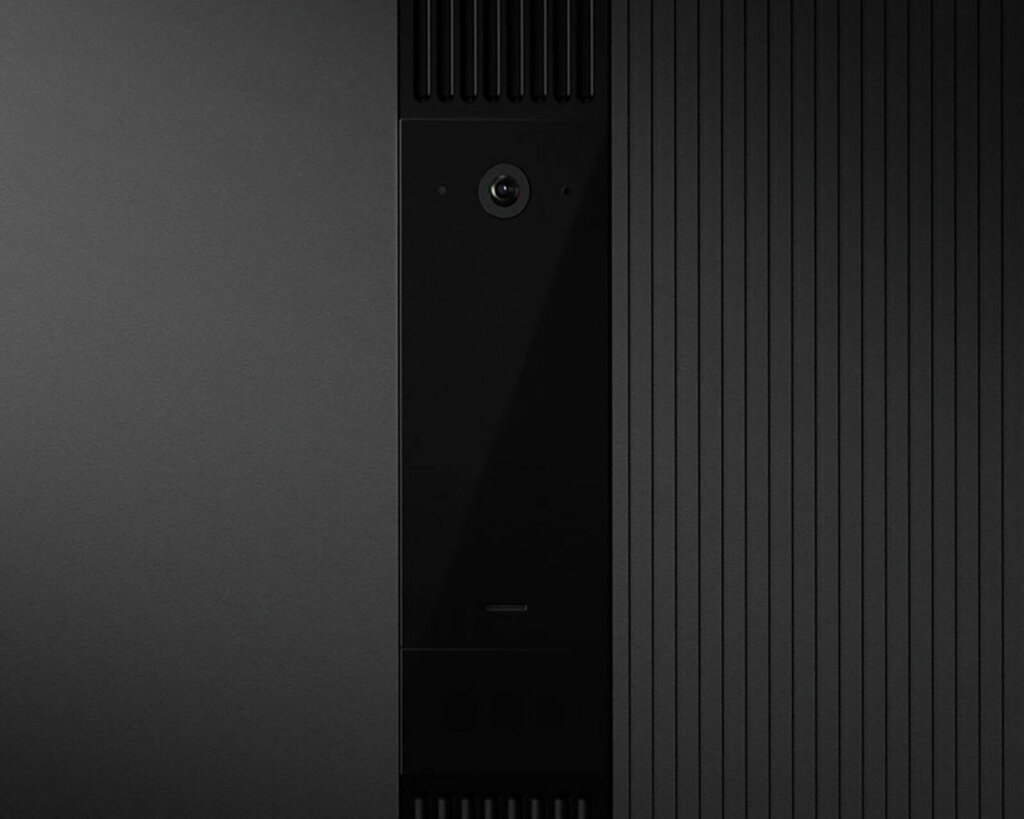 Beside the facial recognition feature, you can also unlock the door with NFC tags, fingerprints, passcode and a traditional key a backup. The system can store up to 50 different fingerprints, 75 passwords, 25 NFC tags and remember 25 different faces.
Apple HomeKit and Home Key Support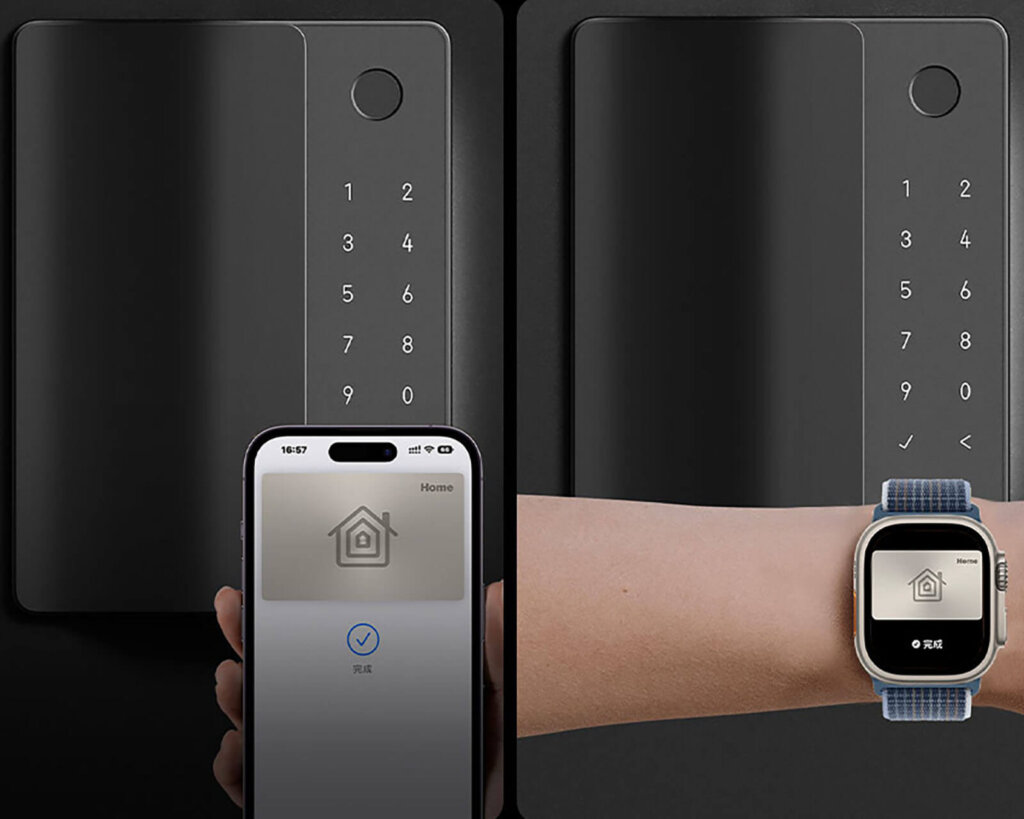 Home Key is Apple's exclusive HomeKit solution designed to securely manage and operate smart door locks. Similar to Apple Pay, Home Key utilizes the Near Field Communication (NFC) technology integrated into your iPhone and Apple Watch to wirelessly authenticate and control compatible smart door locks.
The Aqara V100 Smart Door supports the Home Key unlock method, so you can use your Apple device to unlock your door and enter your home. This is accomplished through a virtual key which you create within the Wallet app.
Gallery
Aqara shared some photos on their Weibo account of the door installed in various colors.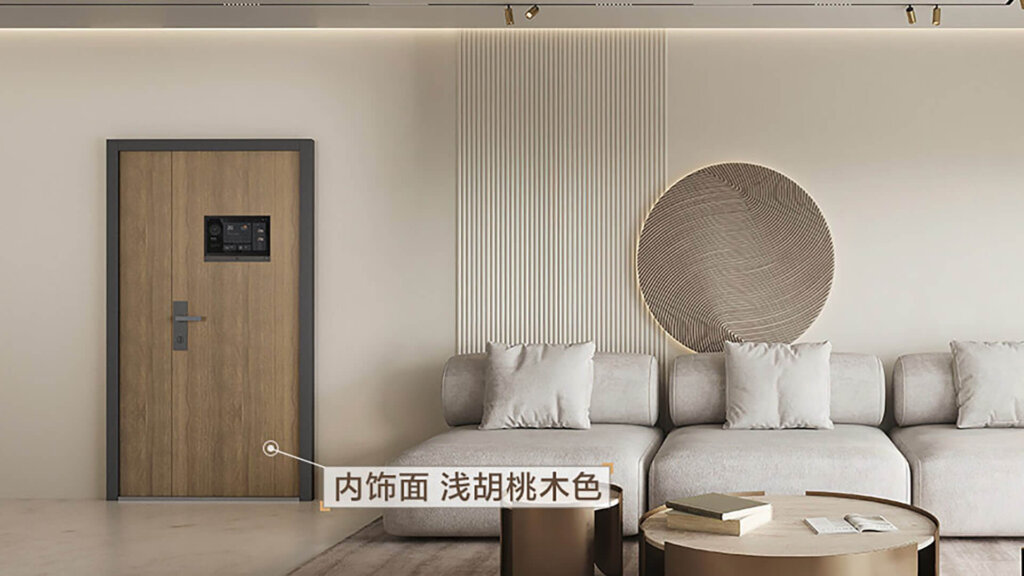 Price and Availability
The chances of this being released for western markets are slim to none. It's a product targeted for Asian markets, Aqara is known for separately releasing products and some never becoming available in the EU and US.
The price is currently unknown, Aqara welcomes potential buyers to visit their Smart Home Experience Hall to get an offer and see the smart door in real life.
Final Thoughts
If Aqara wants me to review this smart door, I'm game. After I'm done testing all the smart features and biometric options, maybe I can borrow a sledgehammer and really put the V100 to the test. A good reviewer must be thorough and in-depth, since readers want to know as much details as possible.
If they are confident the V100 can withstand my might (cough), I'm located in the EU and can be reached via email at editor@smarthomescene.com. Oh and, I hope shipping will be included.