---
Since SwitchBot announced the S10 and K10+ robot vacuum cleaners and showcased them at IFA Berlin in early September, they have rightfully generated a lot of noise. Being a highly regarded brand, SwitchBot's upcoming robot vacuums are praised as innovative, revolutionary and a significant improvement in the robo-vac space.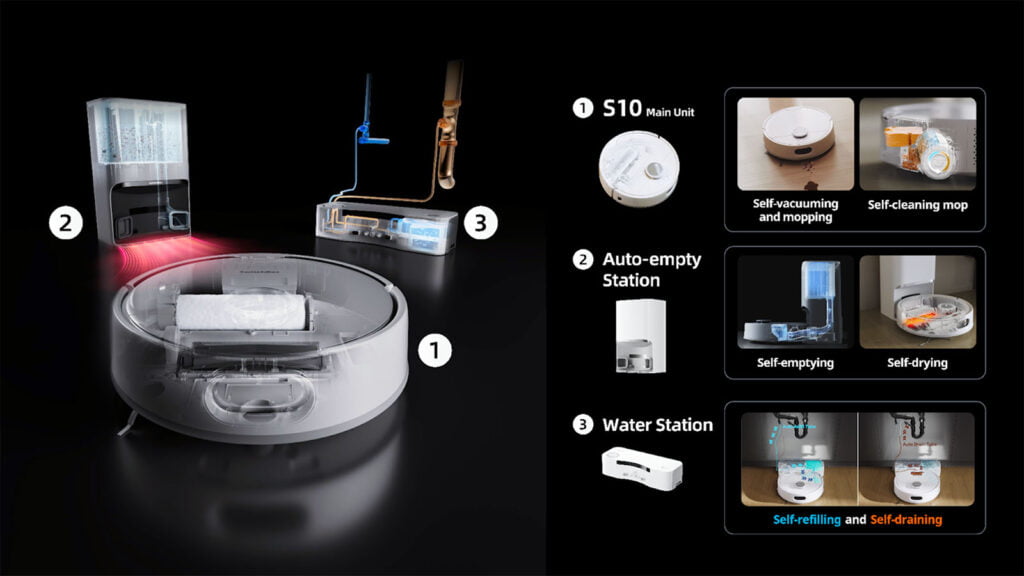 The SwitchBot S10 is a top tier robot vacuum capable of self-draining and refilling it's water container while mopping your floors, with the ability to also refill your smart humidifier with water.

The SwitchBot K10+ is it's budget smaller brother, meant for vacuuming and tissue-mopping smaller spaces and apartments.
Join the S10 Rebate Program
The SwitchBot S10 is going live on Kickstarter on October 16th 8AM PDT, retailing for $1,199. But if you register for the S10 Rebate Program (prepay $20), you can get a significant discount of $400 + $100 rebate. Here's how to do it: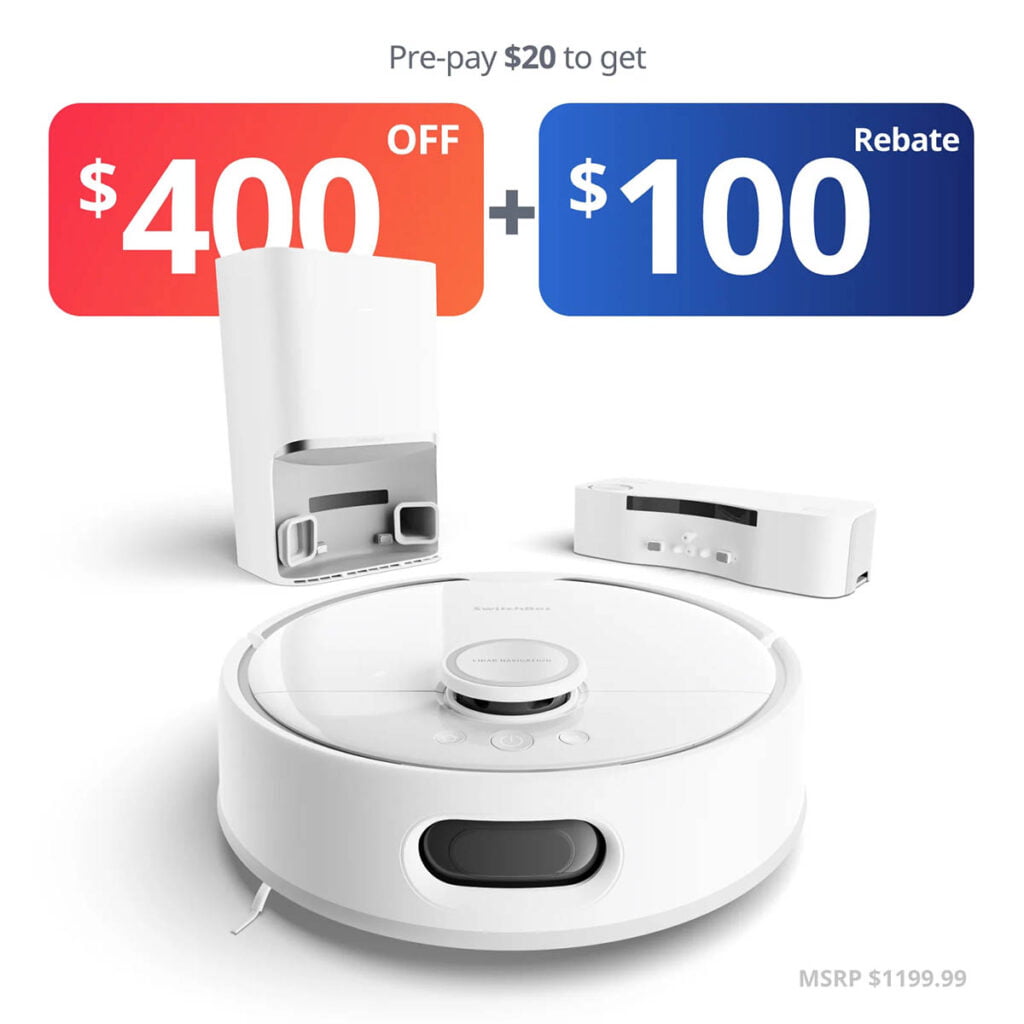 Terms and conditions of using the S10 Rebate Program, per SwitchBot:
Rebate program is only available for participation up until October 16, 2023, and finishes at 8:00 AM PDT.
Rebate program will be valid for redemption during the Kickstarter S10 campaign (From 8:00 a.m. PDT, October 16th to 7:59 a.m. PDT, December 16th)
Rebate program eligibility is limited to one application per person.
This program is only applicable to Kickstarter SwitchBot S10 campaign and is not valid for other products, services, or timeframes.
Once the Kickstarter campaign is finished, you will have 14 days to process your rebate, and will need to show proof of order along with proof of rebate deposit given, and your Kickstarter backer number. Please email all relevant information to support@switch-bot.com and your $100 rebate will be processed within 3-5 working days of verifying your order details. Should you apply for your rebate after the 14-day period has passed you may experience a delay in processing time. Total amount claimed back includes deposit price of $20 plus an additional $80 redeemable as part of our rebate program.
Deposit and rebate is available in US dollars only. If you are ordering from outside of the US, the final amount given may be subject to change due to currency conversion and/or bank charges.
If you wish to cancel your enrollment in the rebate program, you must do so before the end of the Kickstarter S10 Campaign (before December 16th, 2023, 7:59 AM PDT). To refund, please contact support@switch-bot.com, all requests will be processed within 3 working days of receipt.
SmartHomeScene will closely follow the development of SwitchBot's Vacuum Cleaners and write reviews and informational articles in the near future. Stay tuned.