---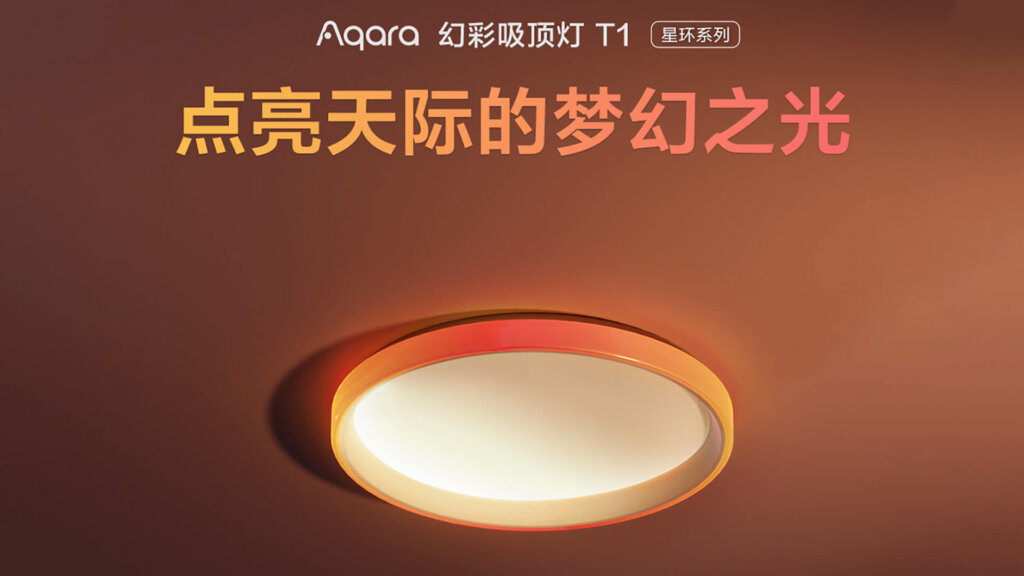 Lumi (Aqara) has been on a roll this part year, announcing and releasing new devices almost every other month. Most recently, the Z1 Canon Smart Wall Switch with HomeKit support started sales in China. They also unveiled a next-gen PoE powered version of their M2 Hub, which should be hitting western markets soon.
They have had a ceiling light for a while now, white labelled Aqara L1 Ceiling Light based on Zigbee 3.0 with Apple HomeKit Support. Their latest addition to the portfolio is an improvement of this particular model, now name Aqara T1 Symphony Ceiling Light and it so super dreamy.
Technical Specs
Product Name: Symphony Ceiling Light T1
Power:

32W (395mm diameter version)
40W (495mm diameter version)

Voltage: 100-240V
Dimensions:
Communication Protocol: Zigbee 3.0
Color Rendering Index: Ra90 (two-color temperature main light)
Color Temperature: 2700K-6500K
Access Platform: Aqara Home, Apple Home
T1 Symphony Ceiling Light Features
The T1 Symphony Ceiling Light as they've named it, is a bit larger in diameter than it's L1 predecessor. Measuring at 395mm for the 32W version and 495mm for the 40W. The L1 had a single diameter option of 350mm, with a rated power output of 24W.
With a high color rendering index (CRI) of Ra90 and support for 16 million dynamic RGB colors, it can be voice controlled via Apple HomeKit although you will need one of their hubs. The company boast steeples color change for smooth transition and adaptive lightning. It's also IP20 rated, resistant so dust and features a backlight illuminating the ceiling which makes this device really attractive.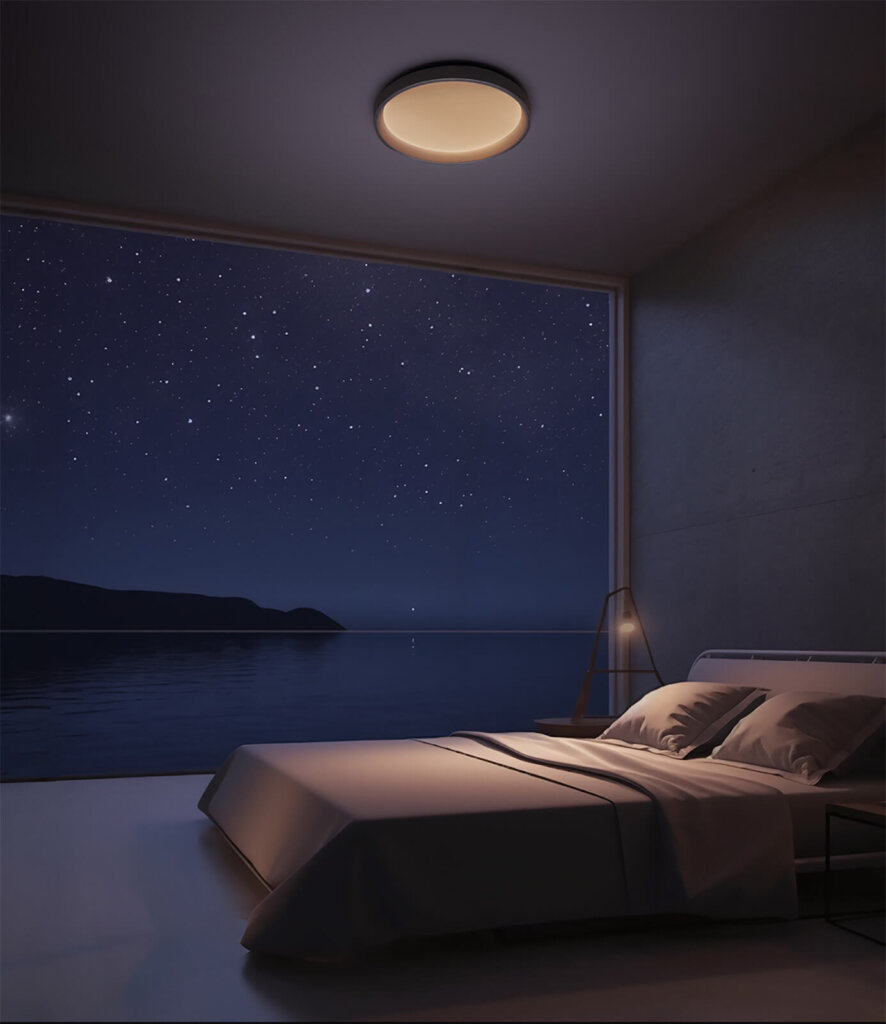 Apple HomeKit Support
The T1 Symphony Ceiling Light offers built-in compatibility with Apple HomeKit, but it can be misleading as additional equipment is required. To integrate the device into your HomeKit controller, you'll need one of Aqara's hubs, like the M2 (Matter) or the M1S (Gen 2). This requirement applies to all Zigbee devices that will eventually receive Matter support, necessitating the use of a hub.
Once you integrate the symphony light in HomeKit, you can change color, temperature, set lightning effects, save presets and control the device with your voice.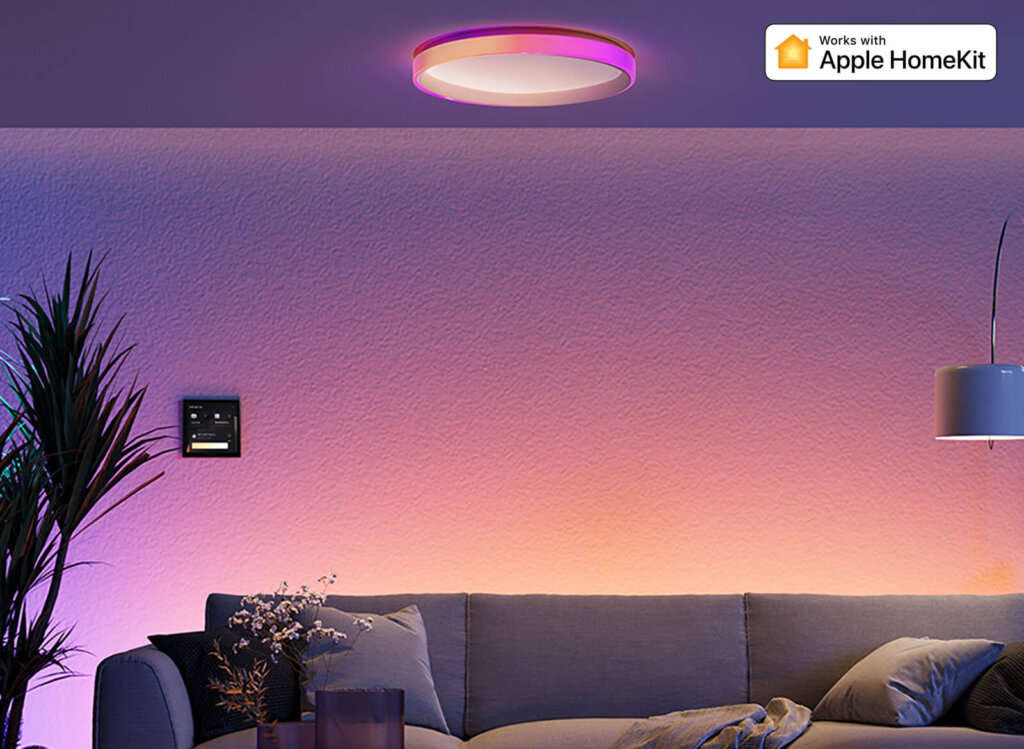 Home Assistant Support
The device has not hit western markets yet, so there is no official support for Home Assistant in one of it's integrations like ZHA or Zigbee2MQTT. However, creating a ZHA Custom Quirk or a Zigbee2MQTT External Converter for this T1 Symphony Light will be extremely easy. All featured for these types of devices are already available, so all that's required is to recycle one of the existing quirks/converters.
The device being mains powered, means it will most likely act as a Zigbee repeater in a mesh network. This cannot be considered as a fact though, since Aqara is known to sometimes make their powered devices as EndDevices, like their first gen FP1 Presence Sensor.
Pricing and Availability
For now, the T1 Symphony Ceiling Light is released only in China, starting from ¥499 Yuan (~$70) for the 395mm version. Even if it's not officially released for western markets, we can always source it from AliExpress, something I look forward to doing. If you do not need RGB, you can get the previous L1 version for ~$68 with temperature control features only.