---
Even though I'm a die hard Home Assistant fan and user, I like to test other smart home ecosystems and get a general idea of what they offer and how they compare. Usually, it's a reminder why HA is so valuable and irreplaceable.
Recently, a company from the Netherlands called Athom B.V sent me an e-mail and asked If could review they latest multi-hub – The Homey Pro. I poked around and discovered the device is basically a multiprotocol smart home platform with Matter and Thread (upcoming) support.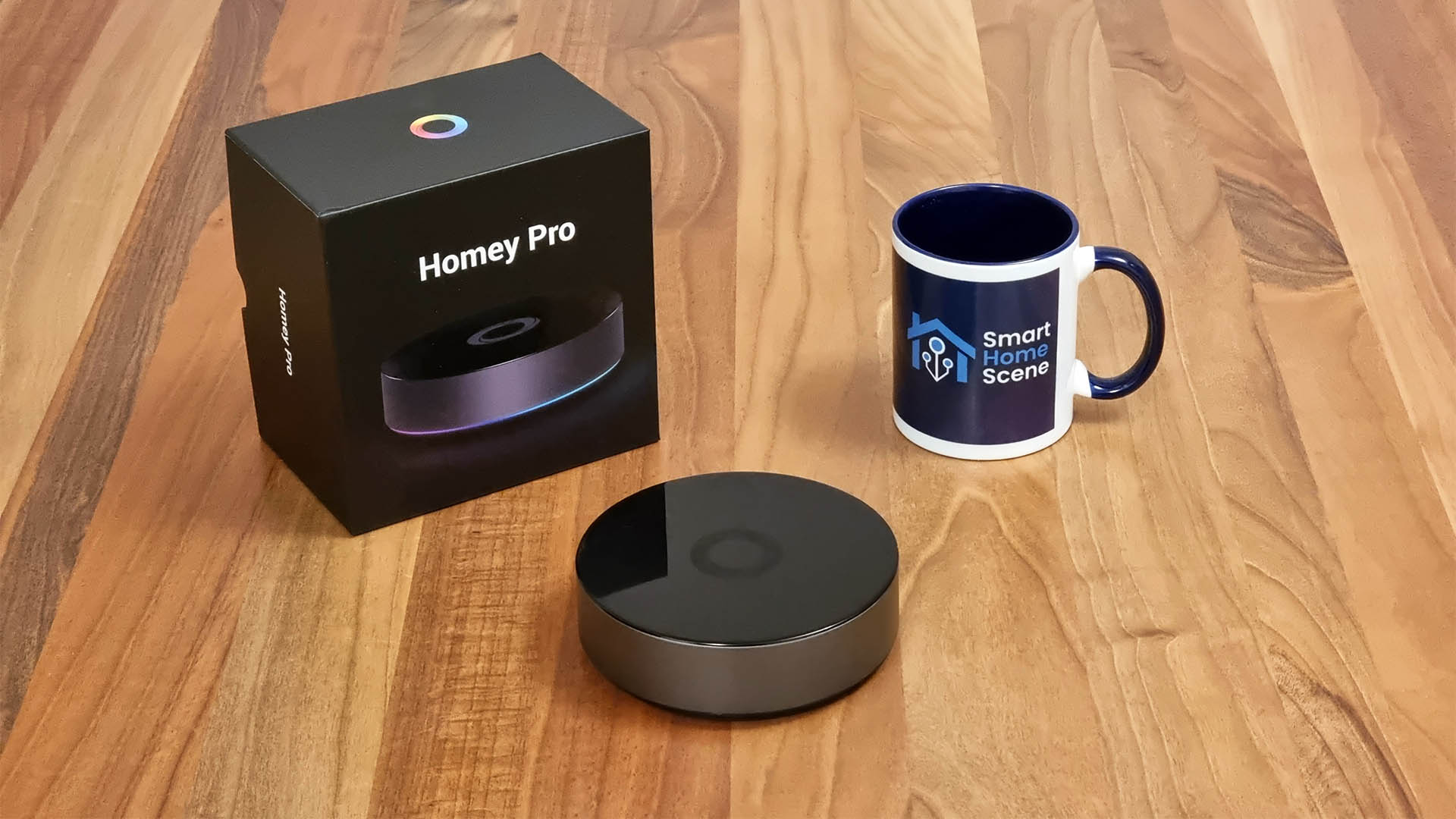 In this article, I am going through the process of setting up the Homey Pro, integrating some devices from different vendors and talk about my experience with the ecosystem. You can get the Homey Pro on Amazon and their Official Webstore, more about pricing later.
DISCLOSURE: The Homey Pro was sent to me by Athom B.V for the purpose of a review. This will in no way affect, sway or influence my opinion of their products and will be just my honest review as usual. I underlined this in the first e-mail I sent to their PR person, highlighting my review principles and guidelines to which they agreed and had no problems with.
Homey Pro Technical Specs
Model: Homey Pro, HY0025
Connectivity:

Wi-Fi 5GHz / 2.4Ghz, b/g/n/ac
Bluetooth Low Energy 5.0
Z-Wave Plus 700 Series
Zigbee 3.0
433 MHz
Infrared
Matter Supported
Thread – Coming Q4 2023

Hardware:

CPU Speed – 1.8 GHz Quad Core ARMv8
Memory – 2 GB LPDDR4 RAM
Storage – 8 GB eMMC Flash

Power Supply:
Homey Pro vs Homey Bridge
Unlikely the Homey Bridge, which is more of a cloud-centered smart home hub, the Homey Pro aims to use local control as much as possible. The hardware is significantly more powerful and every app is run on the device itself, eliminating the cloud dependence.
Further, Matter and Thread support are absent on the much cheaper Homey Bridge model. The Homey Bridge, on the other hand, aims to simplify the smart home experience for the average user, bridging the gap between cloud-connected and non-cloud devices, with a focus on affordability. You can check out all the differences on their official website.
Teardown
The Homey Pro ships in a super premium box containing the device itself and a USB-C cable and adapter. A user manual is also included, which guides you though setting up the device. The packaging is done extremely well and since I mostly review hardware from China, this was like from another planet.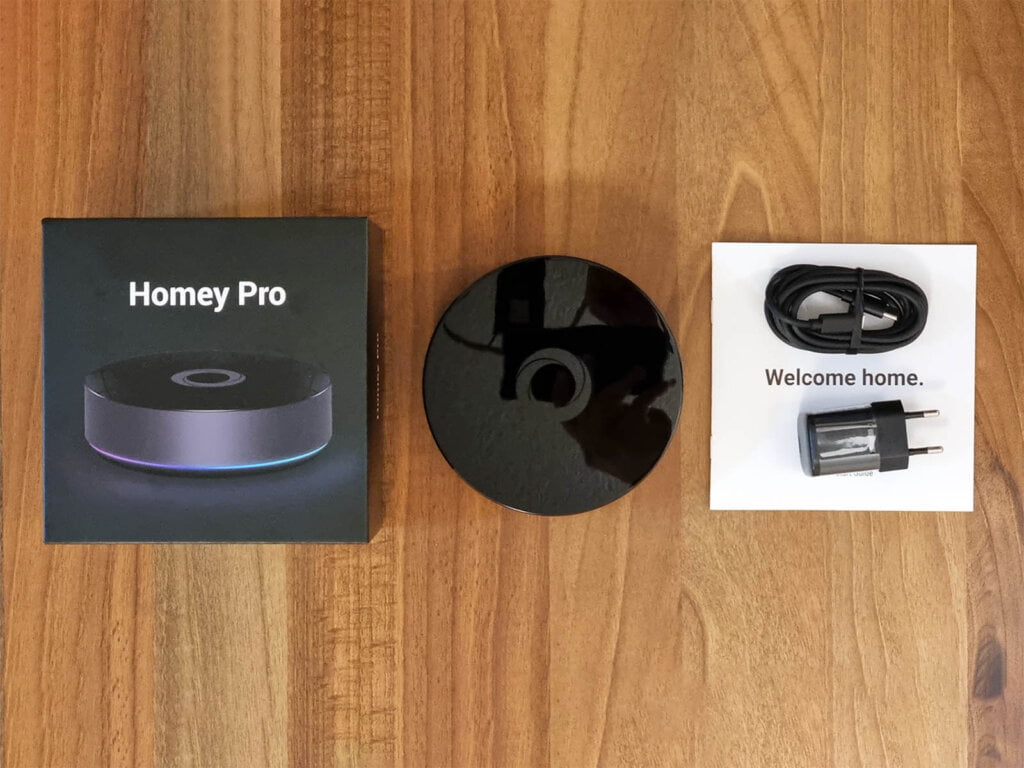 The Homey Pro is about 127mm in diameter and 39.5mm in height, which is larger than you average smart home hub. Considering the hardware and all connectivity modules, this is expected.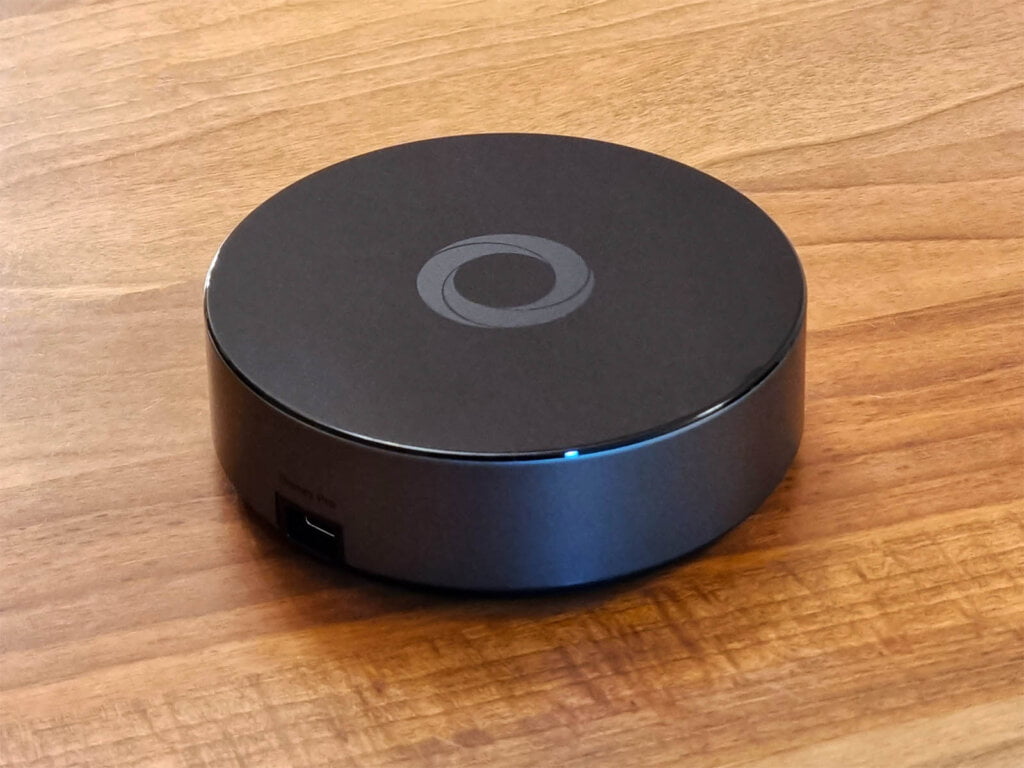 The device uses a 5V2A adapter as a power supply, connected via USB-C on the back. This port can also be used to attach a USB-C to Ethernet adapter and use a wired connection instead of Wi-Fi for improved stability.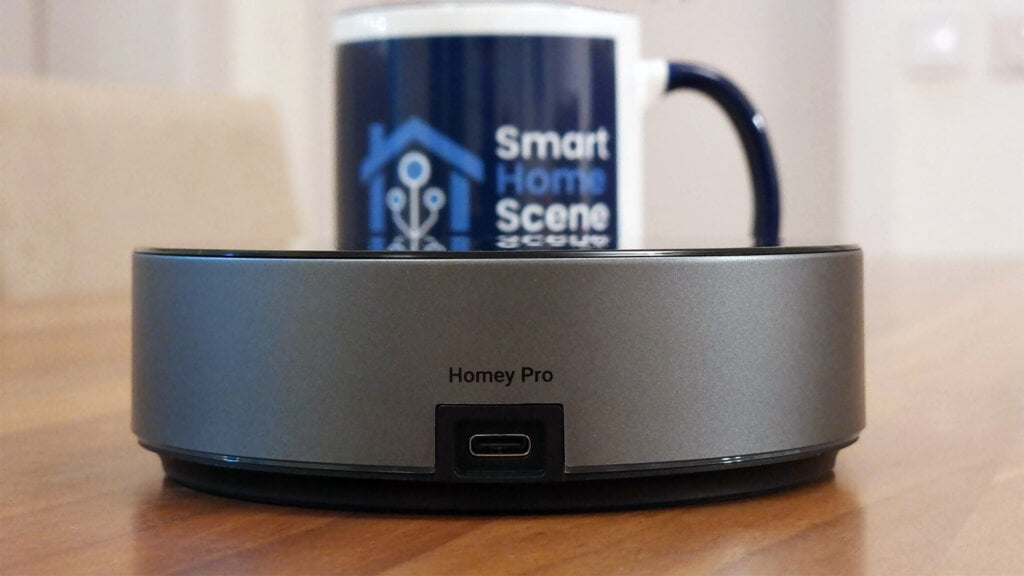 Opening up this device made me tear up a little. I had to remove the non-slip rubber ring on the bottom hiding all the screws, which effectively ruined the adhesive holding it in place.
The first thing you notice is the huge heatsink sitting on top of the PCB stack. This thing packs some processing power, so I guess it's warranted. It's not like it doesn't have room to accommodate it.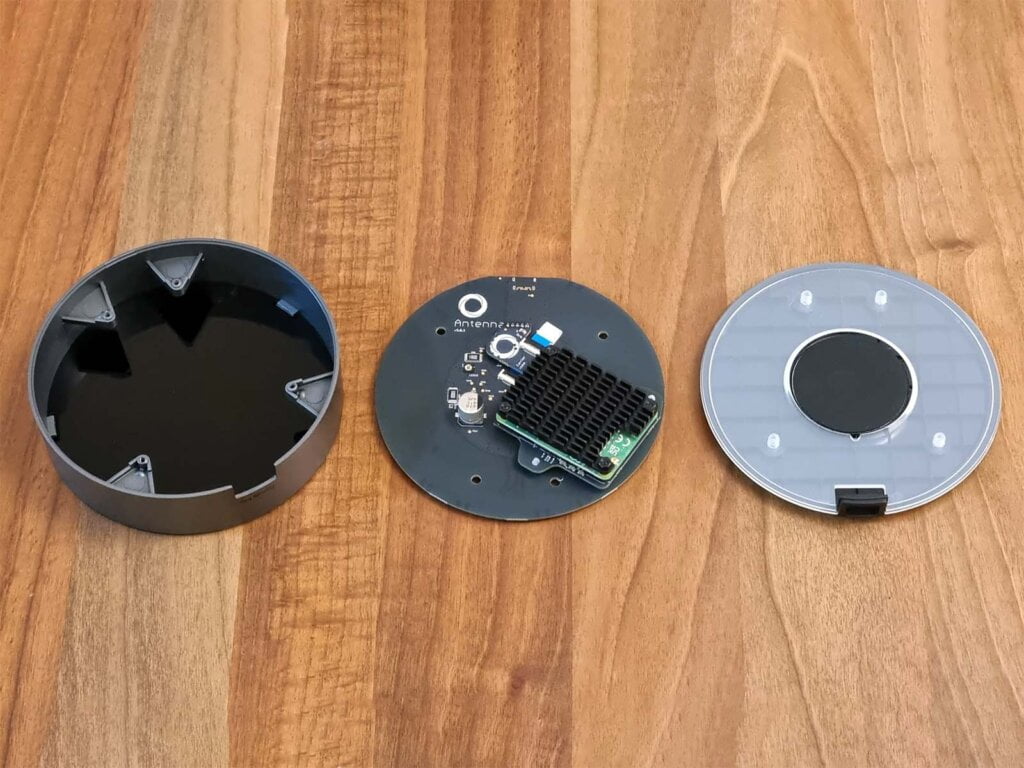 The Homey Pro has 2 additional PCB boards stacked on top of the main one. One of those is a Raspberry Pi Compute Module 4, with 2GB ram and 8GB flash memory also used as the main communication module for Wi-Fi and Bluetooth in the Homey Pro.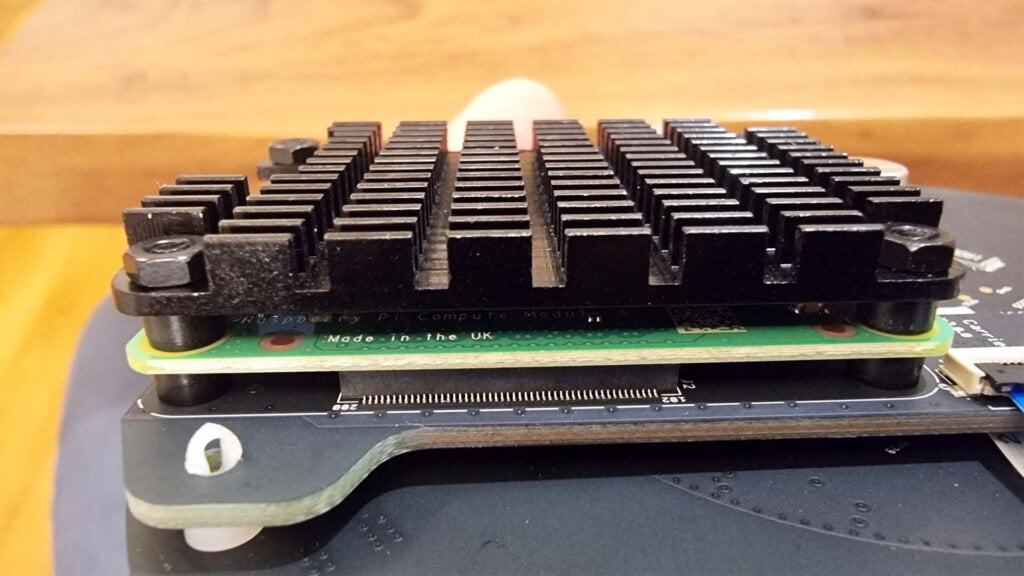 Flipping the device on it's back is where all the communication modules are located. The Homey Pro uses the latest chips for each protocol at the moment, starting from top to bottom: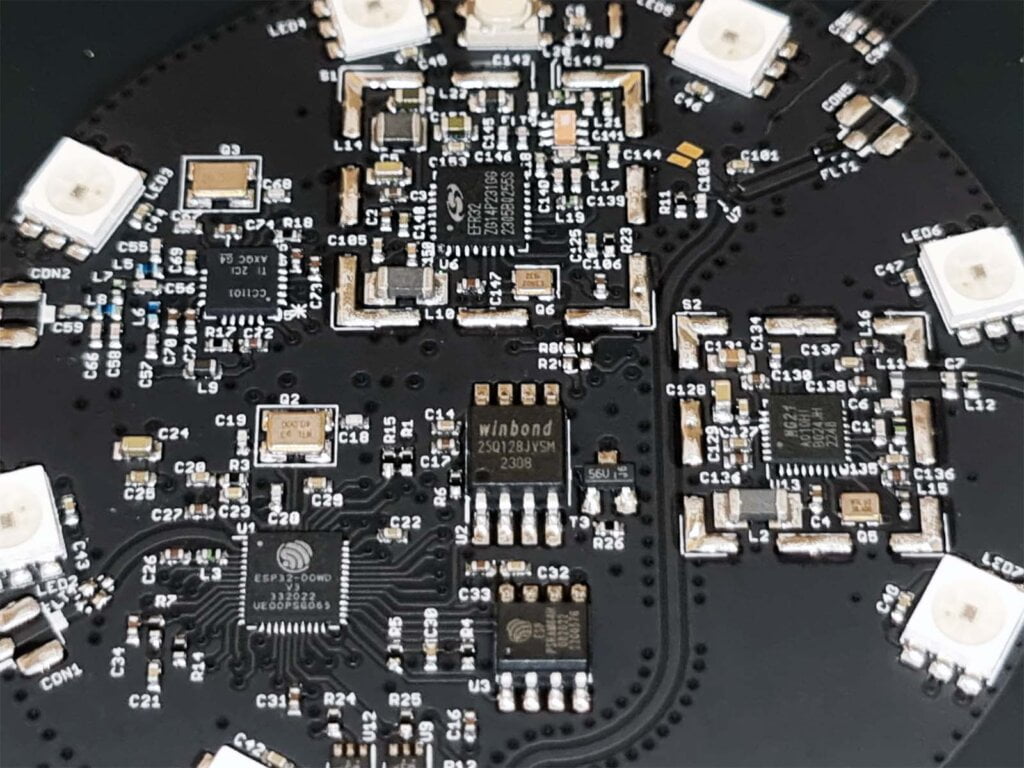 Initial Setup
Once the Homey Pro was powered up, it lit a pretty awesome LED on the bottom I didn't realize it had. I downloaded the Homey app in the Play Store, created an account and followed the onscreen instructions. Here's how the process looks like in a few photos: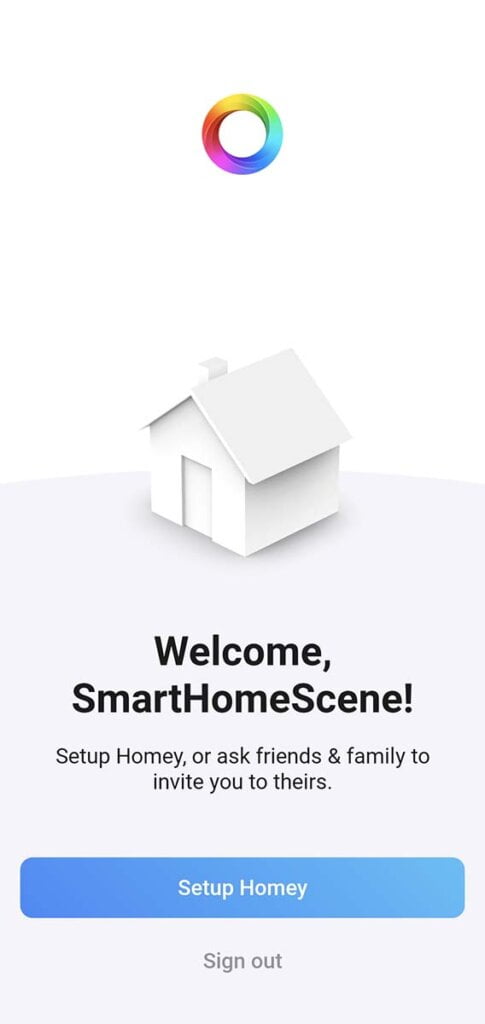 Once the hub is set up and ready to go, we can start adding devices and assign them to rooms. If you navigate to Settings, you can get an overview of the CPU, RAM and Storage usage of the Homey Pro multi-hub. You can also change some basic settings like the language, location, LED behavior and integrate the device in Google Home or Amazon Alexa.
Adding Devices
While Home Assistant uses various Integrations or Add-ons for adding different devices and services, in Homey Pro these are called Apps. Basically, there are two categories of apps within the ecosystem:
Official Apps
Community Developed Apps
This results in a variety of devices being supported out of the box, with new ones being added constantly. Homey currently supports over 50.000 different smart gadgets from over 1000 vendors/brands.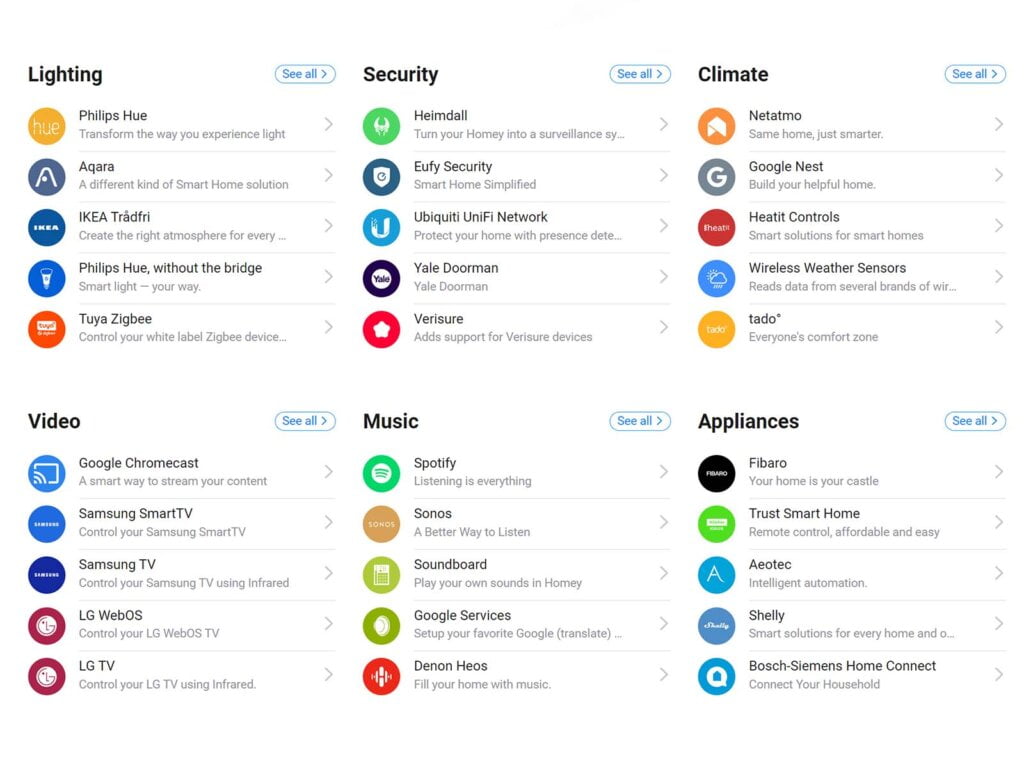 To add a device, you simply search for the Brand name or model number and follow the instructions on screen. I tested a bunch of different devices using various communication protocols. You can also use the web portal [https://my.homey.app] instead of the app to add devices and create automations.
For example, here's how pairing an Aqara Door and Window Sensor looks in Homey Pro: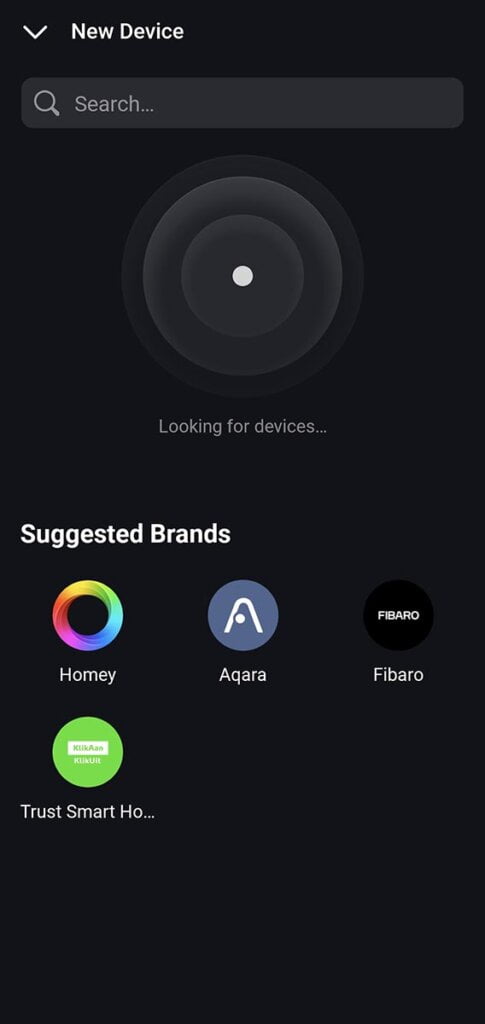 The neat thing about the Homey ecosystem is that it tells you how to add each device. It shows you whether you need to hold the button for a couple of second, maybe toggle the switch 5 times or whatever it takes to pair the device to the hub. It made me realize Aqara battery devices are hard to pair with any ecosystem.
I added a bunch of devices from all communication protocols, the process is completely seamless and easy for each one. Basically, you don't care what protocol the device uses, it automatically sets up everything for you.
Zigbee: Aqara Door and Window Sensor
Z-Wave: Fibaro Motion Sensor
RF 433Mhz: Trust Smart Plug
Wi-Fi (Matter): Meross Smart Plug
Bluetooth: SwitchBot Blind Tilt
Thread is currently not supported in Homey Pro, the company has set a deadline of enabling Thread support by the end of the year. Once Thread is enabled by a firmware update, I will update the article as well.
Adding a Matter Device
I managed to add a Matter-over-Wifi Smart Plug in Homey without issues. Since no apps are required for adding Matter device, I followed the instructions in the user manual:
Open the Homey app and select Devices in the tab bar below.
Tap the + symbol in the top right corner and tap on the Homey logo.
Tap the Matter tile to start pairing a Matter device to Homey Pro.
You can change the device type of a smart plug to anything you want, anything you have attached to it and Homey will treat it as such. If you have a desk lamp for example, you can display it better in the app by changing "What's plugged in?" to light.
Scripting in Homey Pro
Even if Advanced Flows don't meet your automation needs, Homey Pro offers an official scripting app for the tech-savvy. HomeyScript is a JavaScript-based scripting language that interacts with the Homey Web API and various Homey Apps SDK functions.
Advanced users can use scripts to integrate devices that are not yet available in the app store. The platform offers drivers for Zigbee, Z-Wave and RF communication protocols and explains how to develop managers and classes for a certain device, visit this page to learn more.
Automations in Homey Pro
Automations in Homey Pro are actually called Flows and you are offered two ways of creating new automations/flows: standard and advanced.
The first one (Standard) is convenient for easy automations, like turn on the lights when motion is detected. The UI is based on the "If this than that" logic of operation and is perfectly fine for creating basic flows and getting to know the way Homey works.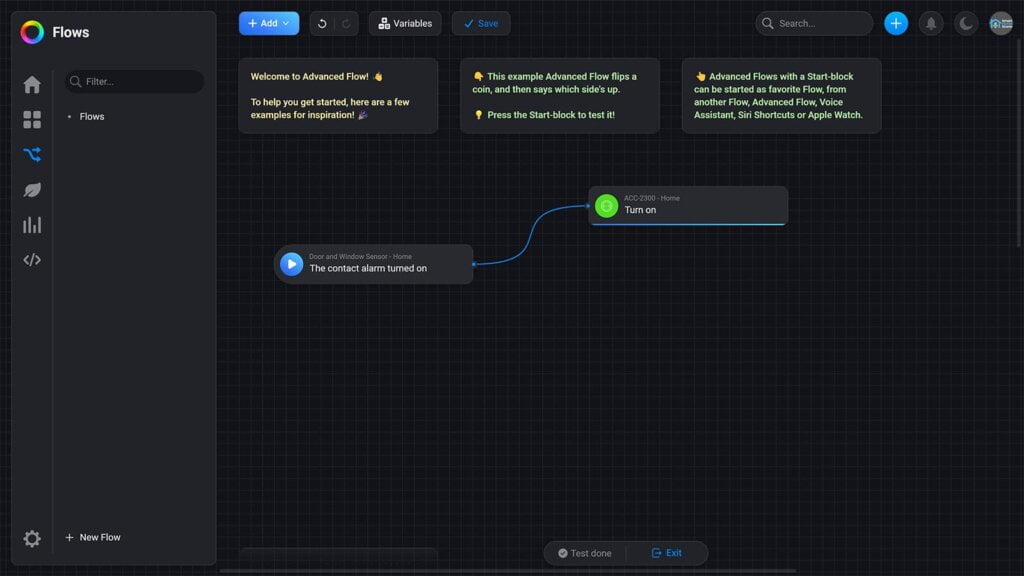 The latter is an advanced way of creating automations and the UI contains much more features like conditions, delays, tags, zones etc. It resembles Node RED a lot, so if you've used Node RED before you are going to have an easy time here.
Even though Advanced Flows do not have capabilities of Home Assistant's automation editor, it honestly surprised me how flexible it really is and what you can achieve with it. I managed to stack a bunch of preconditions for turning a smart plug on/off during a specific time of day, only when presence is detected at home.
Integrating Home Assistant in Homey Pro
I have no idea why someone might want to do this, but you can integrate all your Home Assistant devices in Homey Pro by simply adding the app. If you click New Device and search for Home Assistant, you will be guided through a process of connecting to your HA instance: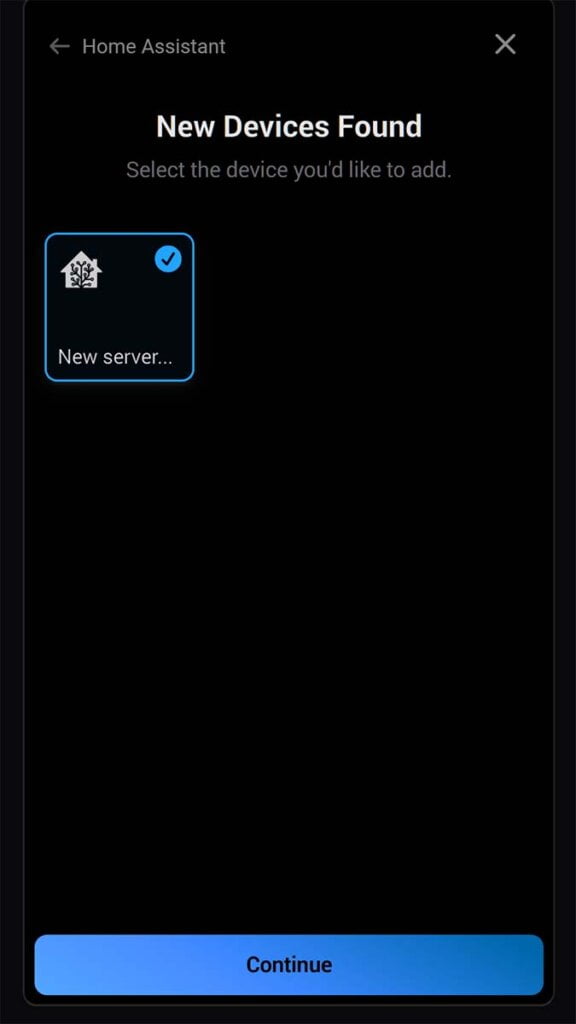 All your devices will get auto-discovered and you can select the ones you want to add to Homey Pro. The device understands defined classes from HA, for example here's how the latest mmWave presence sensor Tuya MTG075-ZB-RL looks like in Homey Pro.
The presence sensor is detected as "motion alarm" and the illuminance value is also pushed to Homey Pro. The target distance cluster is also detected, but there are no configuration variables available.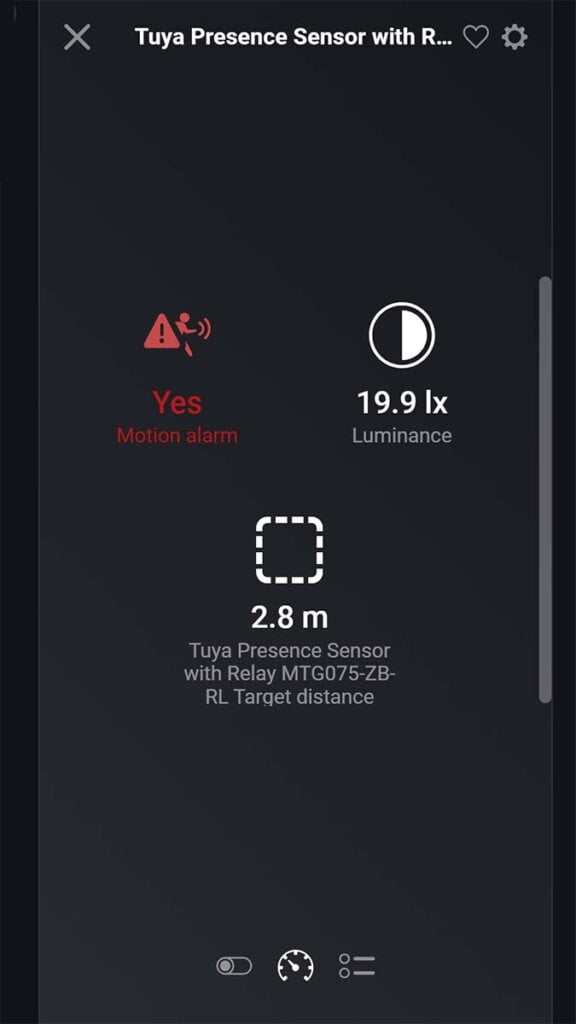 Integrating Homey Pro in Google Home/Amazon Alexa
Homey Pro can be integrated with Google Home and Amazon Alexa and enable any device you've added to the multi-hub to be voice controlled. For example, in the Google Home app you select + Add, Works with Google and search for Homey: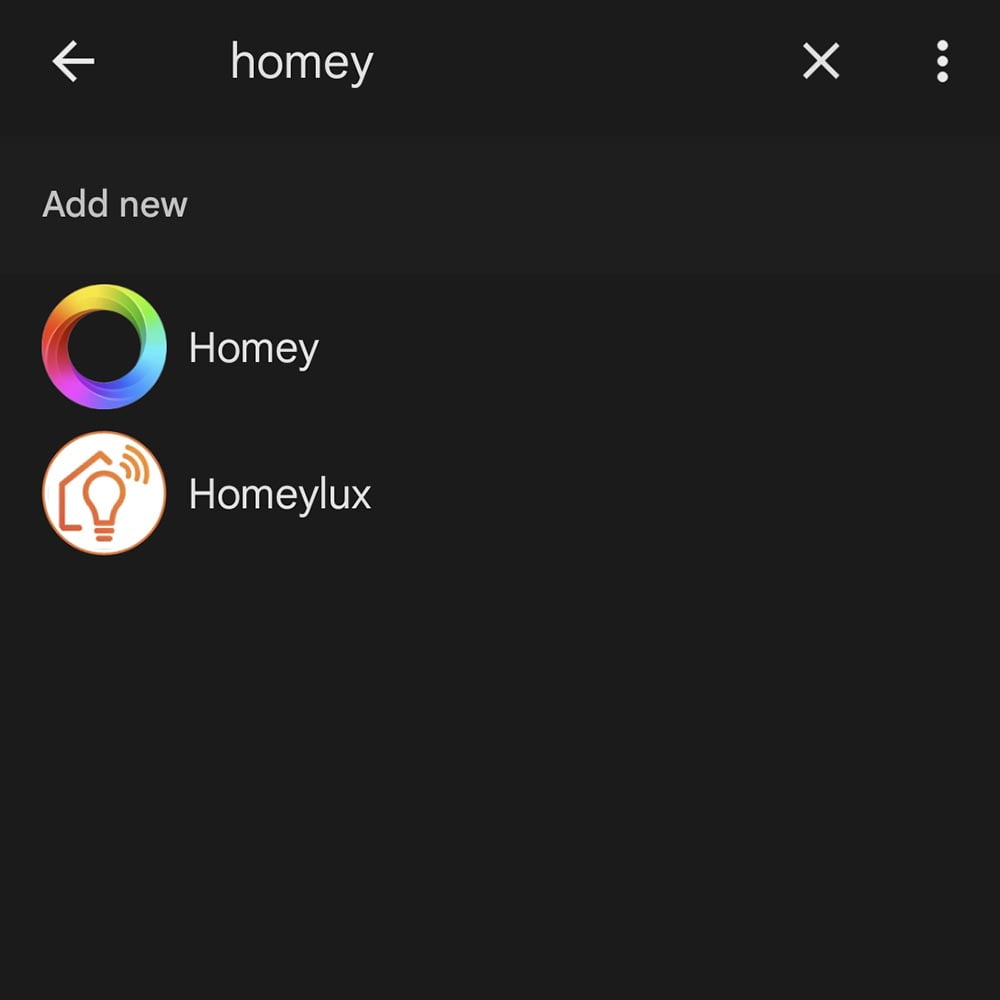 Any device you've added in Homey Pro will appear in your Google Home account. However, the device type first must be supported in Google Home as not all are.
Summary
I've been tinkering with Homey Pro for a week now and I my general experience has been good. Without going too much into the nooks and crannies of the ecosystem, I will summarize my opinion as simply as I can.
Who's this for?

If you are starting a smart home and would like to utilize every communication protocol out there
If you do not want to worry about "the best" Zigbee, Z-Wave or Bluetooth coordinators
If you prefer a ready-to-use user interface that makes things easier

Who's this NOT for?

If you would like to save some money (debatable)
If you would like to have full and complete local control
If you like the DIY approach of integrating smart device
If you want to run your own hardware
You can get the Homey Pro on Amazon and their Official Webstore. Price will vary between countries, but I consider the device expensive in any case and it's main drawback.