---
Since the release of the Aqara FP1, mmWave started becoming the go-to human presence detection tech in a modern smart home. It eliminated many of the drawbacks of traditional PIR motion sensors, but introduced some new ones, such as false and slow triggers. The only way to remedy some of the caveats is through smart positioning and constant trial and error. If you want to learn more, here are some quick links of previous mmWave-based devices reviews and tests:
In this review, I'm testing a new presence sensor released by Tuya, labelled model LY-TAD-K616S-ZB. The reason this device caught my attention was because it is advertised as having both a PIR and an mmWave sensor inside by retailers, making it very a powerful presence detection device if true. As usual, I'm going to disassemble it, test it and see what it's capable of.

You can buy the Tuya Ceiling Presence LY-TAD-K616S-ZB for ~$32 on AliExpress (jump to other stores).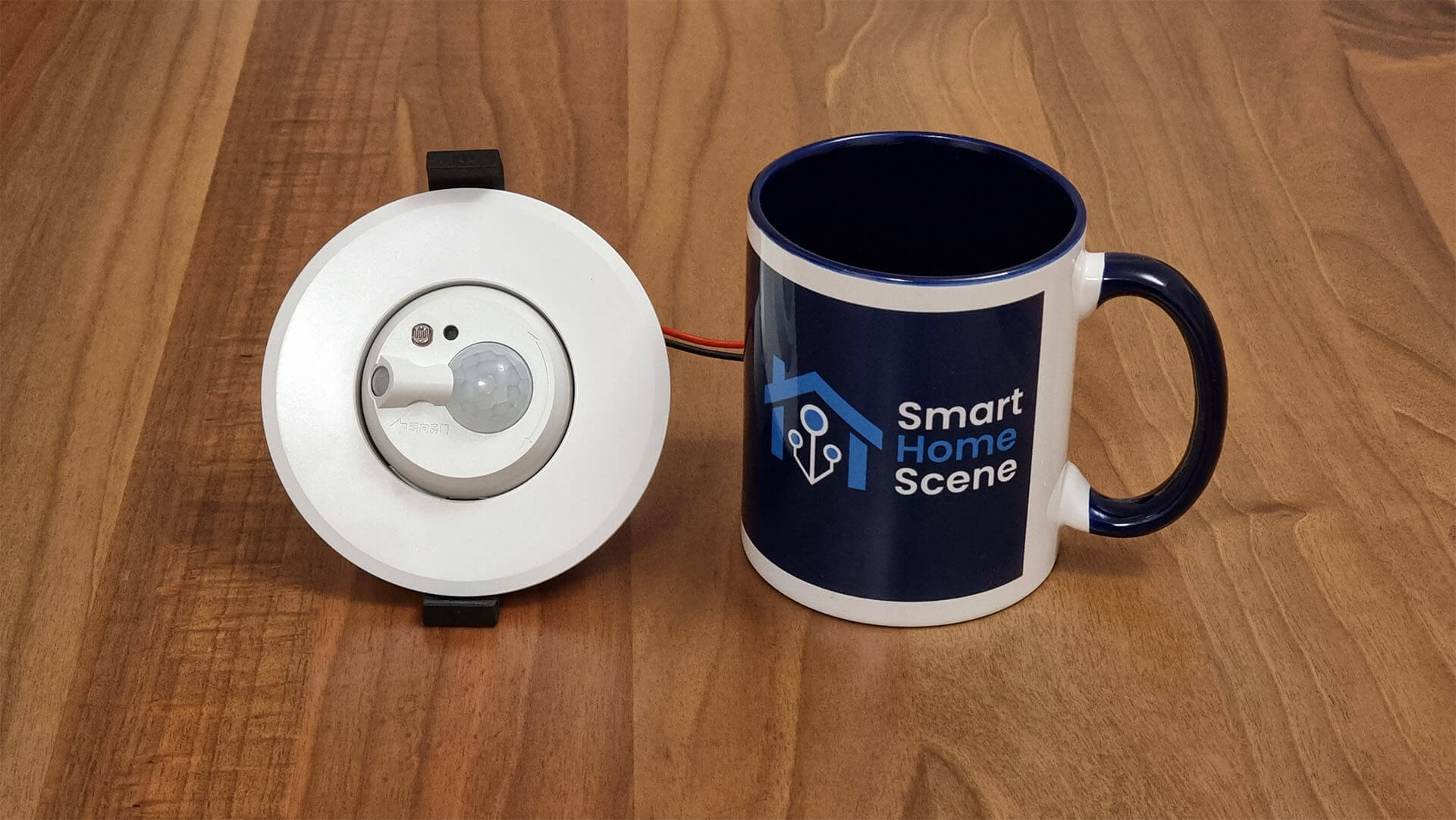 Technical Specification
Product Size: Ø100x60x70mm
Celling Mount Opening Size: 65mm
Sensor: Millimeter Wave Radar
Communication Protocol: ZigBee/ Wi-Fi
Power Supply 100-240VAC
Working Temperature: -10°C~+55°C
Vertical Tilt: 15°
Horizontal Rotation: 360°
Detection Angle: 120° Top-Down
Detection Range: 5m at floor
Installation Height: Max 2.8m
Illuminance Sensor: 0-2000 LUX.
Disassembly
The Tuya Human Presence & Illuminance Sensor LY-TAD-K616S-ZB is available as a ceiling mounted version only, resembling the Tuya ZY-M100. These cases are meant to be pushed in and clipped from the top in your drywall ceiling or similar openings with the corresponding diameter (65mm for this one).

This device is connected directly at 100-220v, so no adapter is needed with only the sensor and a manual included in the box. A quick 2-wire clip is included for snapping your L-Live and N-Neutral directly to the sensor.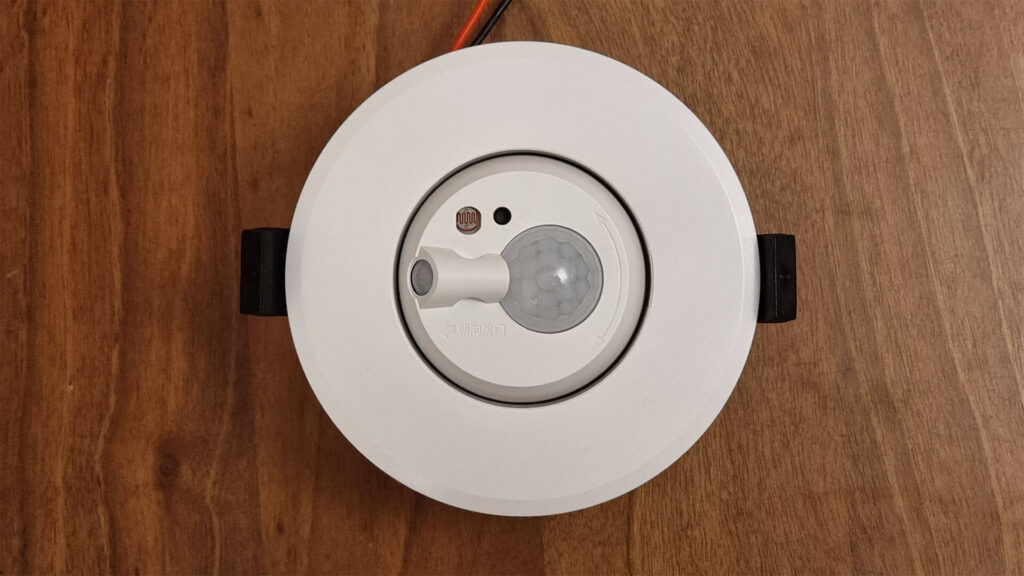 The sensor has two Fresnel lenses mounted in the center of its case, which indicates some sort of a PIR motion sensor combo inside. A pairing button is conveniently placed next to them as well as an illuminance sensor.

Reminds me an of an Eskimo's Igloo or maybe a bunker? Lol.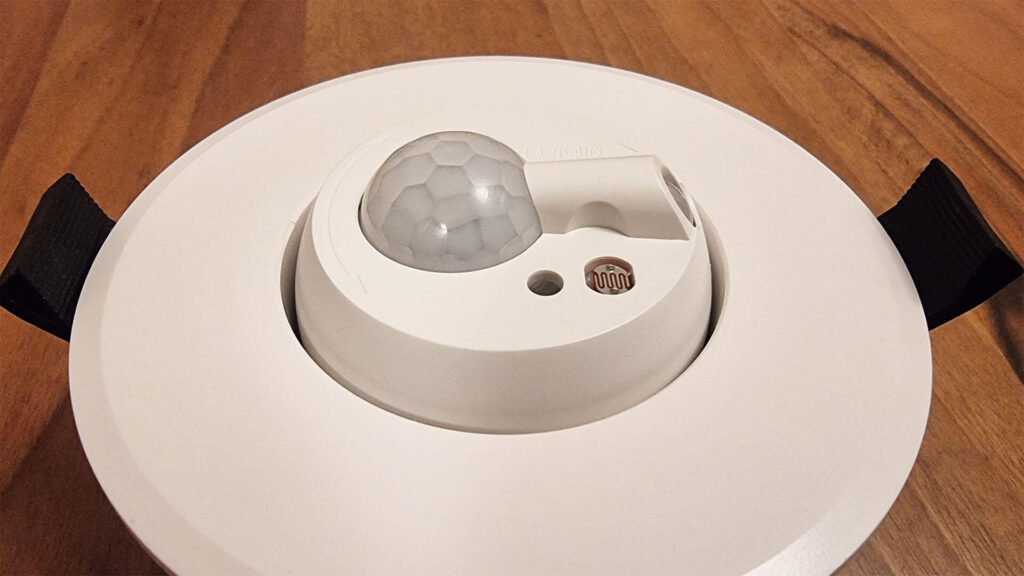 Removing the sensor cap reveals two wires going to the main PCB in the back. You can also see the rotation swivel in the middle which rotates for almost 360° in both directions, stopping just before the end. It is also tiltable on each side for around 15°. Rotation is limited at the very end, so it forces you to go backwards and don't break the wires.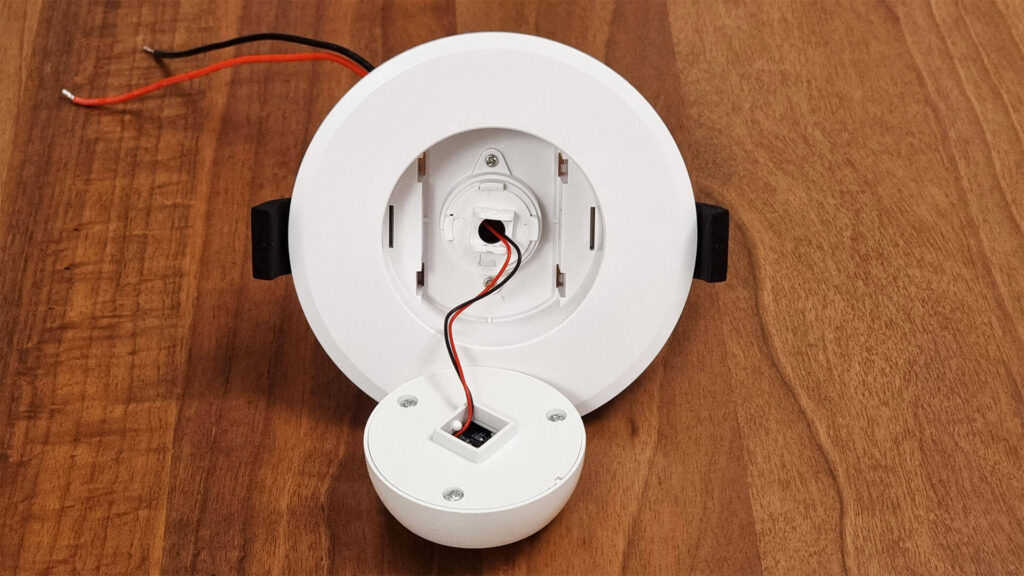 The main PCB inside the back case contains some capacitors and a current converter, considering this is powered directly by 100-220V. A 250V slow-breaking fuse is also installed as safety measure.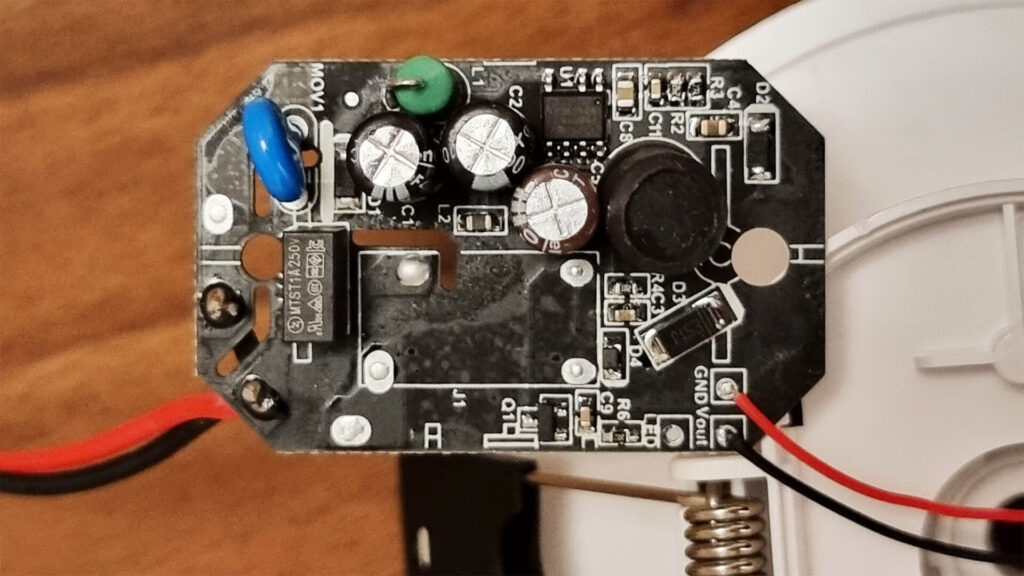 Removing the sensor PCB from it's swiveling case reveals some sort of presence detection combo. This does NOT look like an mmWave presence detection sensor.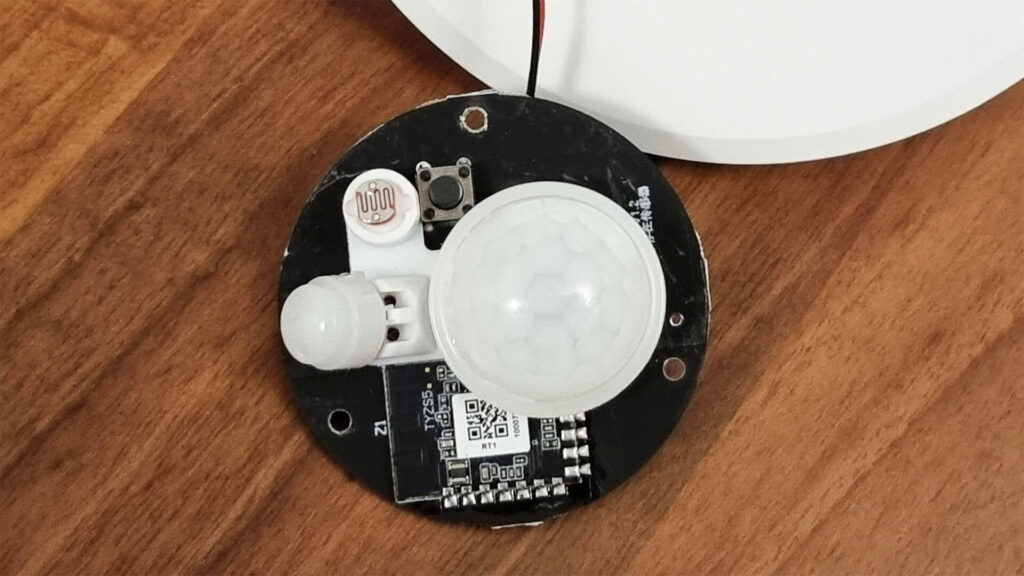 Removing the Fresnel caps confirms my suspicion: This is just a double PIR and Luminance sensor combo. This is absolutely NOT mmWave-based presence detection. Tuya advertising this as an "mmWave Radar Detection" and "Solves traditional motion detection pains" is just false.
Zigbee communication is handled through a Tuya TYZS5 Module [Datasheet], which is based on the EFR32MG13 chip. I expect no issues with this module, although we'll see.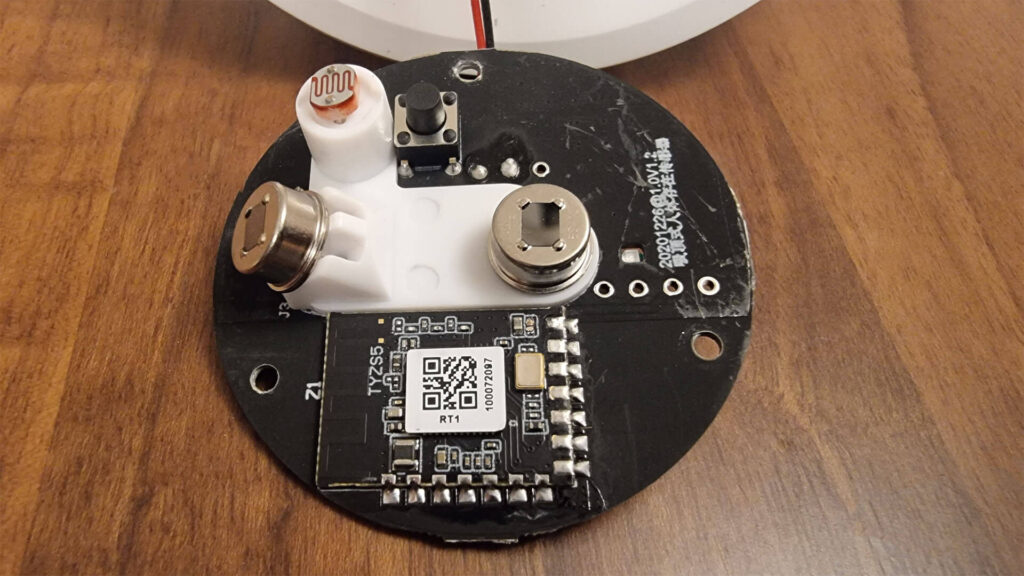 Home Assistant Integration
The Tuya LY-TAD-K616S-ZB Presence Sensor is supported only in Zigbee2MQTT. It pairs fairly easily by pressing the small button with a pin for ~5 seconds until the LED under the Fresnel lens starts blinking blue.
Zigbee2MQTT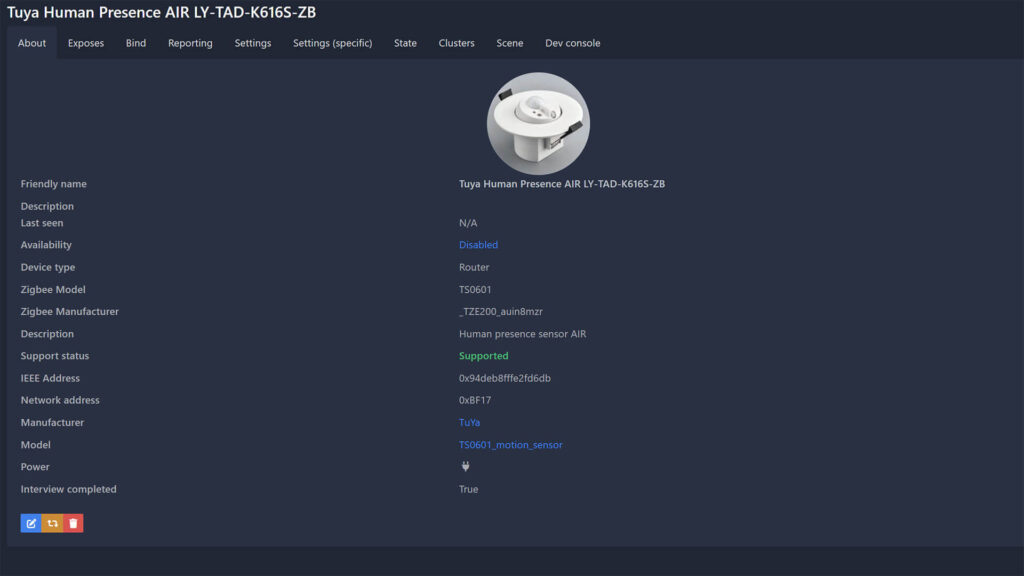 Once added in Zigbee2MQTT, the device is identified as Model TS0601_motion_sensor and Manufacturer _TZE200_auin8mzr. It's also a router, capable of extending a Zigbee mesh network. It exposes some interesting settings and entities in Home Assistant through Zigbee2MQTT: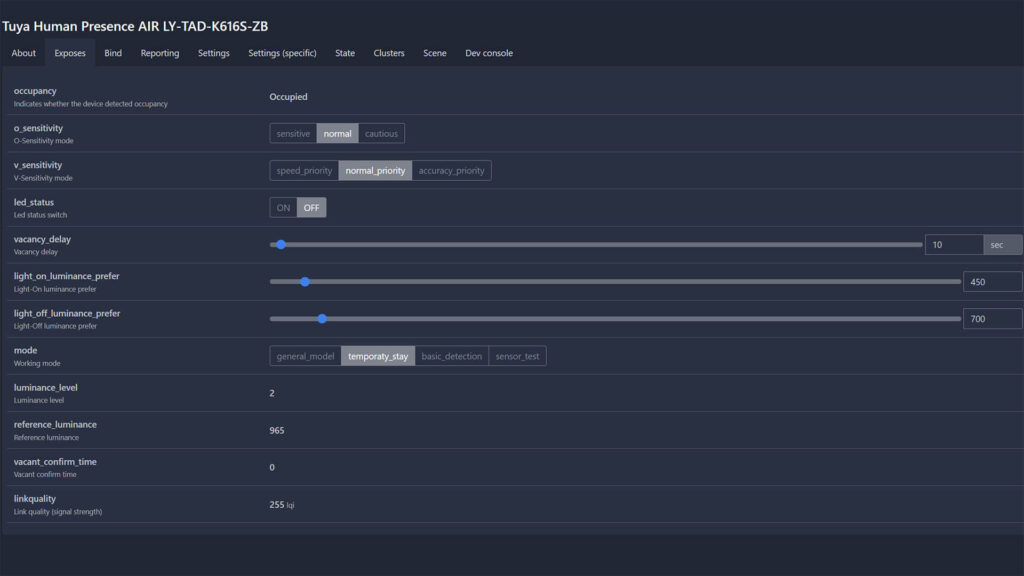 binary_sensor: Occupancy On/Off
number:

light_on_luminance_prefer: Used to turn ON light on a set luminance level
light_off_luminance_prefer: Used to turn OFF light on a set luminance level
vacancy_delay: Delay before the device changes state to vacant

select:

led_status: Turns LED ON/OFF
mode: Select detection mode (General, Temporary, Basic Detection, Sensor Test)
o_sensitivity: Sensor sensitivity adjustment (Sensitive, Normal, Cautious)
v_sensitivity: Sensor speed adjustment (Speed Priority, Normal Priority, Accuracy Priority)

sensor:

luminance_level: Detected Light Level in lx
reference_luminance: Luminance reference point for accurate measurement
vacant_confirm_time: The last time the sensor was vacant?
Usage
Experimenting with this sensor for a full day gave me an idea of it's capabilities. I mounted the device in my living room and ran some testing. First off, tinkering with it's configuration variables results in different behavior of the device. For example, the modes operate as follows:
General Detection Mode:

Device detects motion fast
Ignores vacancy delay settings
Operates according to a preset presence algorithm
Occupancy clearance varies heavily

Temporary Detection Mode:

Device detects motion fast
Ignores any vacancy delay settings
Occupancy clearance is fast

Basic Detection Mode:

Device detects motion fast
Vacancy delay is respected
Occupancy clearance is dependent on delay

Sensor Test:

Quick detect & clear
Possibly used for testing initial testing
The modes available are meant to smartify the operation of this ceiling presence sensor. They are programmed to adjust it's operation according to your installation location, room size and detection range. The sensor cleared occupancy with static human presence in all detection modes.

Further, tinkering with the sensitivity setting:
O Sensitivity:

sensitive: triggered by the slightest motion
cautious: triggered only by large motions
normal: a balance between the two

V Sensitivity:

speed priority: triggered almost immediately
accuracy priority: triggered slightly slower
normal priority: a balance between the two
Changing the sensitivity creates some differences in the sensor behavior. For example, If speed and range are my priority, I can set them up to maximum and have it detect motion very fast. If I'm worried about false triggers (eg. pets), I can create a balance by lowering the O sensitivity. These variables respond to input cleverly, but still, they are only software tweaks that change how this device behaves when motion is detected.
The light on/light off luminance values possibly have some use when triggering automations within the Tuya Smart Life app, they are totally useless and unimportant in Home Assistant. Further, luminance reading is completely incorrect compared to the lux sensor on the ZY-M100 which I have deployed in the same position.
Verdict
In conclusion, this is NOT an mmWave Human Presence Sensor even though it's advertised as one. Sitting still inevitably causes the sensor to clear occupancy and inherit a "clear" state in Home Assistant. You can offset this with the vacancy delay in basic detection mode, but it's still going to produce a false negative trigger after the preset time expires.
Some developers somewhere possibly though they could create a static human presence sensor by combining two PIR motion sensors and a luminance sensor, writing some clever magic code and make it work like they decided to advertise it. Totally incorrect and an unmitigated lie.

This device will be going in my ever-growing box of trash from AliExpress.
Buy
If static human presence detection is your goal, I suggest you stay away from this device. This is absolutely not worth it's price tag, all things considered. If you still want to test this device, here are some store links. Just know that you are buying a PIR motion sensor under the guise of an mmWave presence sensor.


AliExpress | AliExpress | AliExpress | AliExpress




Amazon.com | Amazon.co.uk | Amazon.de
Amazon.ca | Amazon.nl | Amazon.es
Amazon.it | Amazon.fr
*If links fail to open, try disabling your AdBlocker.
If you are on the hunt for a capable mmWave-based Human Presence Sensor, I strongly suggest getting the Tuya ZY-M100. It's based on a 5.8GHz LeapMMW sensor which outperforms the Aqara FP1 in some scenarios and has an acceptable price tag. Both wall and ceiling mounted version are available of the ZY-M100.
Tuya ZY-M100 – Ceiling Mounted ~ $30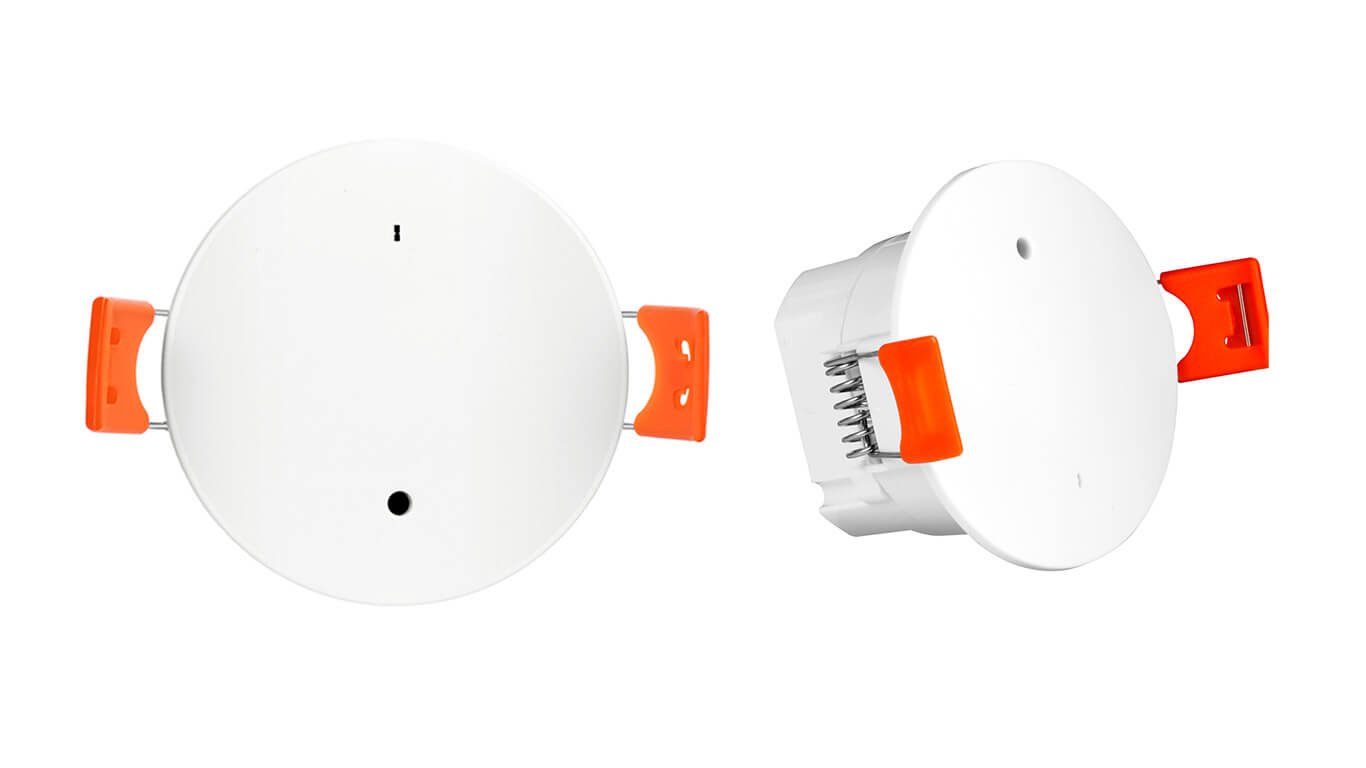 AliExpress | AliExpress | AliExpress | AliExpress




Amazon.com | Amazon.co.uk | Amazon.de
Amazon.ca | Amazon.nl | Amazon.es
Amazon.it | Amazon.fr
*If links fail to open, try disabling your AdBlocker.
Tuya ZY-M100 – Wall Mounted ~ $30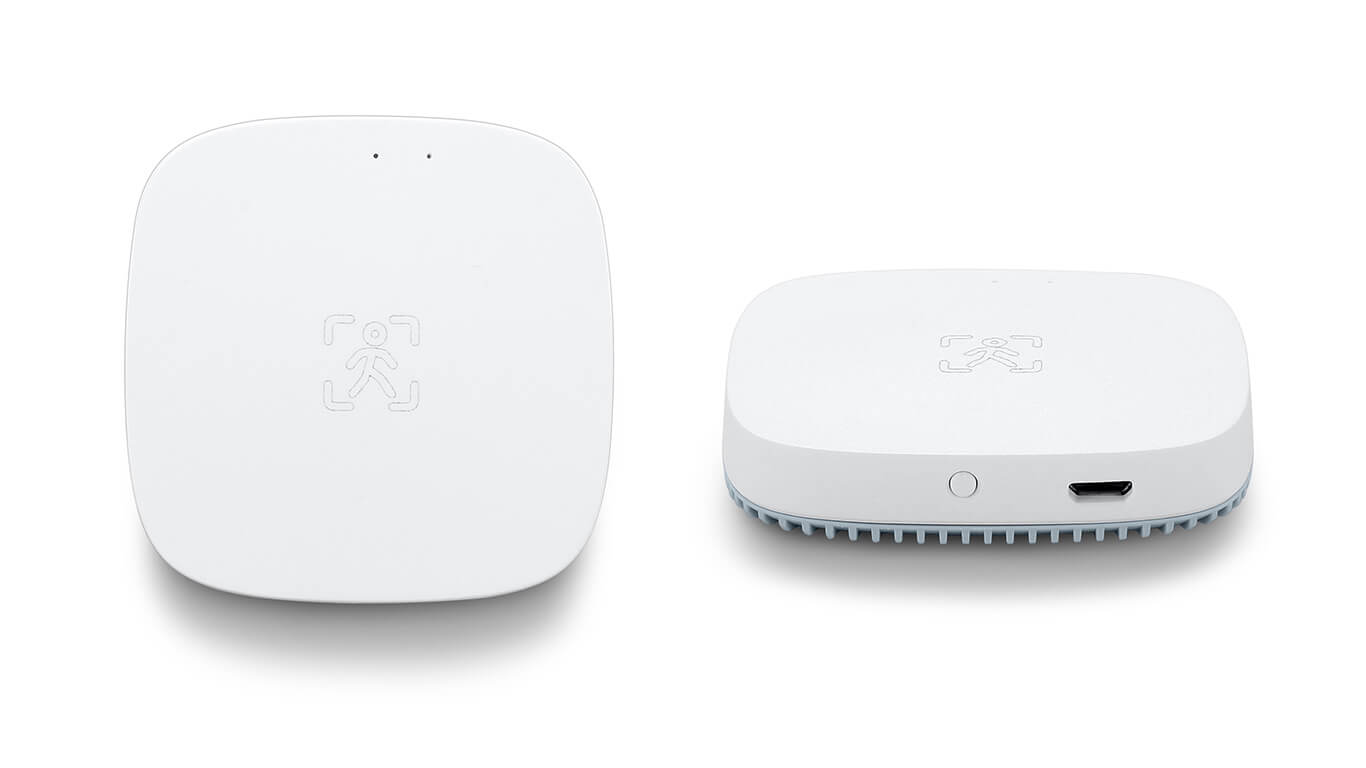 AliExpress | AliExpress | AliExpress | AliExpress




Amazon.com | Amazon.co.uk | Amazon.de
Amazon.ca | Amazon.nl | Amazon.es
Amazon.it | Amazon.fr
*If links fail to open, try disabling your AdBlocker.