---
Recently I wrote about an easy and inexpensive way to experience Matter with this cheap Zemismart Matter Light Bulb. It's a simple device with RGBCW LEDs, communicating over Wi-Fi with any Matter hub.
Matter Smart plugs were among the first devices to appear supporting the new communication protocol, yet this is the first one I'm testing on SmartHomeScene.com. They are also relative inexpensive and a good choice to dip your toes in Matter.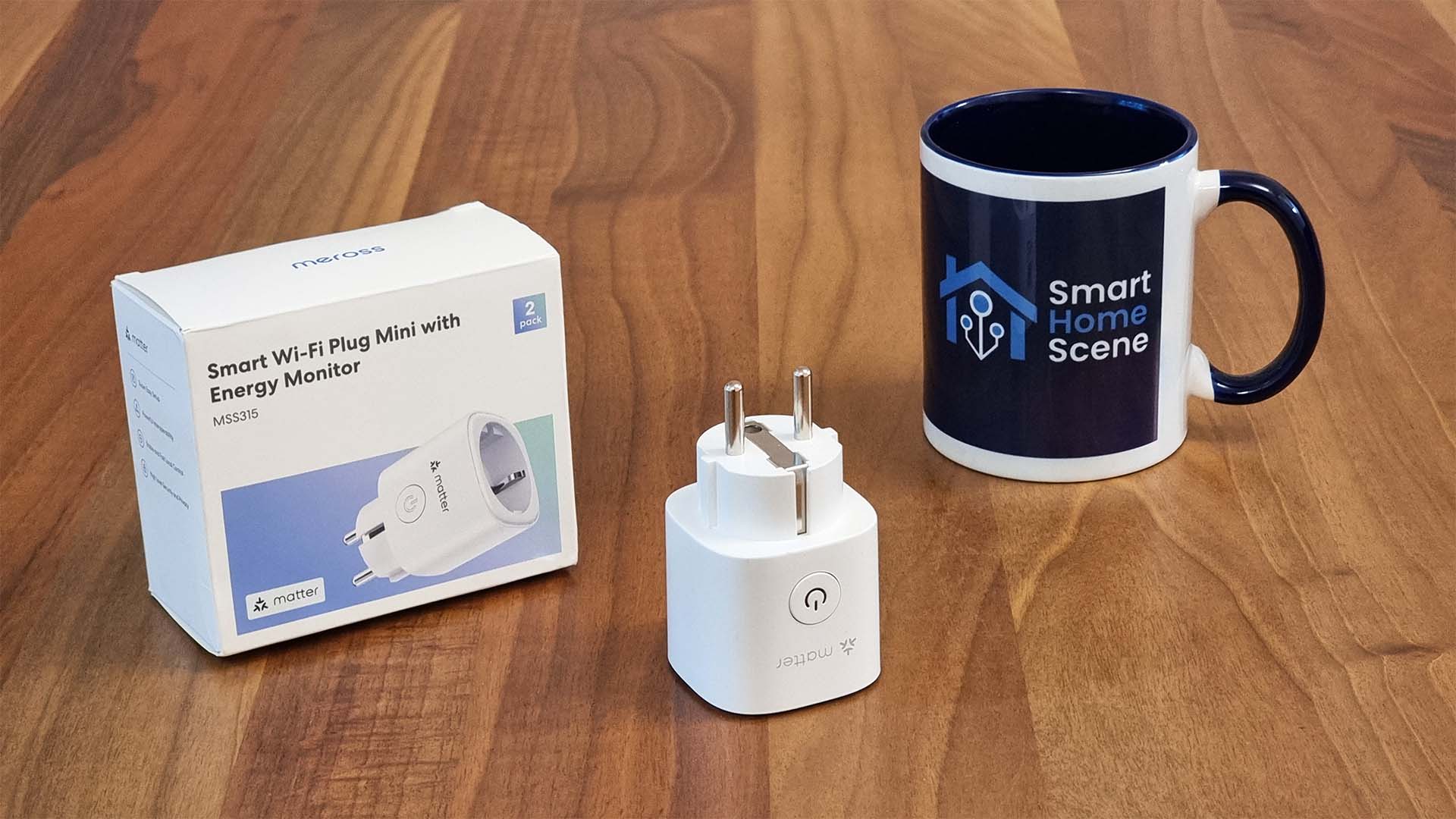 This article is a testing review of the Meross Matter Smart Plug model MSS315, which has been floating around the market for a while now. The MSS315 is the EU/UK model, while the US version is labelled as MSS115.
Technical Specification
Model: MSS315 (EU)
Input: 100-240~, 50/60Hz
Output: 100-240~, 50/60Hz, 16A maximum load
Energy Monitor: Yes
Button: 1 x On/Off Button
LED: 1 x Status LED
Dimensions: 50x50x64mm (excluding plug pins)
Wireless Standard: IEEE 802.11 b/g/n, 2.4GHz, IPv6 network required
System Requirements: Smartphone running iOS 16.1 or later or Android 8.1 or later
supporting Bluetooth 4.2 or later
Teardown
The Meross Matter Smart Plugs come in a package of two pieces, containing the plugs and a user manual labelled 7 Thing you need to know about Matter. These tips are just a collection of general Matter features and characteristics, explained in a simple way for the uninitiated.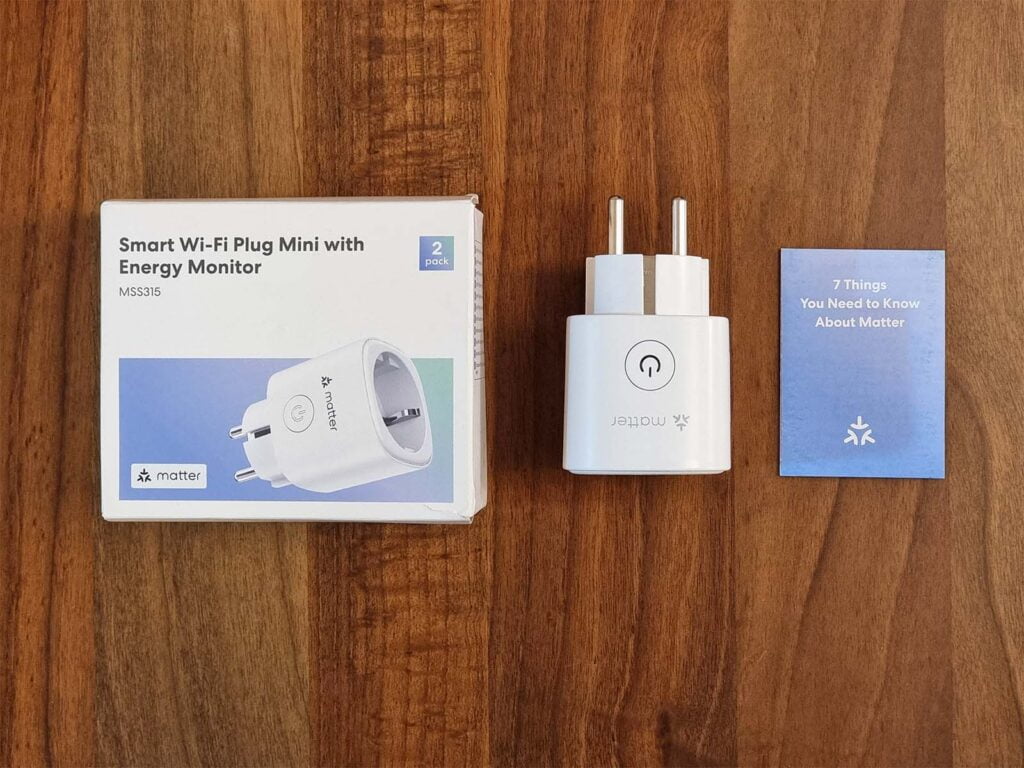 There is a reset/pair button on the front of the plug body, which doubles as an indicator LED. It lights up green when the plug is ON and blinks orange when it's in pairing mode.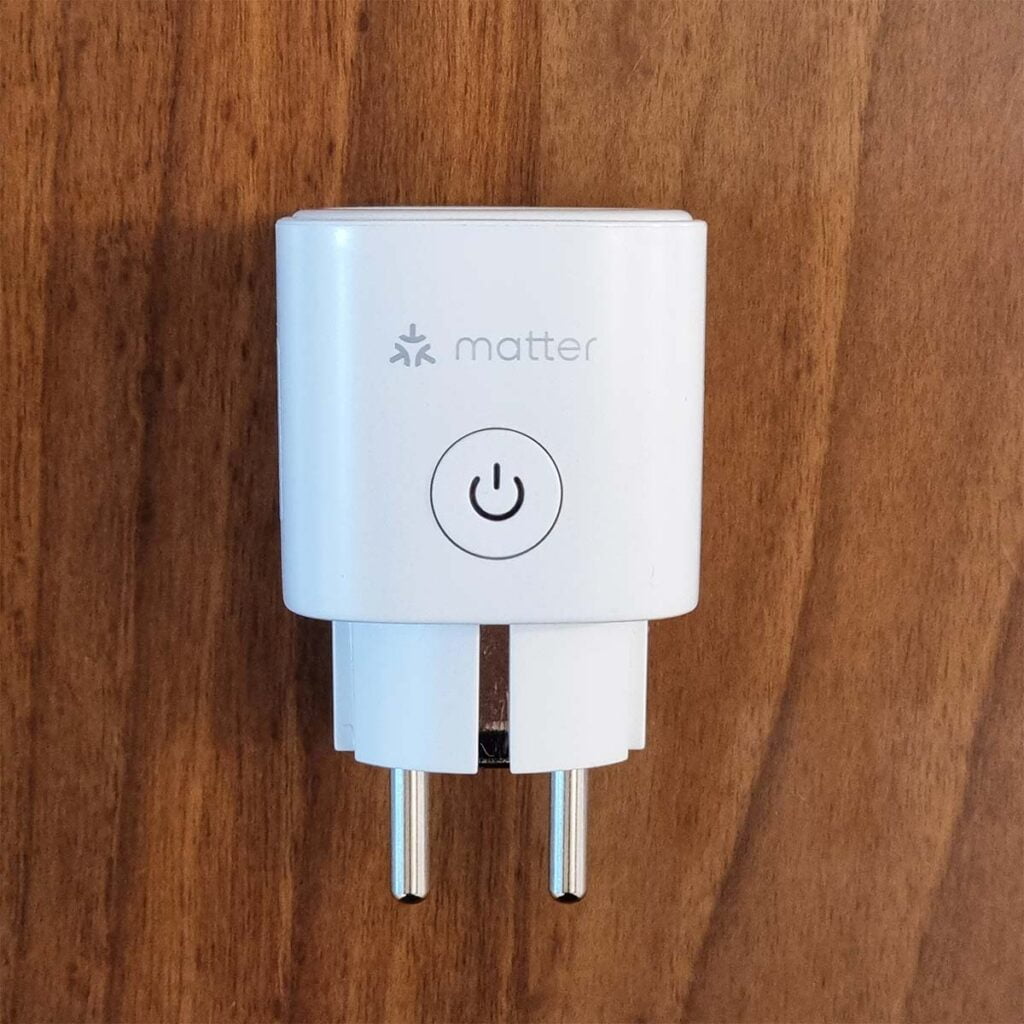 On the backside, some general information about the smart plug is printed such as model number, input range as well as maximum output load.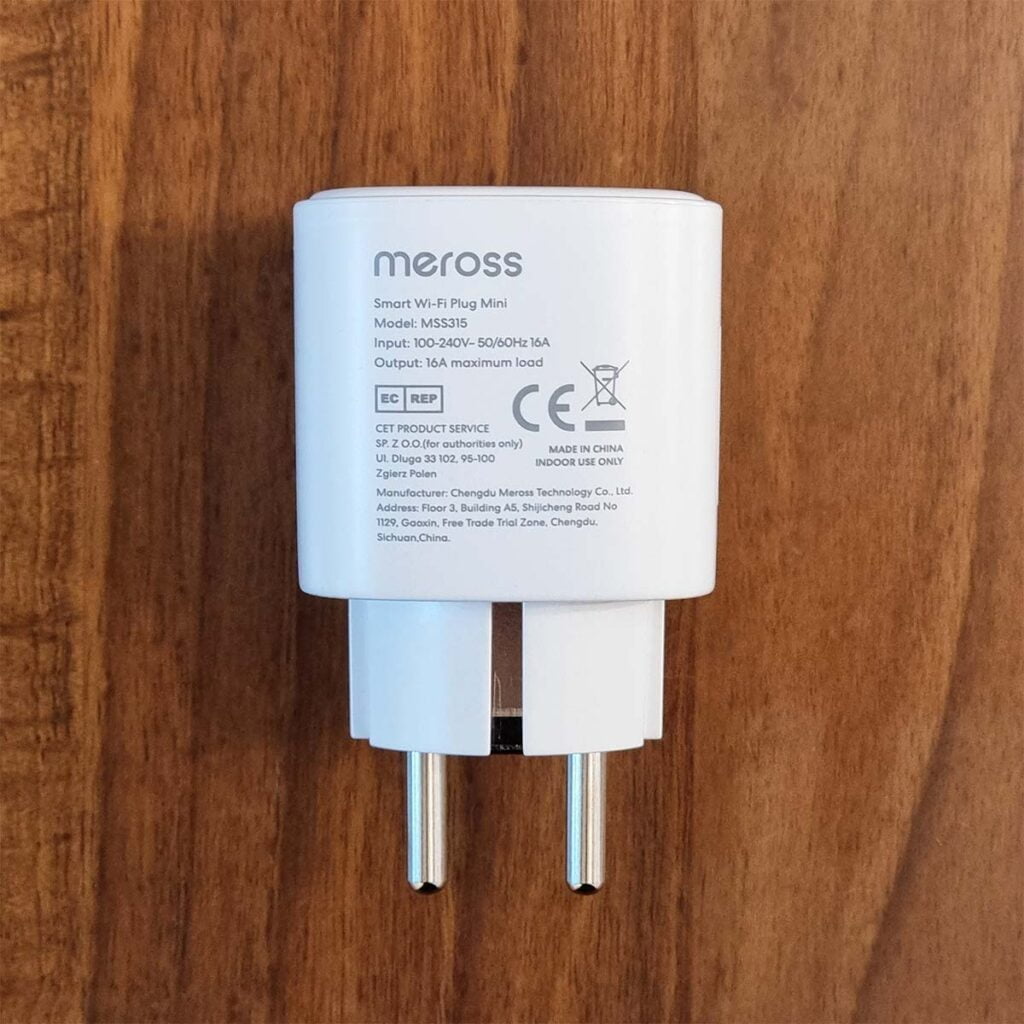 The Matter sticker which is needed for pairing the device to your hub of choice is placed on the side of the plug. If this is your first Matter device, you need to scan the QR code during pairing of manually input the number under the code. It's good practice to take a picture of this sticker for safe-keeping.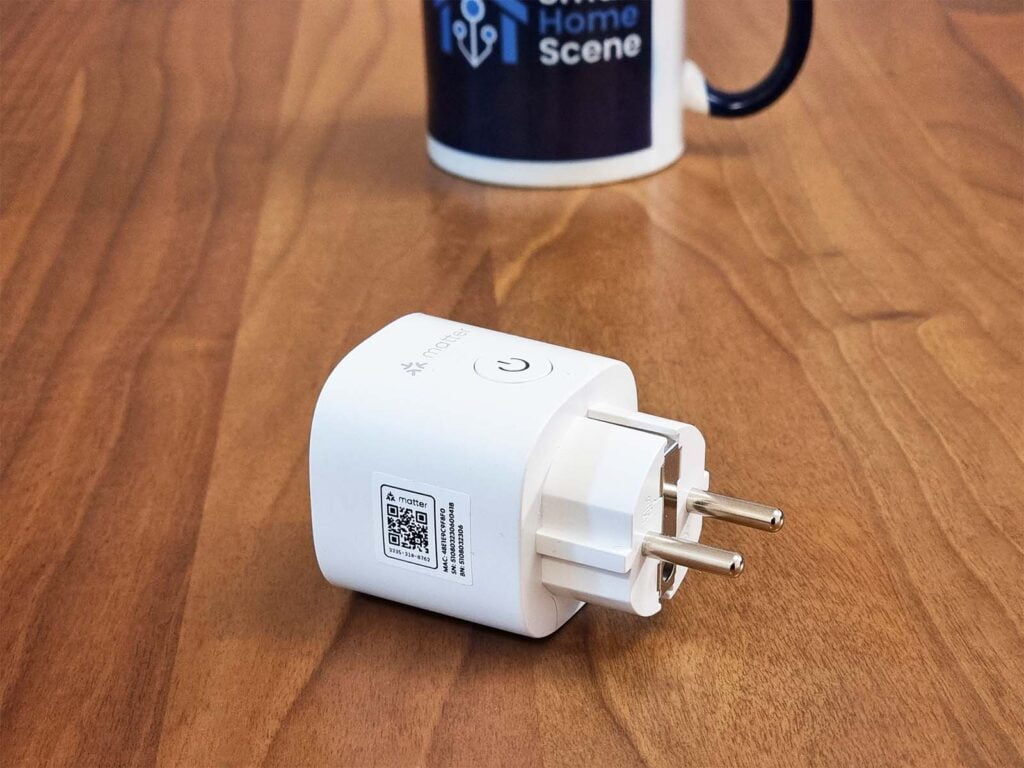 Opening up this Meross Matter Smart Plug effectively meant prying open the top lid which was glued shut. This ruined the plastic in some places, but I wanted to check out the craftsmanship of the plug inside. A very important detail is that the ground contacts are actually connected, and not falsely put there for cosmetics.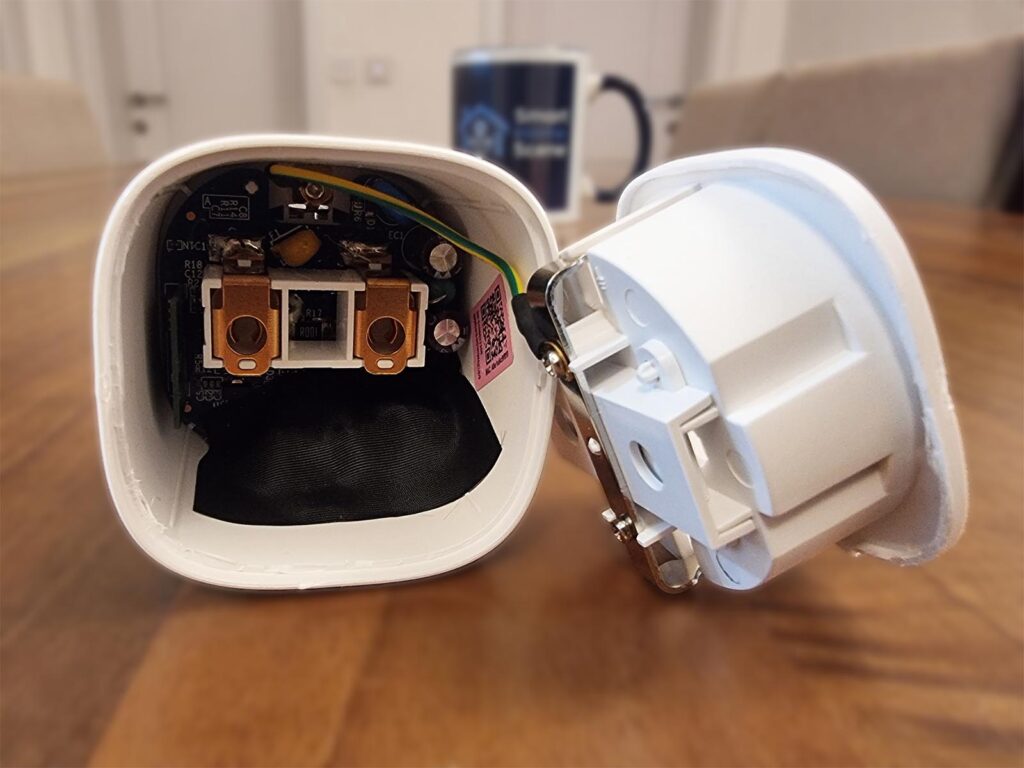 Removing the heat film that protects the capacitors from the other components, you can see how everything is positioned and laid out. Seems like a high quality job to me, I cannot notice any of the common flaws I encounter in cheap devices of this type like puny PCB traces, bad solder jobs and components stacked together like legos.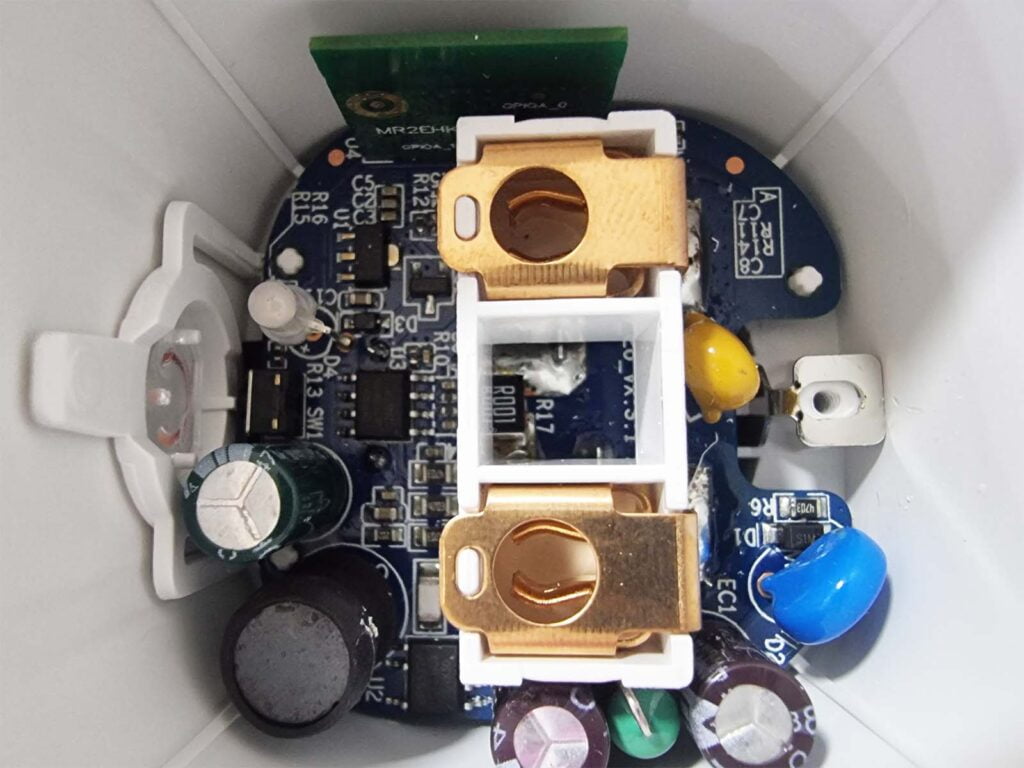 The Meross MSS315 Matter Smart Plug uses a 16A relay model HF32FV-16 [Datasheet] manufactured by Hongfa Technology in China. I recently came across this model in the Tuya MT075-ZB-RL Presence Sensor and a 10A variant in the Aqara S1E Magic Switch.
Meross have developed their own communication module based on the Realtek RTL8720CM [Datasheet] wireless SoC. This is the first time I've encountered Realtek in an IoT device of this type, I'm curious to see how it behaves in terms of stability and communication delay.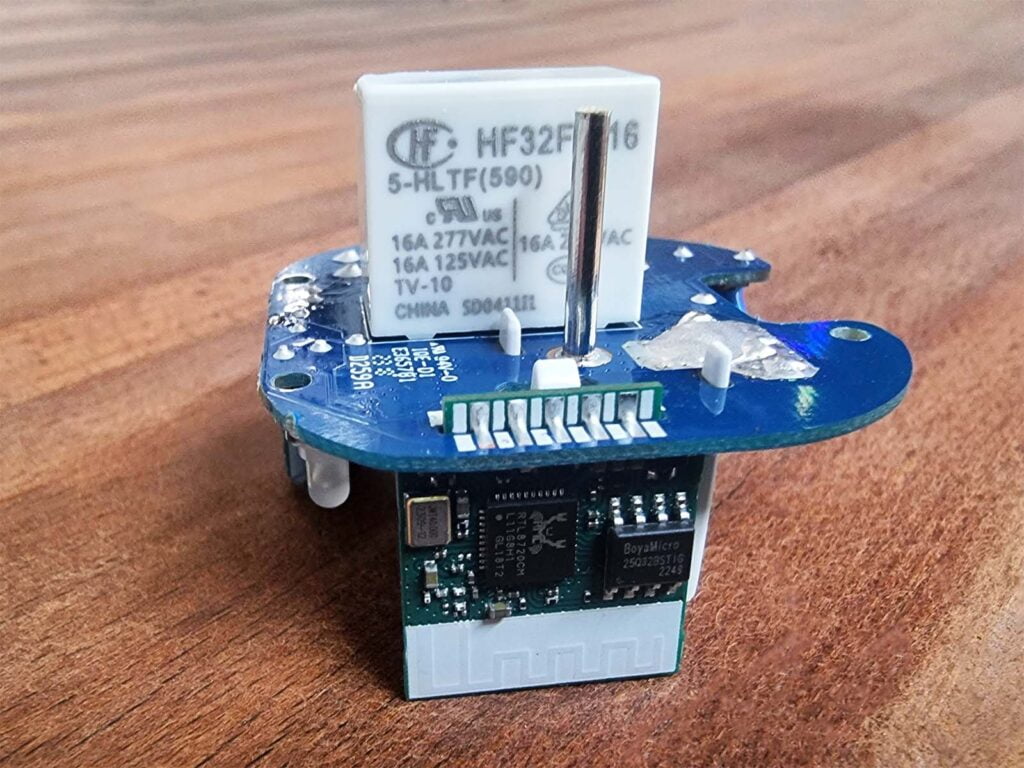 Adding Matter Smart Plug to Home Assistant
Even though Matter is still in it's infancy, it's actually a seamless process to integrate Wi-Fi based Matter devices to your hub/controller like Google Home, Apple Home or Home Assistant. Obviously my interest is always Home Assistant and rarely anything else, so here's how the pairing process for this plug looks like in a few screenshots bellow.
To start, make sure Bluetooth and Location services are enabled and all the necessary permission granted to the Home Assistant Companion App. After you've installed the Matter Server Add-on, click Settings > Devices & Services > Add Integration > Add Matter Device: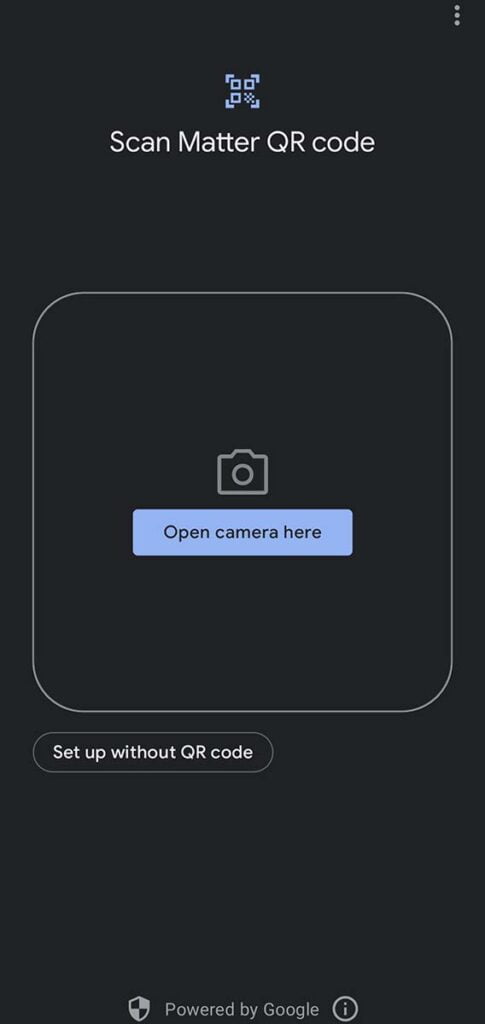 Since Energy Monitoring is not yet enabled in Matter devices, the plug doesn't provide any entities in Home Assistant even though the hardware is there. The only thing available is the basic toggle switch functionality, no additional configuration settings or anything else.
I do not like to use Wi-Fi-based devices in my smart home and avoid them when I can. Anything that can be Zigbee – Must be Zigbee. But after renaming the smart plug, I toggled it a few times to get a sense of it's response time. It cycles immediately, without any delays, which is that Matter local control in effect.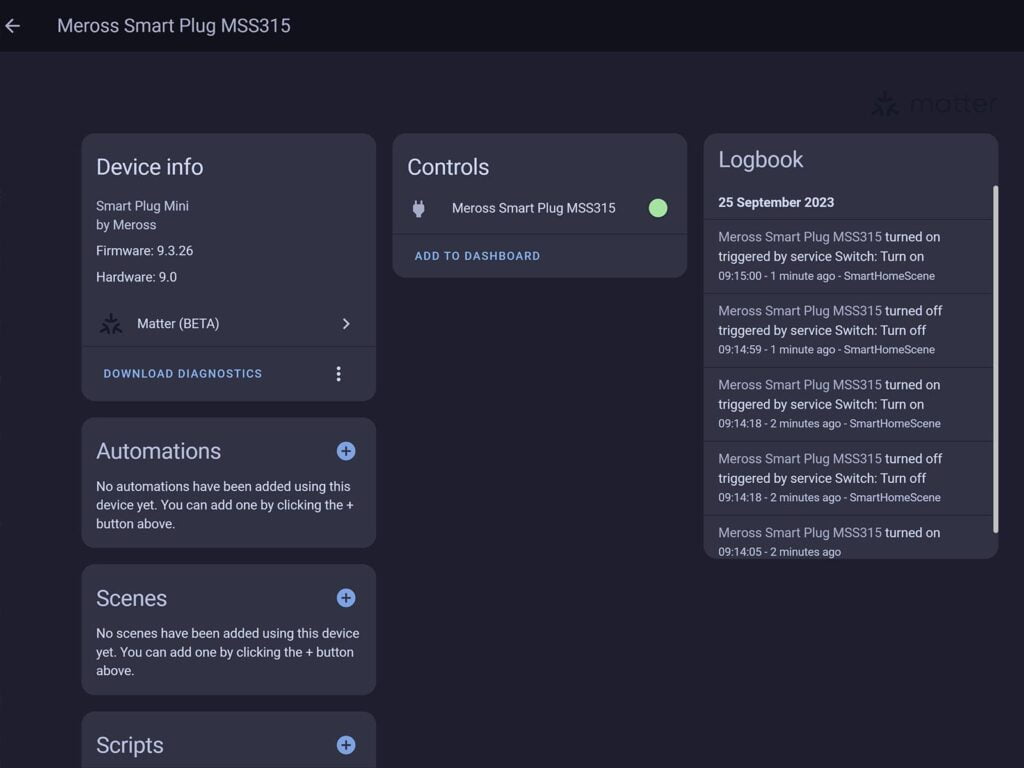 Summary
Even though this is not my first Matter device, playing with the Meross MSS315 kind of reminds of what Matter actually brings to the table. Seamless integration with any supported smart ecosystem.
The plug itself is of high quality, including the outer casing, prongs and inside components. In terms of implementing Matter devices in your home, the Meross Smart Plugs are a great way to test the waters.
The Realtek chip performed without issues, I tried moving the device further from my access point and it still toggled without latency. I am very familiar with Realtek from the PC world, however their IoT implementation was news to me.
Ultimately, Matter-over-Wi-Fi devices do not pique my interest high enough, just my curiosity. I would not replace anything Zigbee/Z-Wave with a Wi-Fi device under any circumstances. I've suffered enough.
Matter-over-Thread though, is a completely different story. I am impatient to see what becomes of Thread in the future and once it reaches it's final state in a modern Smart Home. Right now, it's a long way from the finish line.
Pricing and Availability
You can get the Meross Matter Smart Plugs on Amazon in US, EU and UK versions. They also sell through their official webstore, for which I've asked the company to provide a discount code for the readers of SmartHomeScene.com.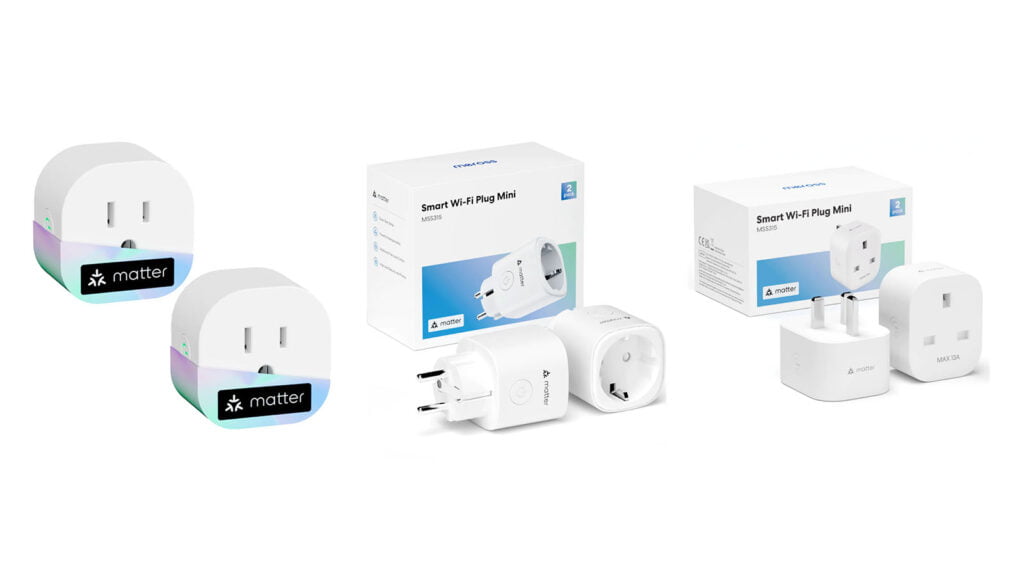 Meross Matter Smart Plug MSS115(US)
Meross Matter Smart Plug MSS315(EU)
Meross Matter Smart Plug MSS315(UK)
Use smarthomescene10 for 10% OFF your purchase in the webstore!